I'm so excited to share this beautiful pre-coronavirus session! I really bonded with this mom over our shared IVF journey. This was an outdoor family farm session at Congaree and Penn, which is located in Jacksonville, Florida. Although this was a sunrise session, the fog was insanely dense that morning. We made it work, which I always can in this dream location! 
And when I say that Congaree and Penn is a dream location, I mean it! Congaree in Penn is a popular local destination for farm-to-table gatherings, and events such as Easter egg hunts and the pumpkin patch. 
The family's impeccable style shone through each element of this session. I adored their perfect spring color palette, and the pop of florals was stunning.
Keep scrolling!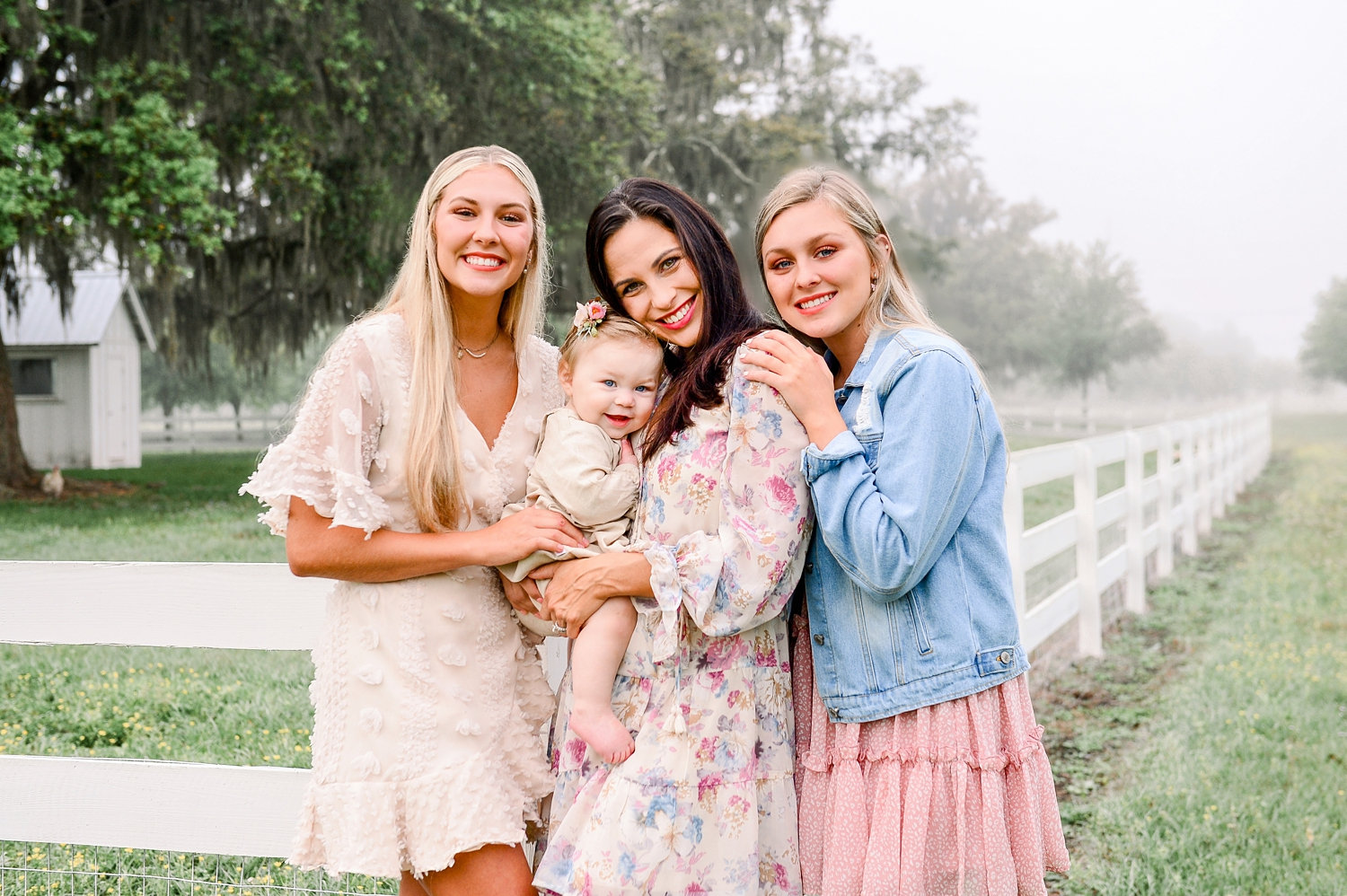 This family ... oh my goodness, are they gorgeous! And Congaree and Penn is such a pretty spot to bring your nearest and dearest! The grounds have so many pretty spots for photo backdrops. Love these sweet goats!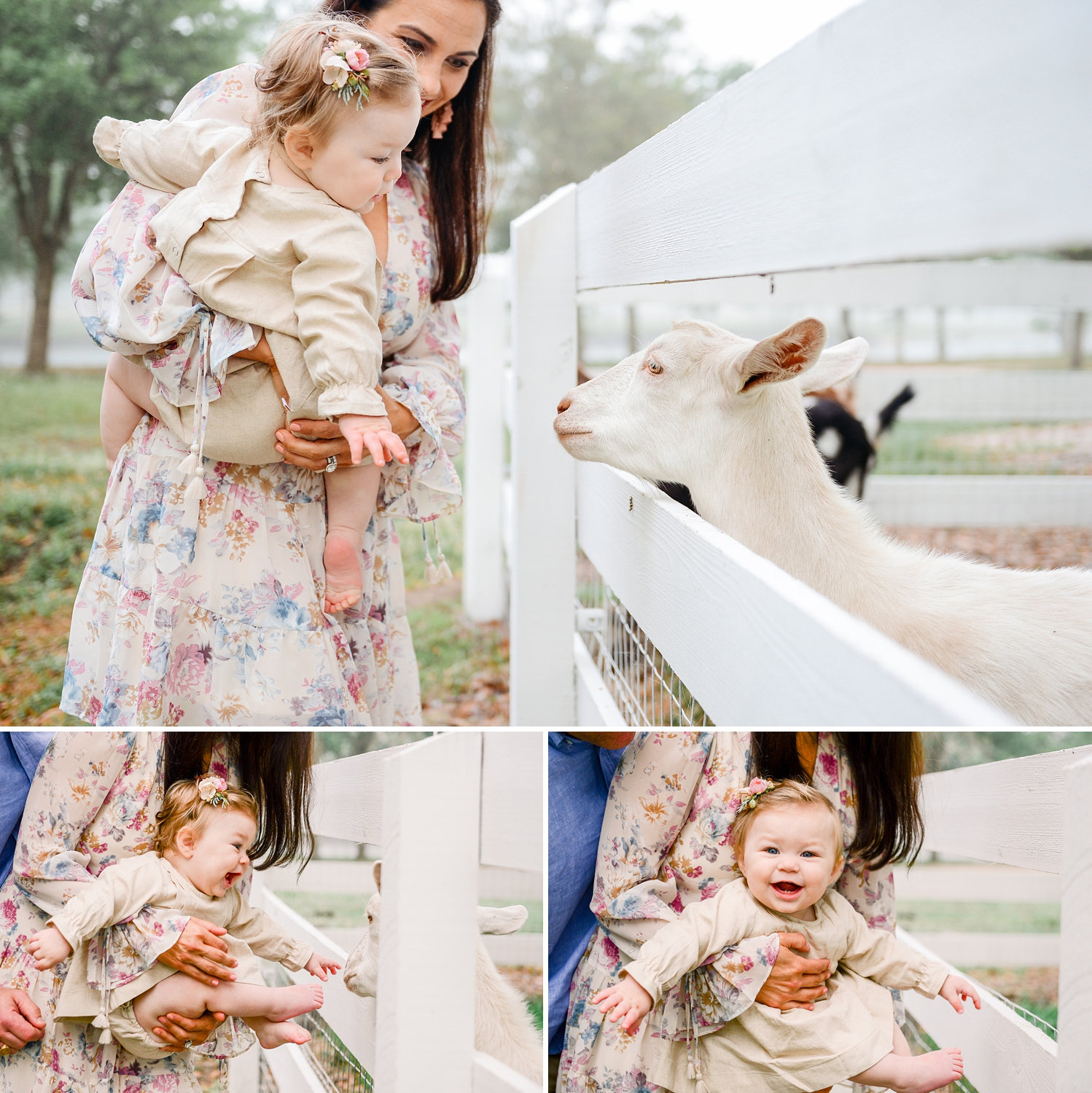 My inspiration for this session came from the natural aesthetic of the beautiful grounds at Congaree and Penn, here in Jacksonville, Florida. I have completely fallen in love with Congaree and Penn's vibe and how it highlights the lush simplicity of Florida. You might not necessarily think of farm-to-table when you think of Florida, yet here is this sweet escape. Growing up in Florida, I share the farm's love for our state's natural landscape, and being able to capture blissful family memories here means everything to me. Plus, being able to share this place with this family was more special than I could have ever imagined.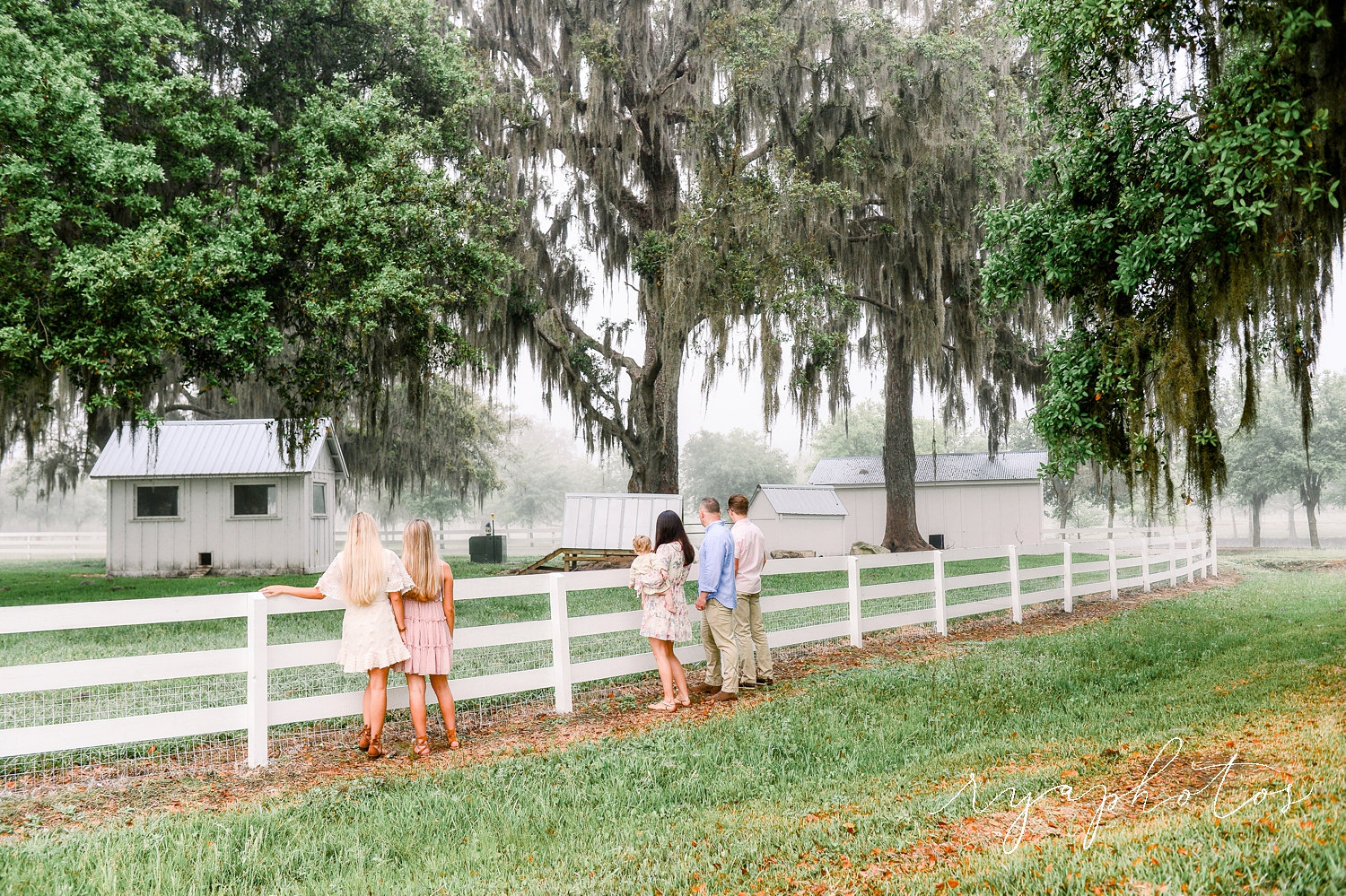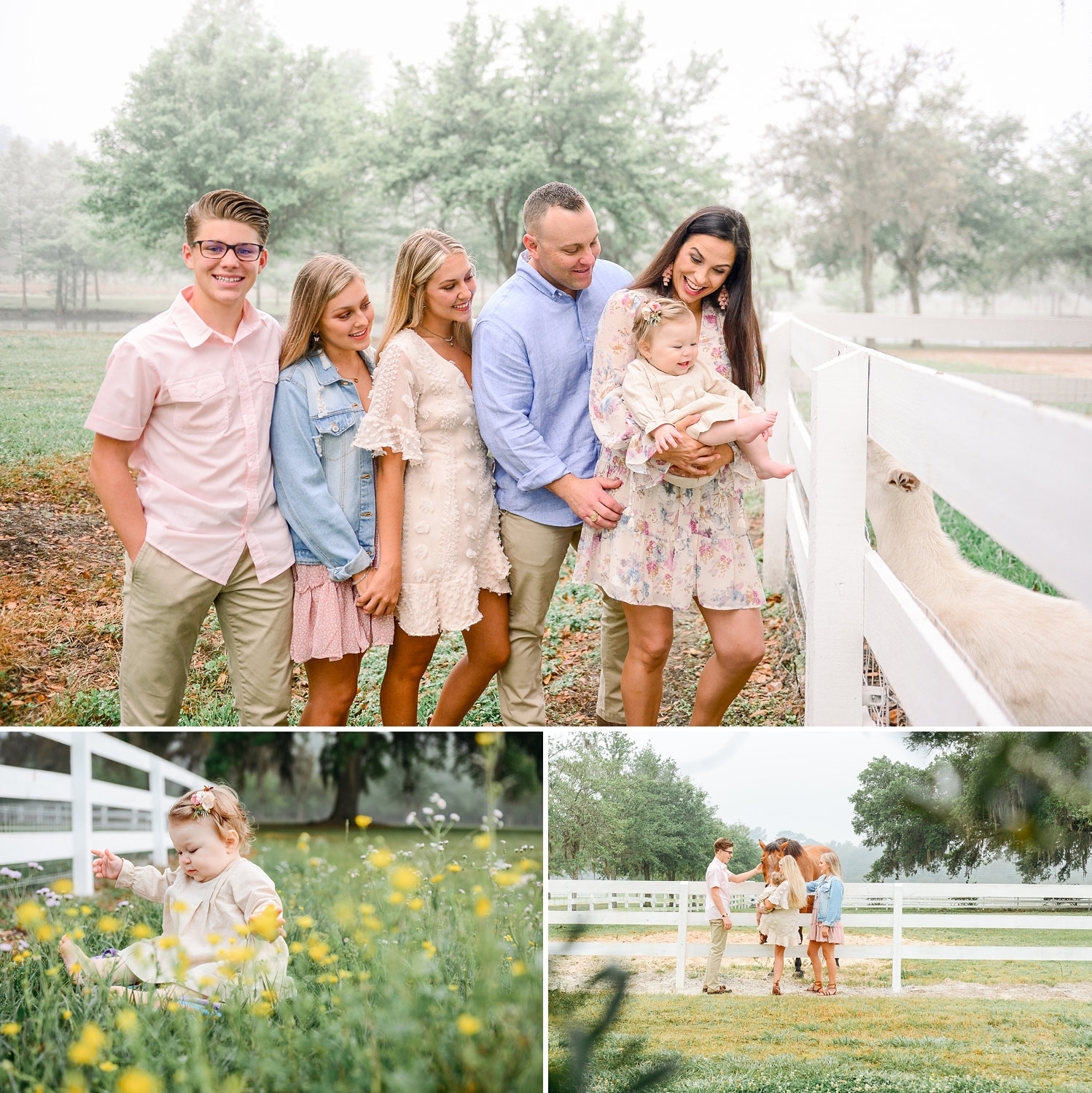 And a little peek at the remainder of this session ... This sweet baby was so fascinated with the wildflowers. I just love these sweet moments captured of a mother and her family. They are so happy! There's something about the simplicity of this spot that I love; it doesn't overshadow the adoration between people!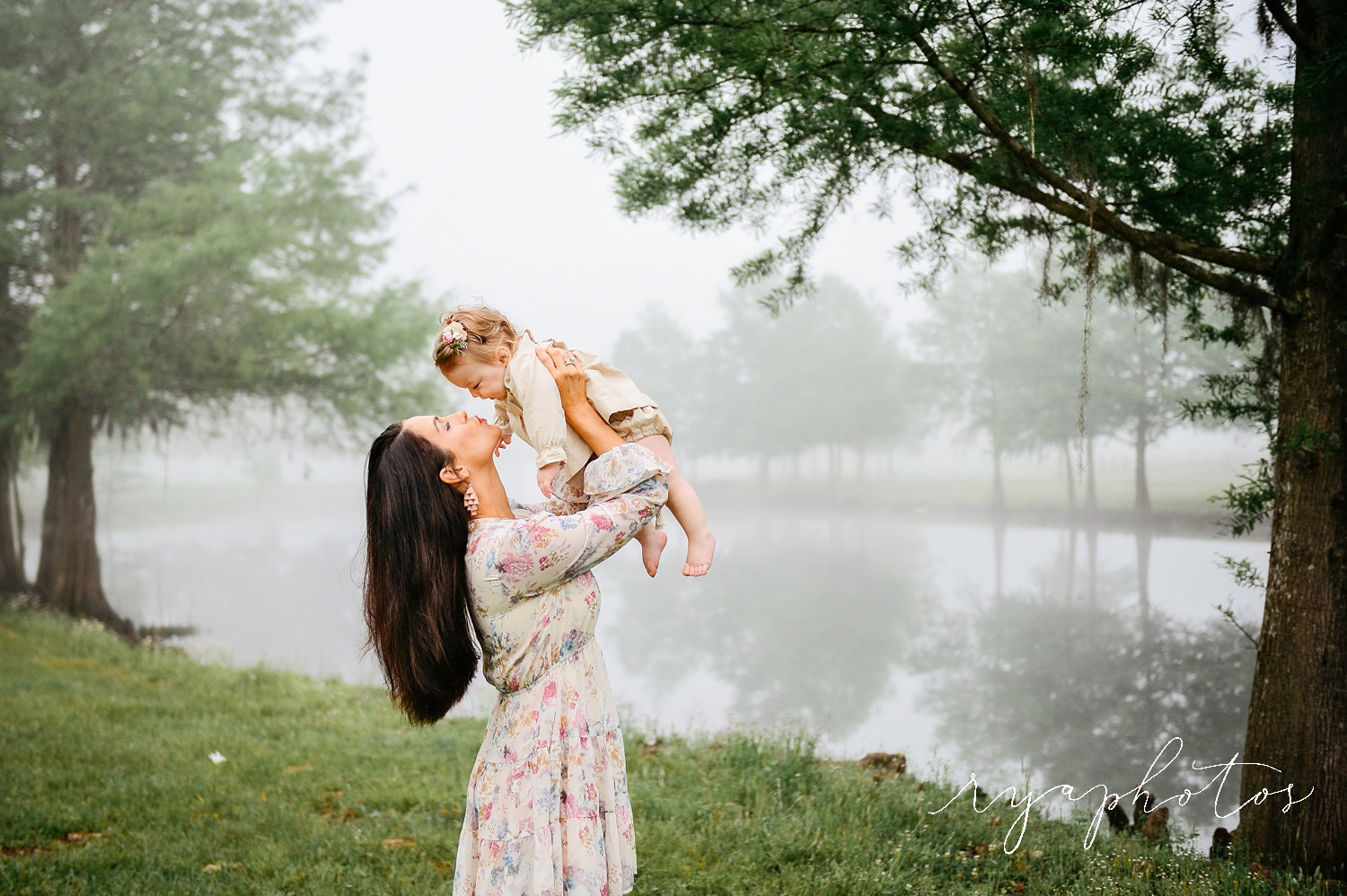 The fog truly set the tone for this session, adding a little bit of flair in its own way. The gorgeous mist highlighted all the best features of our lovely setting and the loveliest family. This was one of the best parts of my day! Isn't this mama stunning?! All the heart eyes!