Readers who have been here awhile may recognize this family. This client first contacted me in the summer of 2019, when the family moved here from Guatemala for a sabbatical. They needed to be closer Mayo Clinic in Florida, for mom's breast cancer treatment. She contacted me immediately before her chemotherapy treatment began, knowing that she would lose her hair. For our first session together, we did a family beach session at sunset!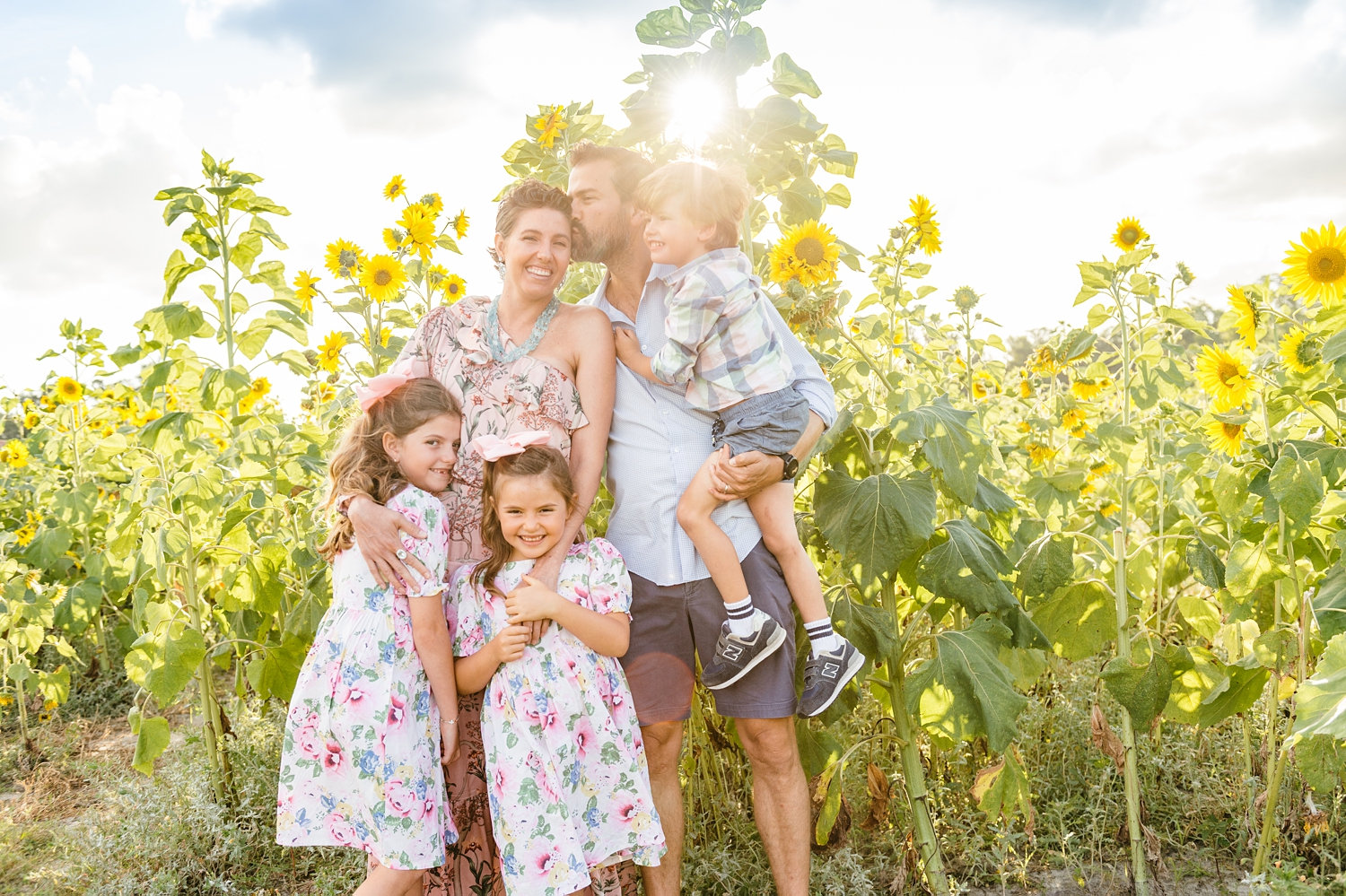 We met again to document another season of change for this mom and her family; by then, she had lost her hair.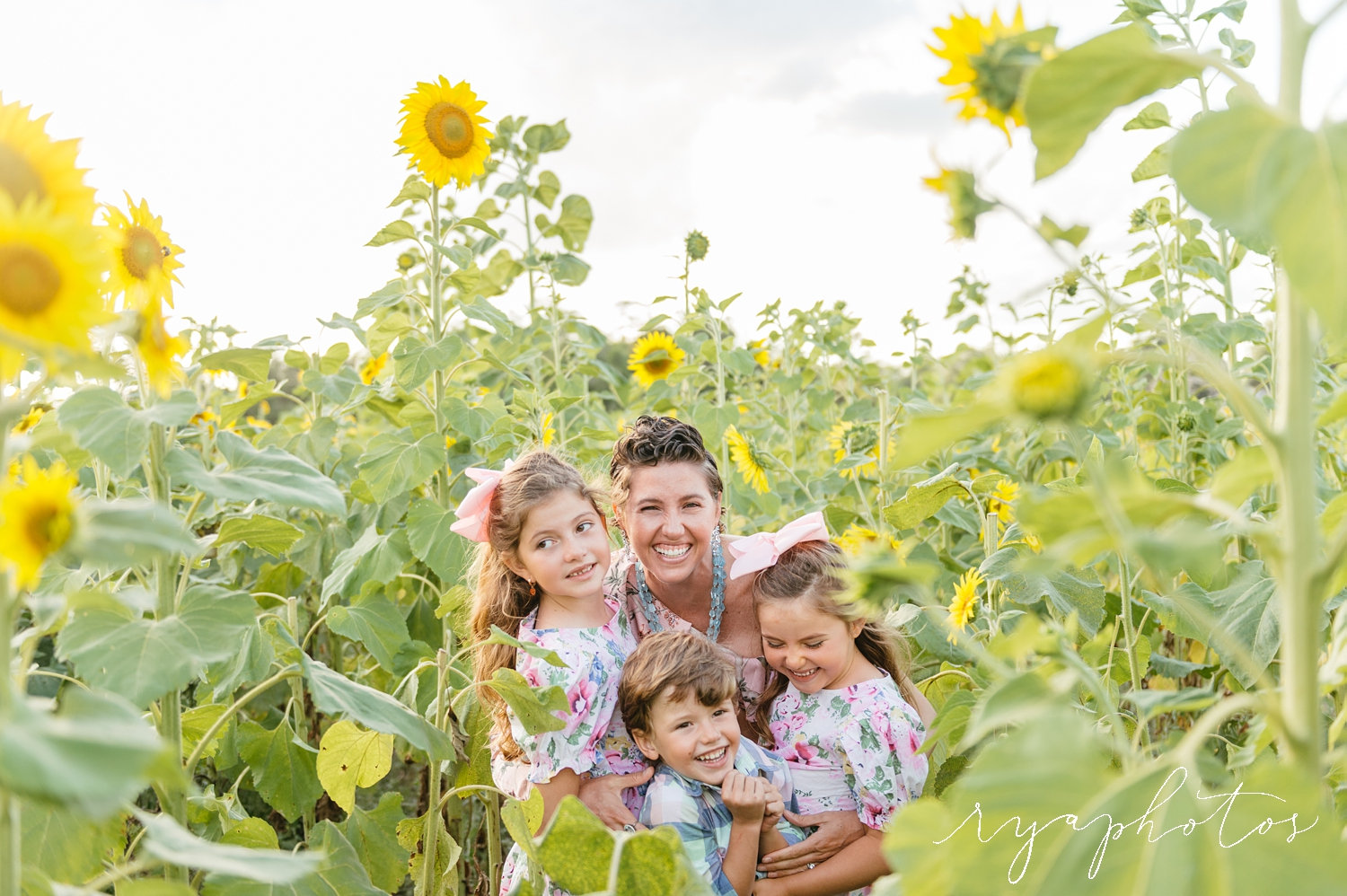 I am so pleased to be back to photographing clients again, and I couldn't ask for a more perfect family to capture imagery of than this one! The sunflower location for this session was actually "Plan B" due to circumstances brought about by the COVID-19 crisis. Initially, we planned to meet at a wildflower field for this outdoor family session. Unfortunately, due to the novel coronavirus, the field proprietor mowed the flowers in order to discourage people from congregating at his field this spring season. We postponed the spring family session, with the great hope that when stay-at-home orders were lifted and we could safely meet again (while practicing social distancing, of course!), we would find a new and perfect location.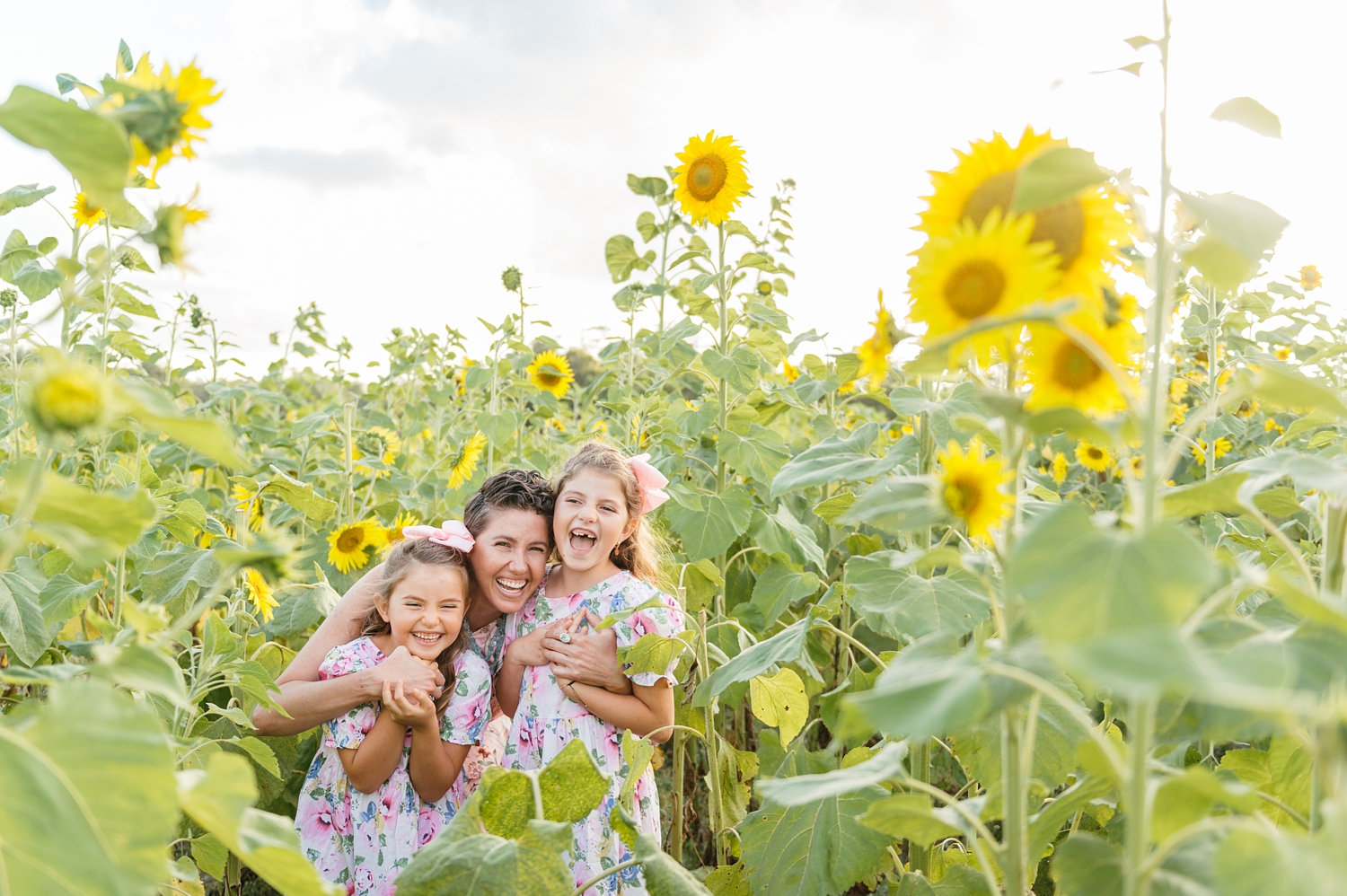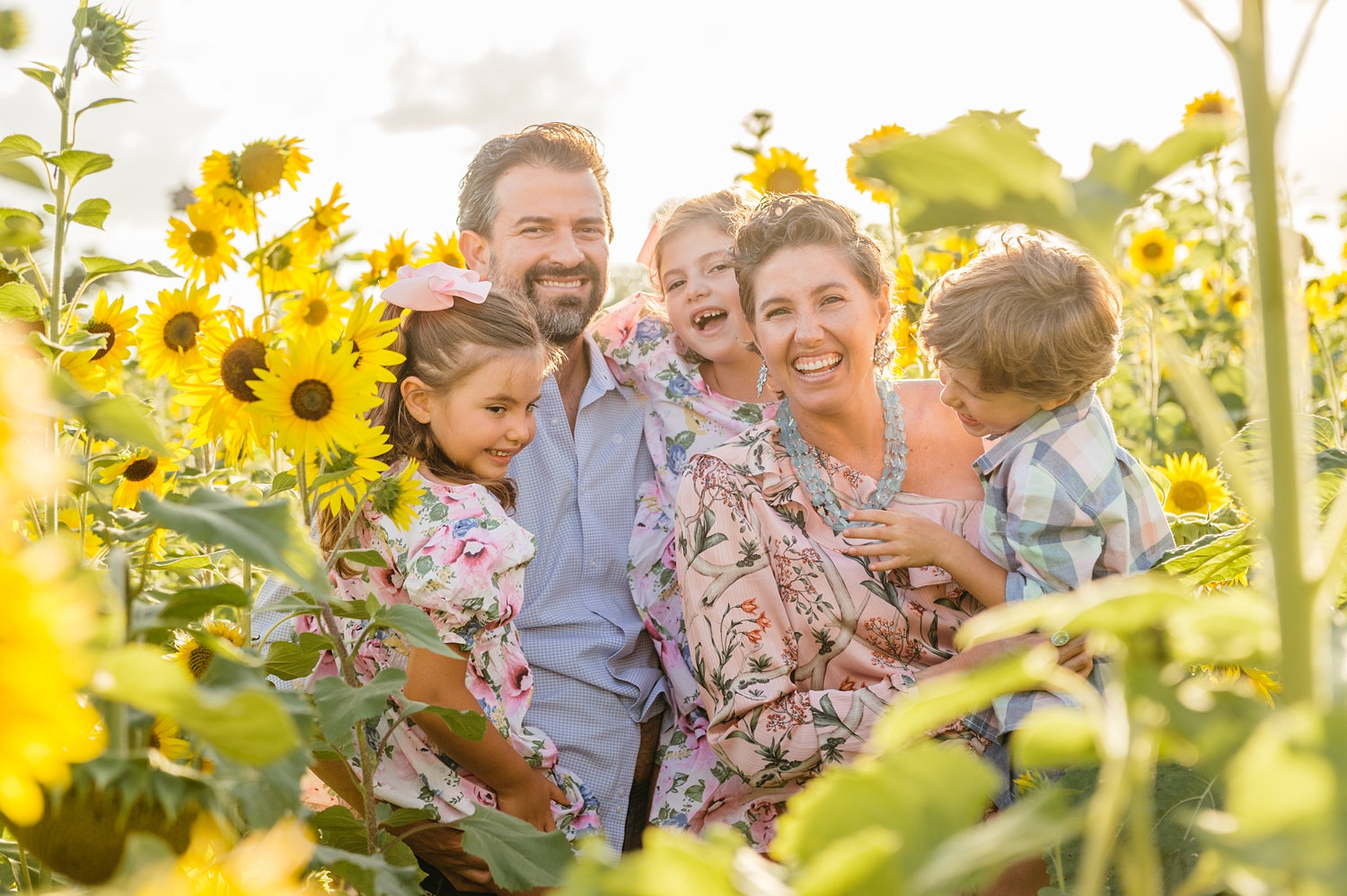 When I found this sunflower field, I was confident that our Plan B would work out even more beautifully than our "Plan A"!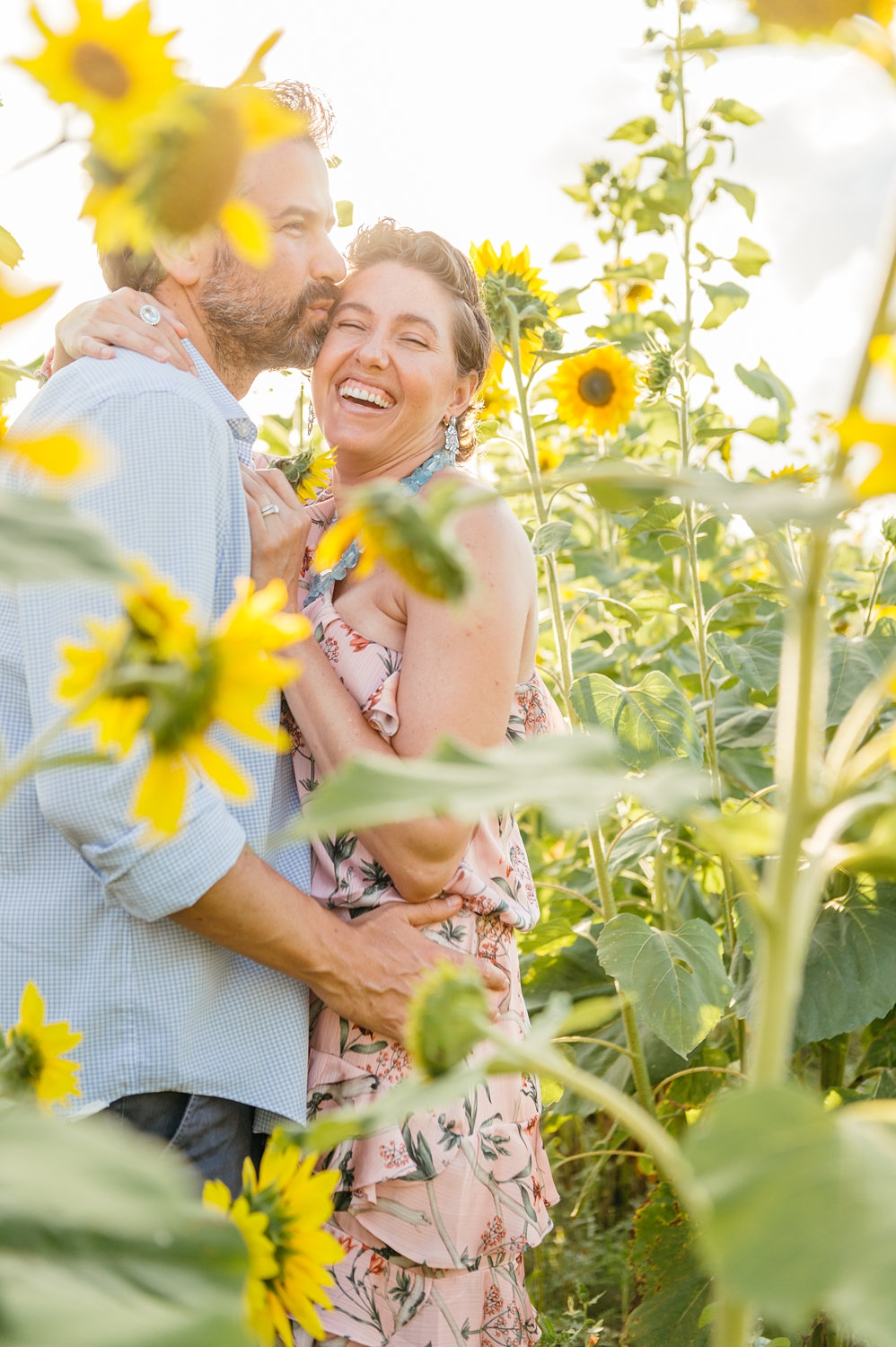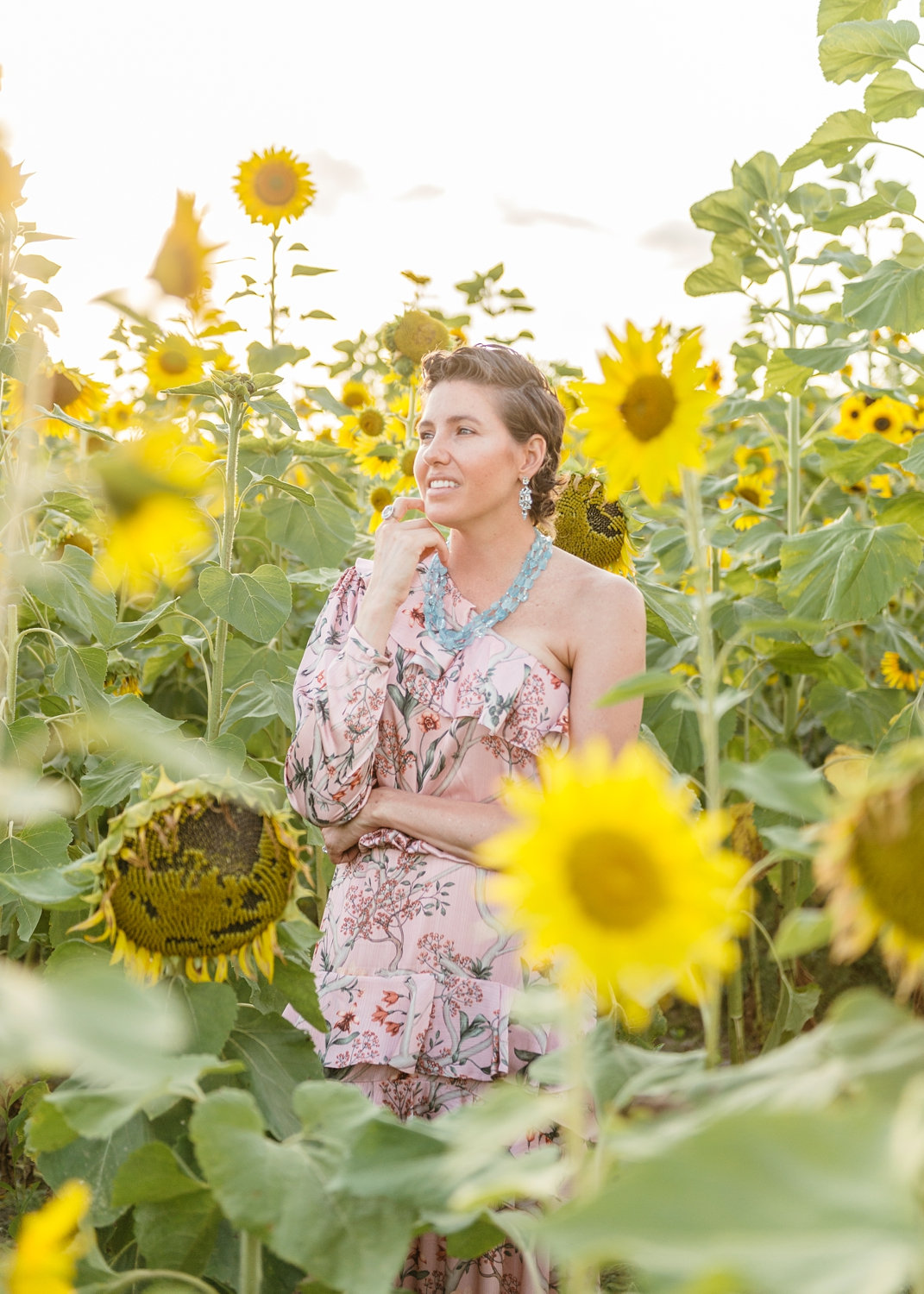 Our final family session is set to take place this summer of 2020, exactly one year to the date of our first session together. We'll commemorate quite the incredible year of changes, and - I pray - this mother's healing, and victory over cancer.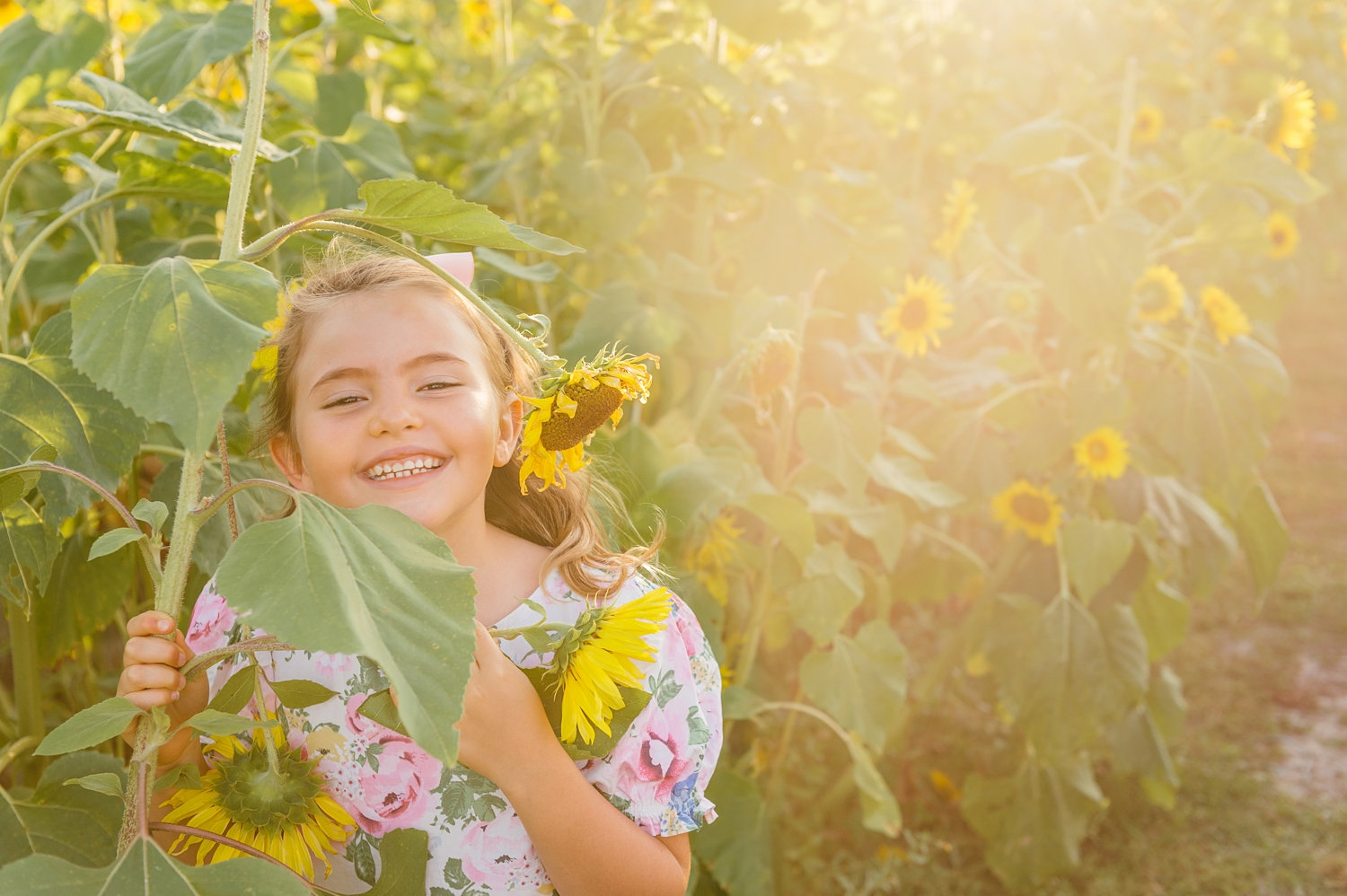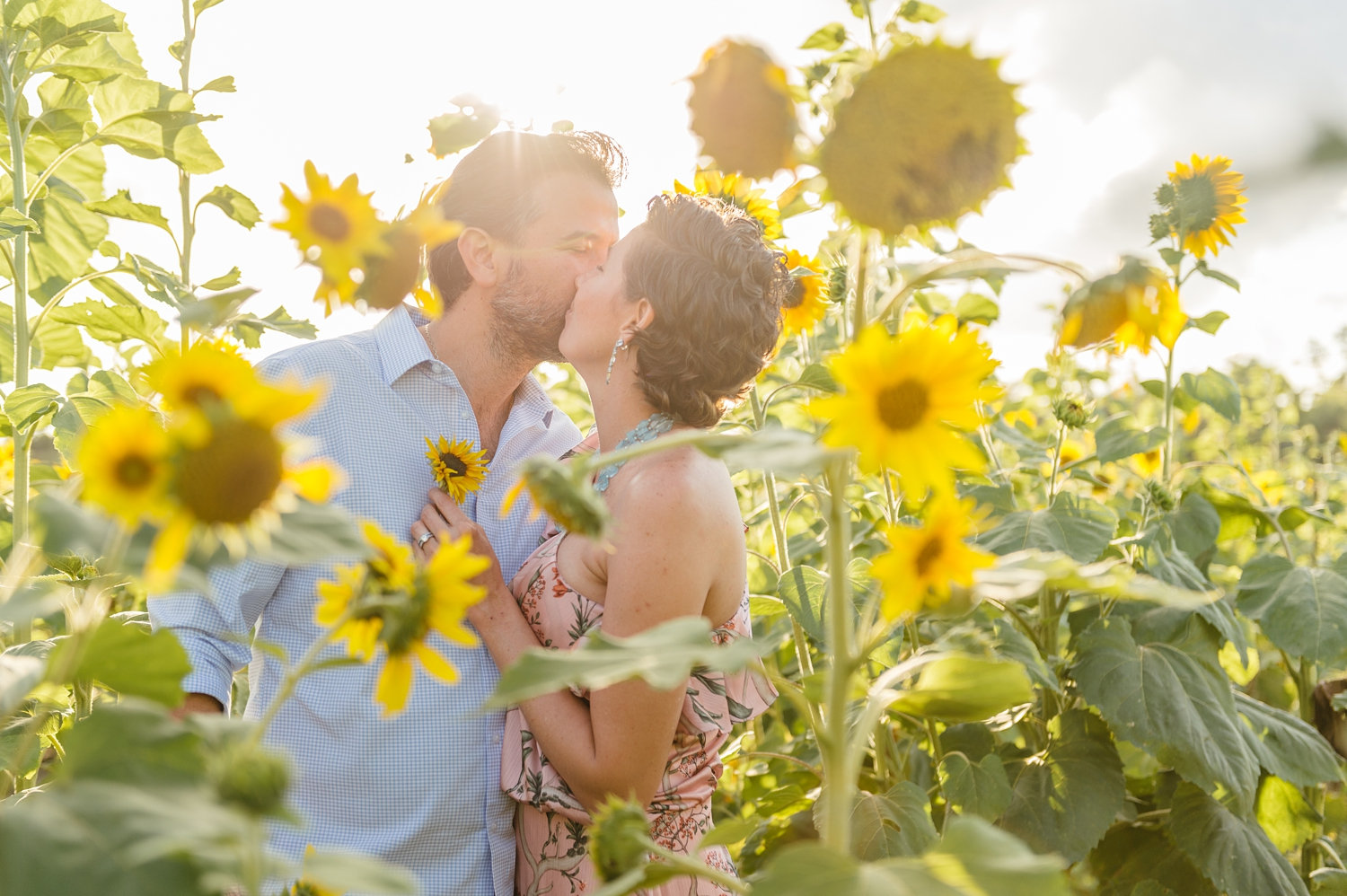 Cristina is one of the most courageous and inspiring women I have ever met. I have never seen her lose her temper with her children, or stop smiling for that matter! She is the type of person who takes the time to ask me about my family and how I'm feeling, and she genuinely takes an interest in the answers. She is such an amazing person, and I am over the moon that this session worked out in our favor - because she really, really wanted flowers! I'm grateful that my efforts to give her the setting she so badly wanted were successful.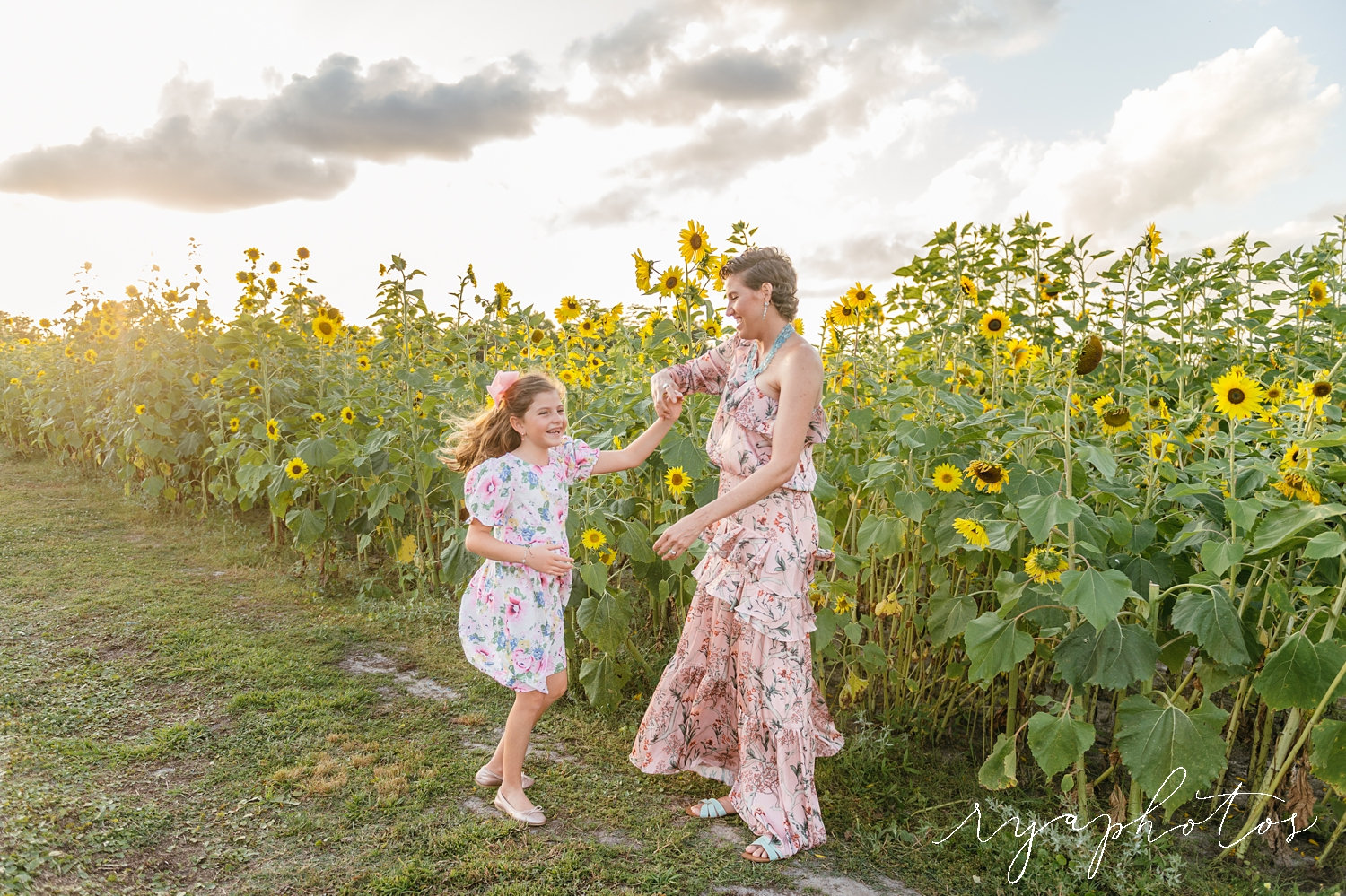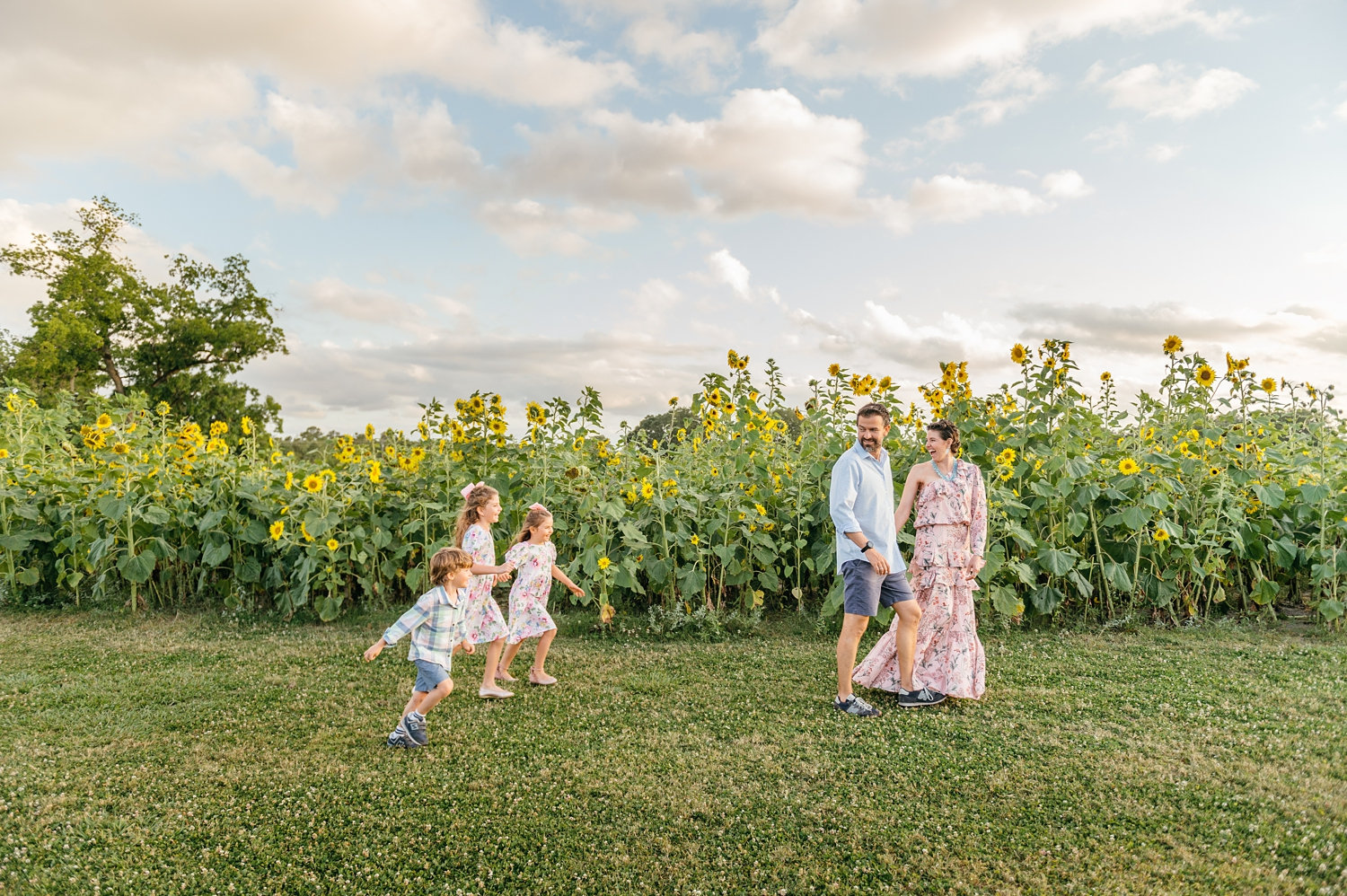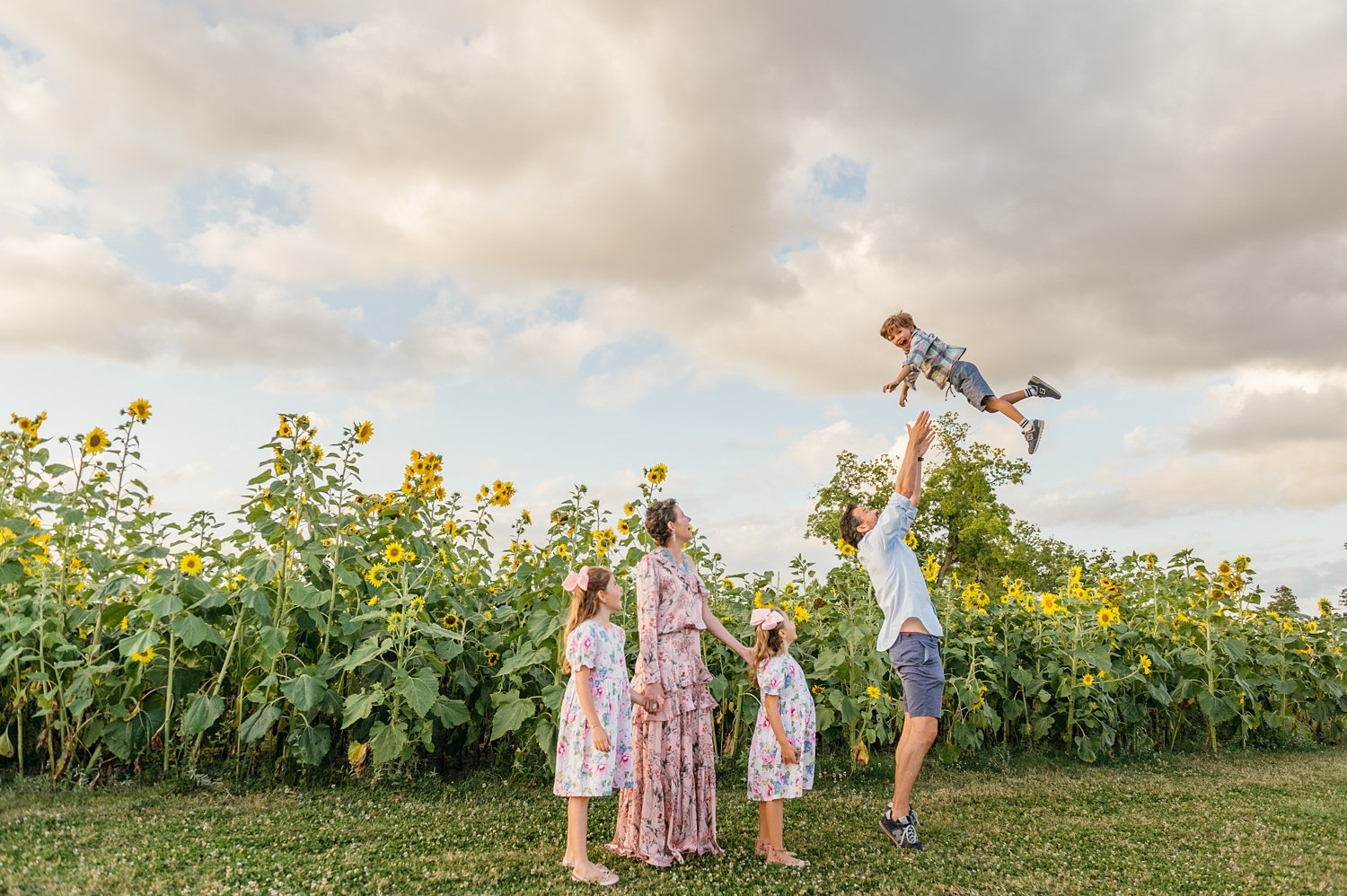 "A hero is an ordinary individual who finds the strength to persevere and endure in spite of overwhelming obstacles." - Christopher Reeve