When I did this cute little shoot, everything almost felt normal. We were all outside with the kids, living with hardly a care in the world. It almost seemed like regular life. Life is a little different for everyone these days, with the world facing down a pandemic. But through it all, my goal has been to stay upbeat and keep life as fun and normal for Elle as possible (while staying safe, of course!). If you're a photographer who's doubting posting your joy-filled sessions, I say, "Do it!". While some might feel that family photography isn't important right now or just plain doesn't matter, I think most people could use a bit of an escape, and family portrait session shares remind us that we can do this. We'll make it through this!
This shoot was with one of my very favorite clients, two-time Baby Plan members, from Gainesville, Florida. They are such an amazing family and incredibly loyal to me. I just love them. I've been photographing their family since their oldest was a baby in a bucket, and I should know! I'm the one who put him there, haha!
This session was intended to capture baby Claire's walking milestone. My absolute favorite images from this set are the ones where sweet Claire is "walking", holding mom and dad's hands. She can't quite hold herself completely on her own yet, but how adorable is it seeing them help her and seeing her determination?! 
I love the color scheme mom selected!
It was pretty perfect to come upon a humongous log and listen to the family sing "Baby Beluga"! 
I have such an appreciation for dad, who's a doctor and one of the best fathers I've ever seen. In the seven years I've worked with this family, I don't think I've ever seen him so much as be short with his wife or family. These parents are so relaxed. And I'm sure it's why their kids are so happy!
So, why not book a family session or become a Baby Plan member? You can even give these sessions as gifts or just because. Here is one such session to inspire you today - I hope it brings you a little inspiration, joy, and magic!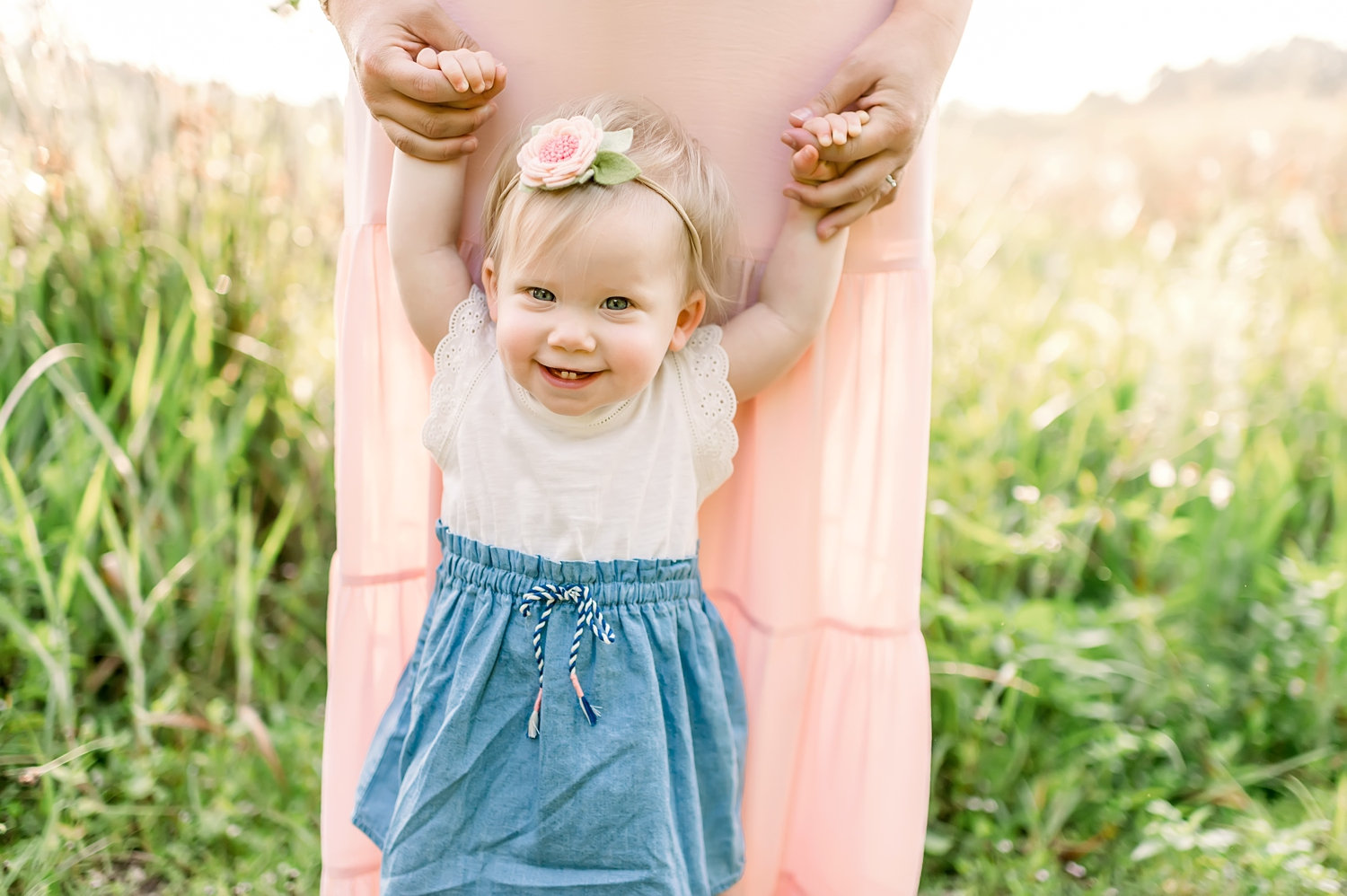 Her outfit had such fun details! I loved the felt headband, and the amazing eyelet and stripe bits.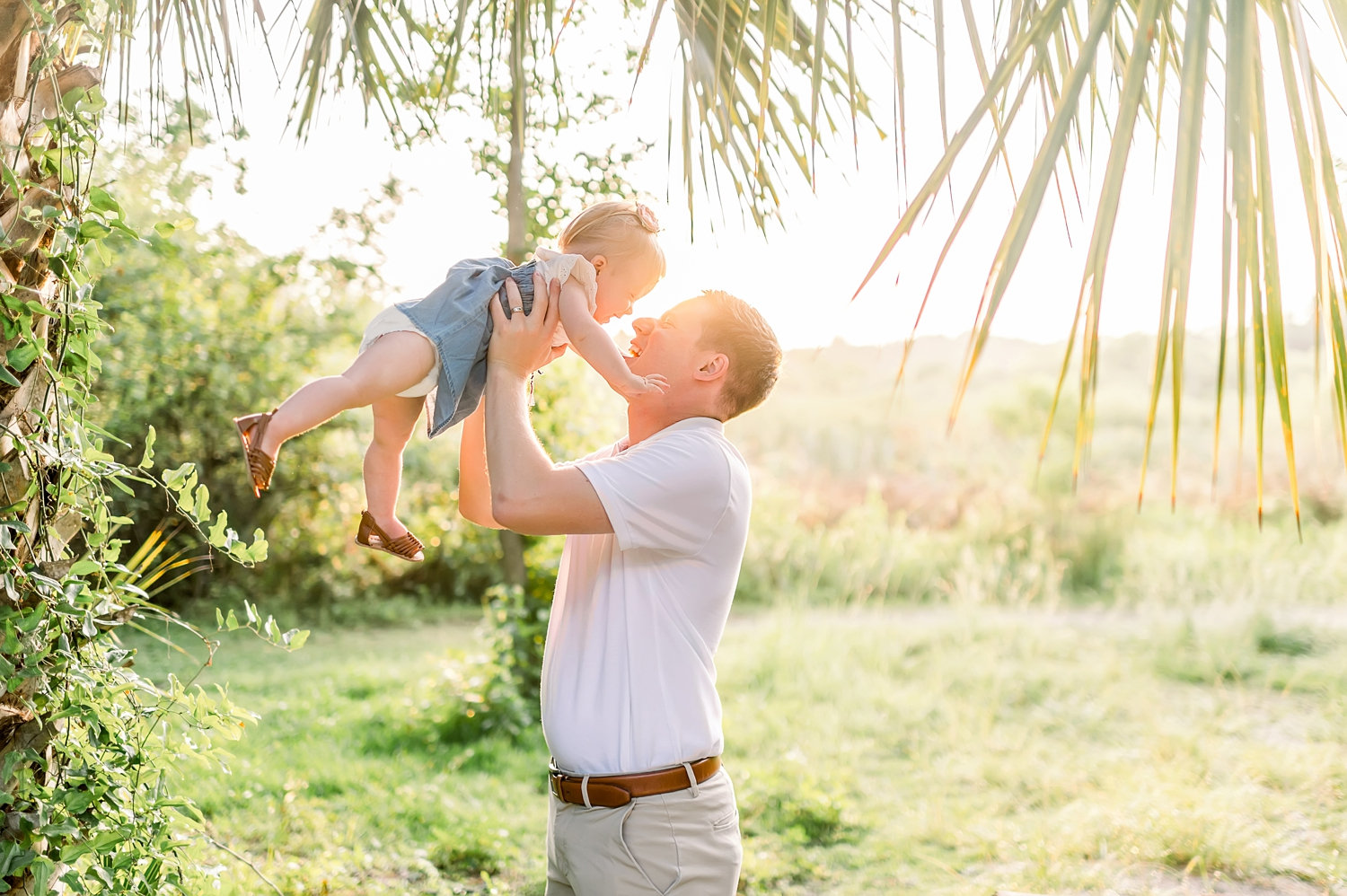 The golden hour setting added so much character to the session and was just plain fun!