Hi, friends!
I recently did a post like this one called "What to Wear for Your Disney World Family Portrait Session", and I keep hearing how much y'all love these posts. If you'd like links to anything pictured, you'll find them here!
Having captured many fall family portrait sessions at Congaree and Penn, I feel especially capable when it comes to suggesting what to wear for a photo session at one of my favorite locations. Today, I'm sharing fall 2020 family outfit information for some of my favorite portrait sessions. Rather than give you general suggestions, I'm giving you a specifically styled family ensemble to use as inspiration, and sharing with you why I love it.
The family outfit inspiration I'm sharing with you in this post is uniquely suited to Congaree and Penn's beautiful grounds. Everyone should feel their best in fall family portrait outfits!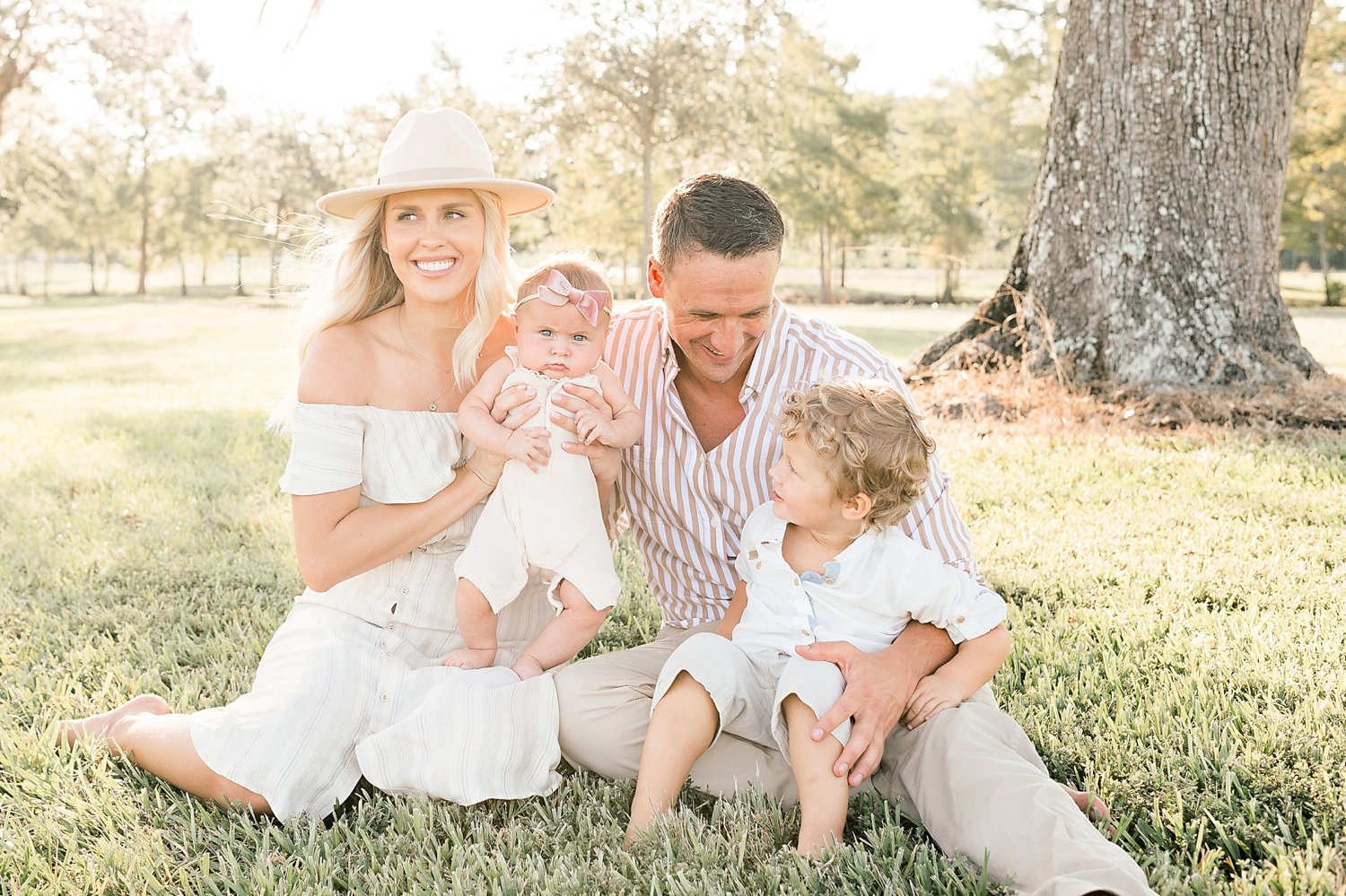 What should I wear for my fall family portrait session?
So, you booked your fall family pictures and now you want to find amazing outfits for your family! I've created a family ensemble that will perfectly complement the gorgeous Congaree and Penn setting. You can also visit me on Instagram to see what other families have worn for their sessions at Congaree and Penn!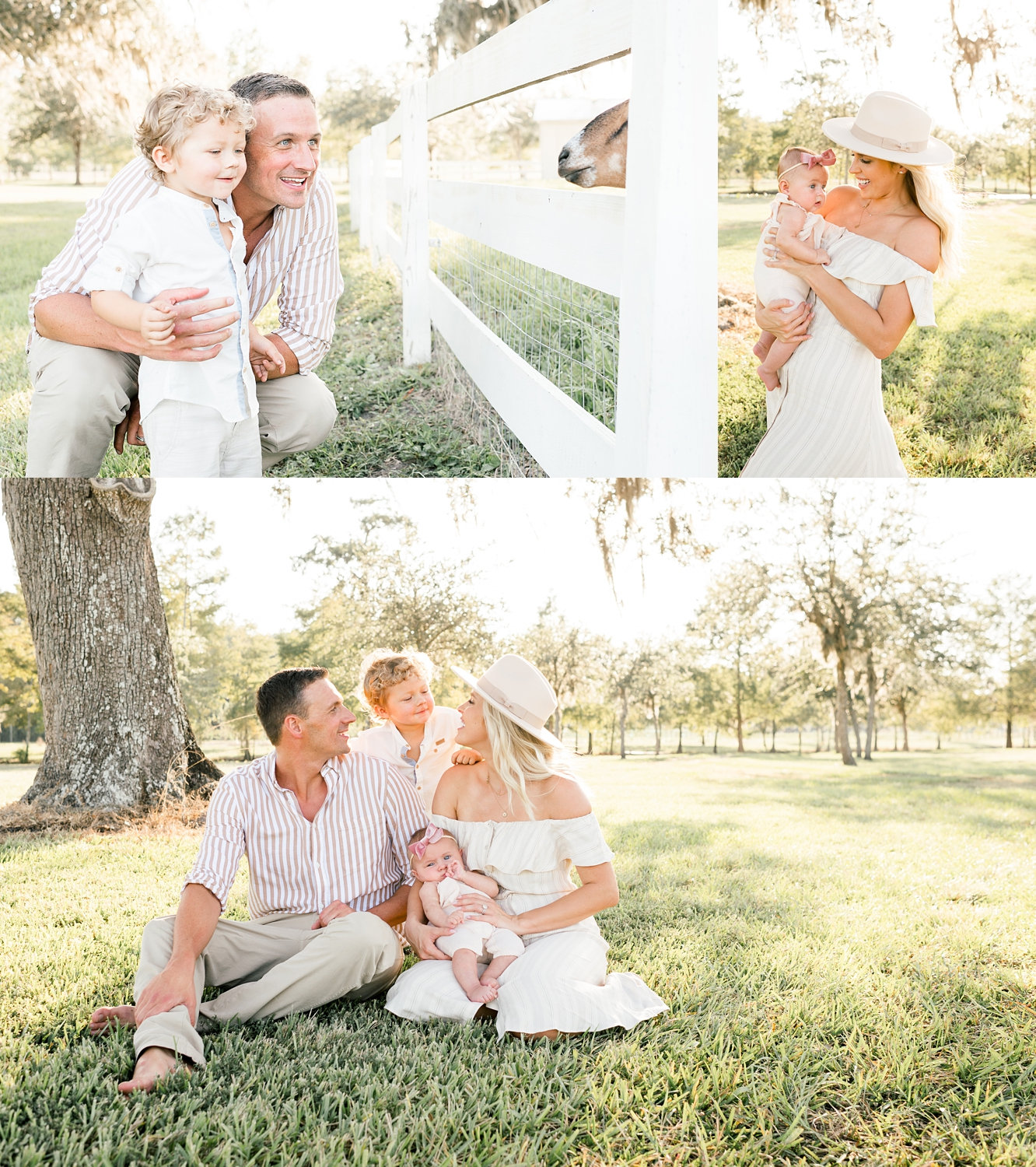 Beautiful Bohemian
The subtle combinations here are something right out of a dream. There's nothing quite like the golden glow of the Congaree and Penn farm, and this outfit is reminiscent of an afternoon picnic from a bygone era. What modernizes the ensemble is culotte trousers for mom, leather sneakers for dad, and gold accessories for all the girls to effortlessly tie mom and her girls together. Nothing quite says "fall on the farm" like blended textures, and these neutrals are perfectly capable of making a statement.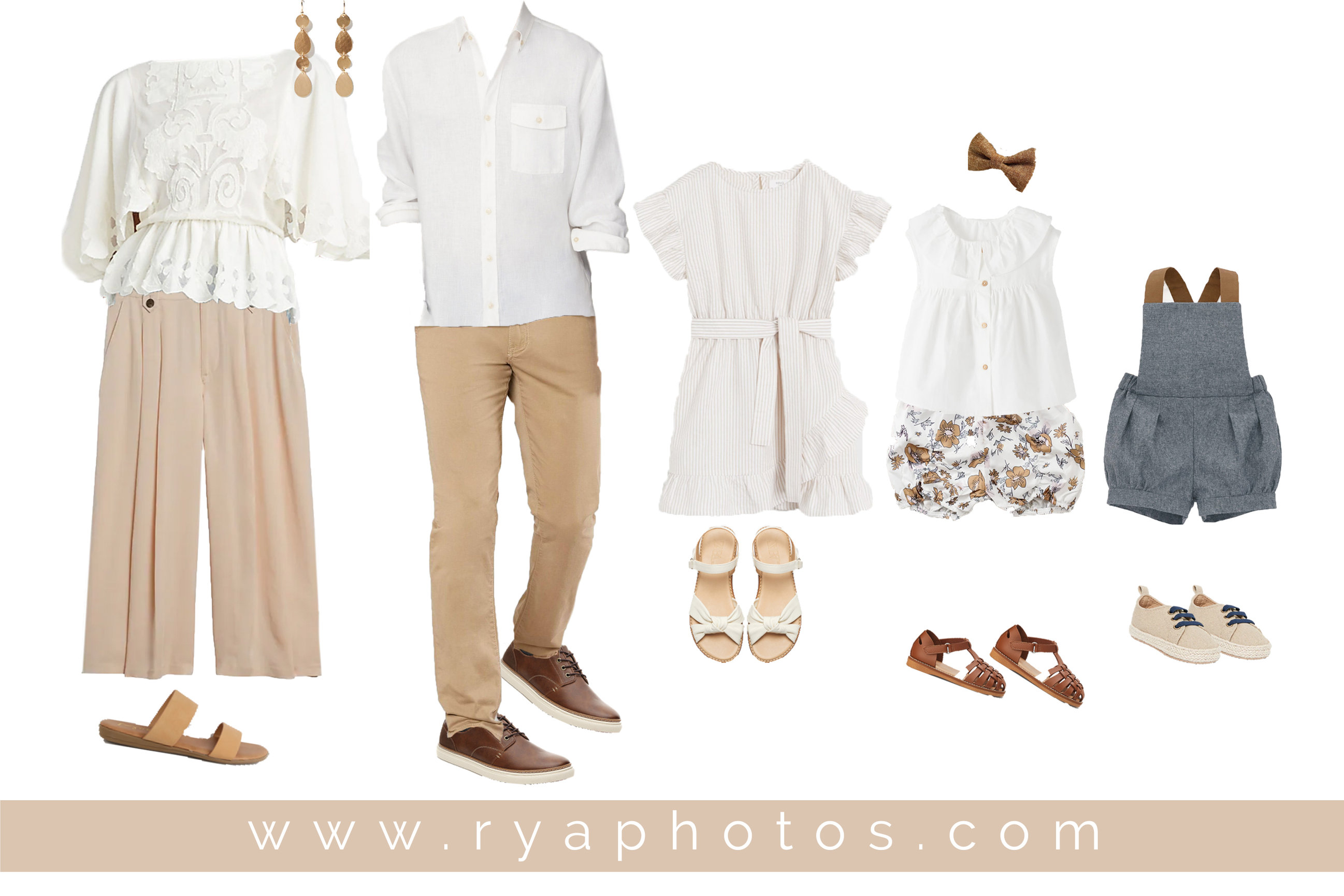 Visit the links below to shop the Ryaphotos Beautiful Bohemian Family Outfits to Wear for Fall Family Pictures!
Mom's Outfit
Dad's Outfit
Older Daughter's Outfit
Toddler Daughter's Outfit
Baby Son's Outfit
Ready to book your fall family portrait session at Congaree and Penn? Click here to reserve your place. Due to social distancing measures, reservations are extremely limited.
Please feel free to contact Rya by phone at (904) 878-4234. You can also email directly at rya@ryaphotos.com.
I look forward to documenting your family during this singular time in history.