Today I'm sharing a client I've photographed many times before! She is a longtime client and I've always been enamored with her amazing family. How cute is her little boy? I swear, this child has more smiles than any kid I've ever known!
Although I've been working with this family for many years, they will always be favorite Ryaphotos clients. I'm looking forward to the fun we're going to have when I photograph their first baby girl!
I'll start with the details, like our awesome Ponte Vedra Beach location. At sunset, no less! Some clients are disappointed when the skies are overcast for our time together, but I'm so glad that, as longtime clients, the Lees trust me as a professional. All the saturated hues that cloudy weather shows off bring an ethereal element to these images. I love the pretty and unique element clouds bring to the sky in these maternity session photos. Talk about a "wow" factor!
For a color scheme, my advice for this particular maternity session was to go with traditional neutrals, but with delicate details. The classic wardrobe shades really made the moody sky and sea pop, working so well together!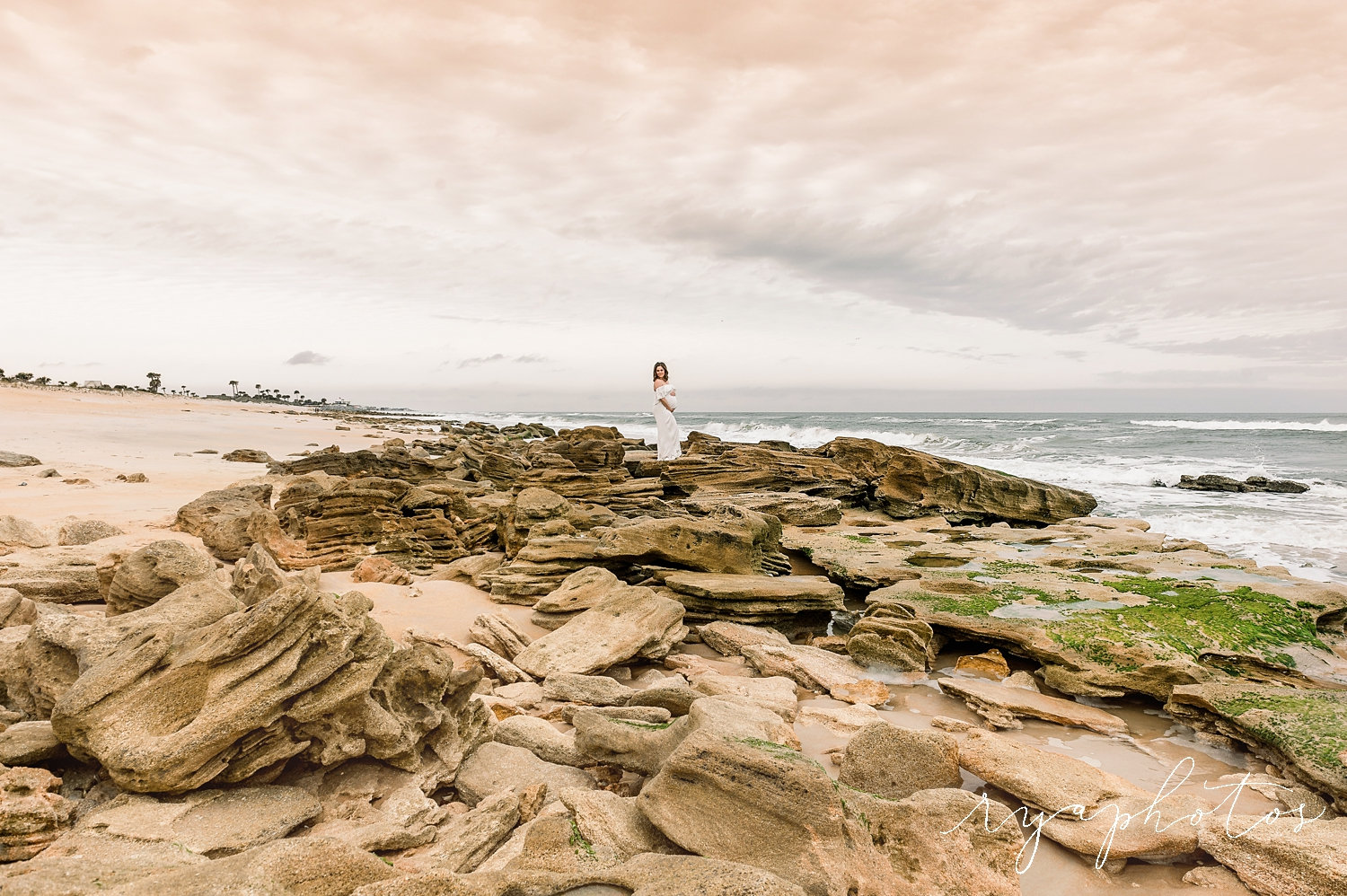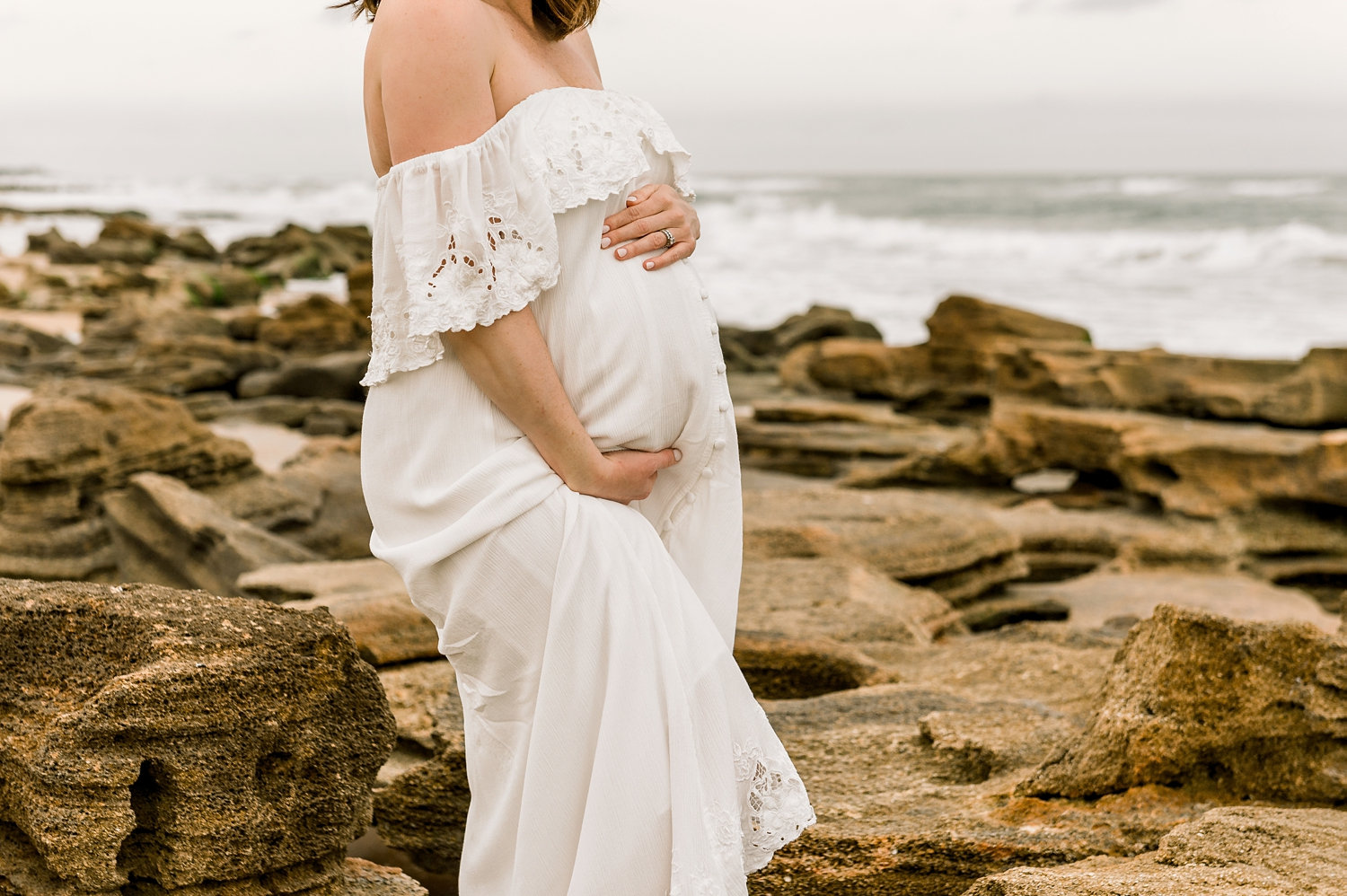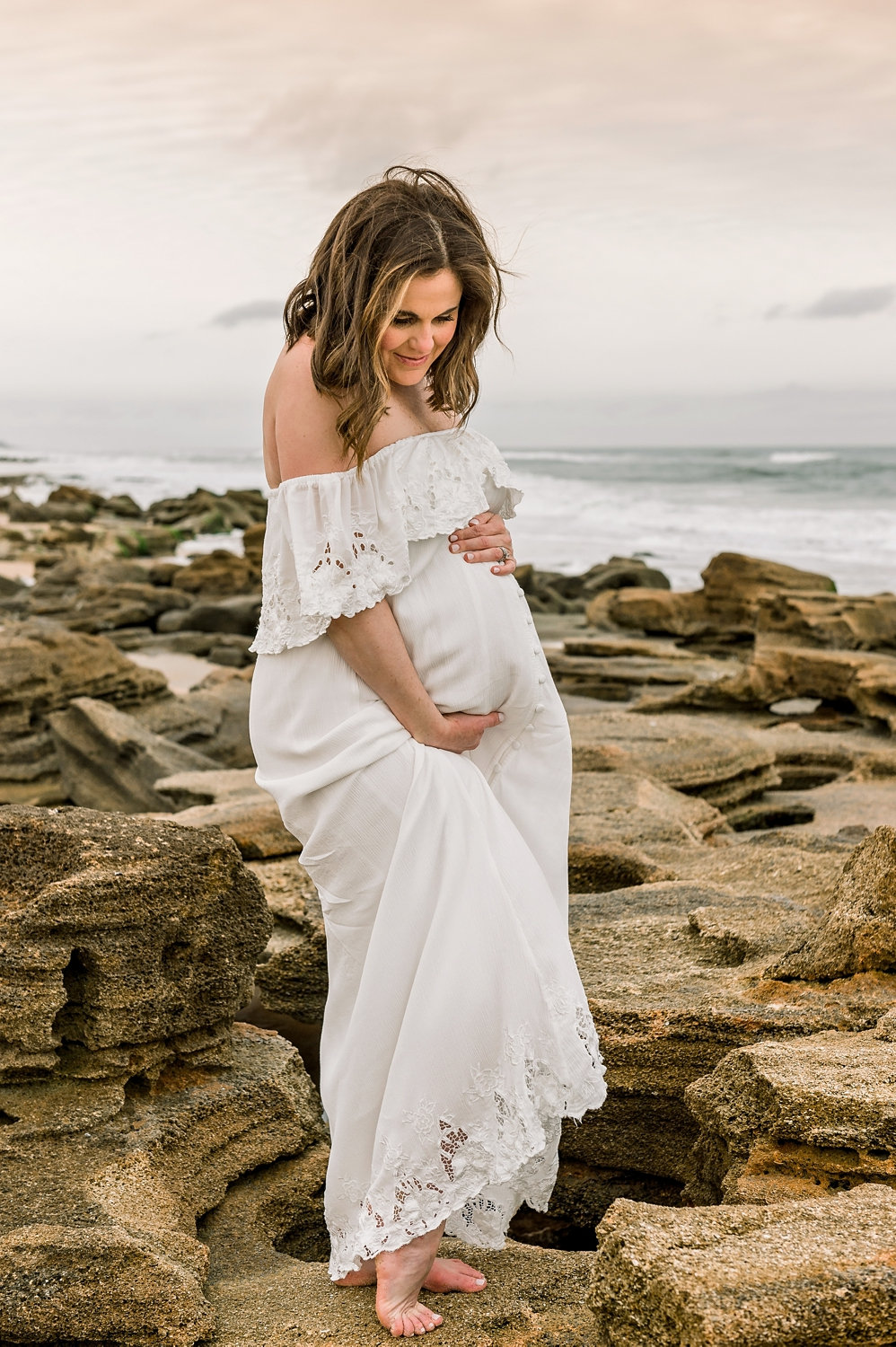 I always have fun playing on the beach with the Lee family. Wait until you see their newborn images!