The National Association of Professional Child Photographers (NAPCP) provides amazing opportunities to its members to put our professional photography skills into "action", through image competitions. If member photographers place or merit in these competitions, we are even in the running for NAPCP's coveted Photographer of the Year title! The winning gallery is viewable to the public, so anyone can browse all the awe inspiring winning images! 
The process begins in a photographer's very own archives, with selecting an images, or images, to enter into the competition. Once images are selected, members enter them as submissions. The images are reviewed by the association team members to ensure that they meet the strict guidelines and rules of the competition. If images make it this far, they then move on to judging, and a potential win in the esteemed NAPCP International Image Competition.
By participating each year, I give myself the gift of honing my craft, knowing where I stand in comparison to my peers in the industry, and ensuring that my clients know that I am a Jacksonville newborn and family photographer who takes her skill practice seriously. Even for a seasoned professional, entering an image competition is always a bit scary, but it is also one of the best and most rewarding experiences I have each and every year!
I couldn't be more excited to announce that my image, "Take Me Home", placed second in the Newborn category. 
Thank you to the judges who scored this competition: Heidi Hope Guerard, Michael Taylor, and Tracy Sweeney.
And my deepest gratitude to the National Association of Professional Child Photographers.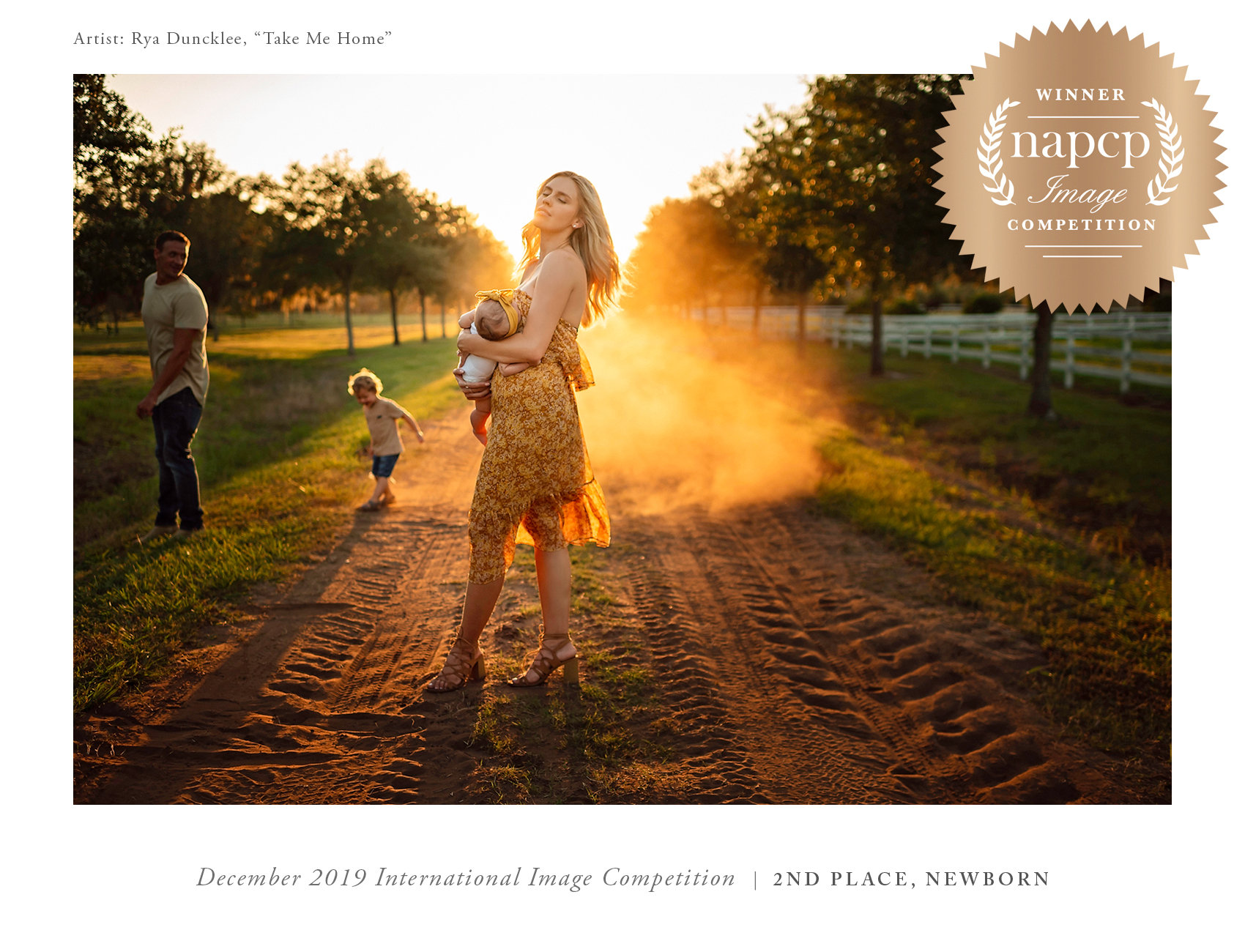 Visit the Ryaphotos blog again soon to see the Lochte family's beautiful photo session!