This week, Ryaphotos is celebrating mom! Did you know this week is also National Women's Health Week, and that last week was National Nurses Week? Ninety-one percent of nurses are female! Well, with all that has been going on in 2020, those are two occasions we can certainly recognize with mothers in mind (in addition to Mother's Day, of course). 
I always have ideas for outdoor family coastal sessions in Saint Augustine Beach, Florida. It's so easy for me to automatically place this family there, in my thoughts, because this family was one of my very first Saint Augustine clients - almost 7 years ago! And they remain loyal clients. Mom always perfectly captures the vibe I want to get across, and I continue to be honored each and every time she selects me to capture family portraits. 
Unfortunately dad wasn't able to make it for this session, and you know what, family portraits with just mom are always an option. As a matter of fact, mothers are so rarely showcased with only their children, so why not book a family session for mom and her amazing children?! Check out my take on this with these pretty photos ...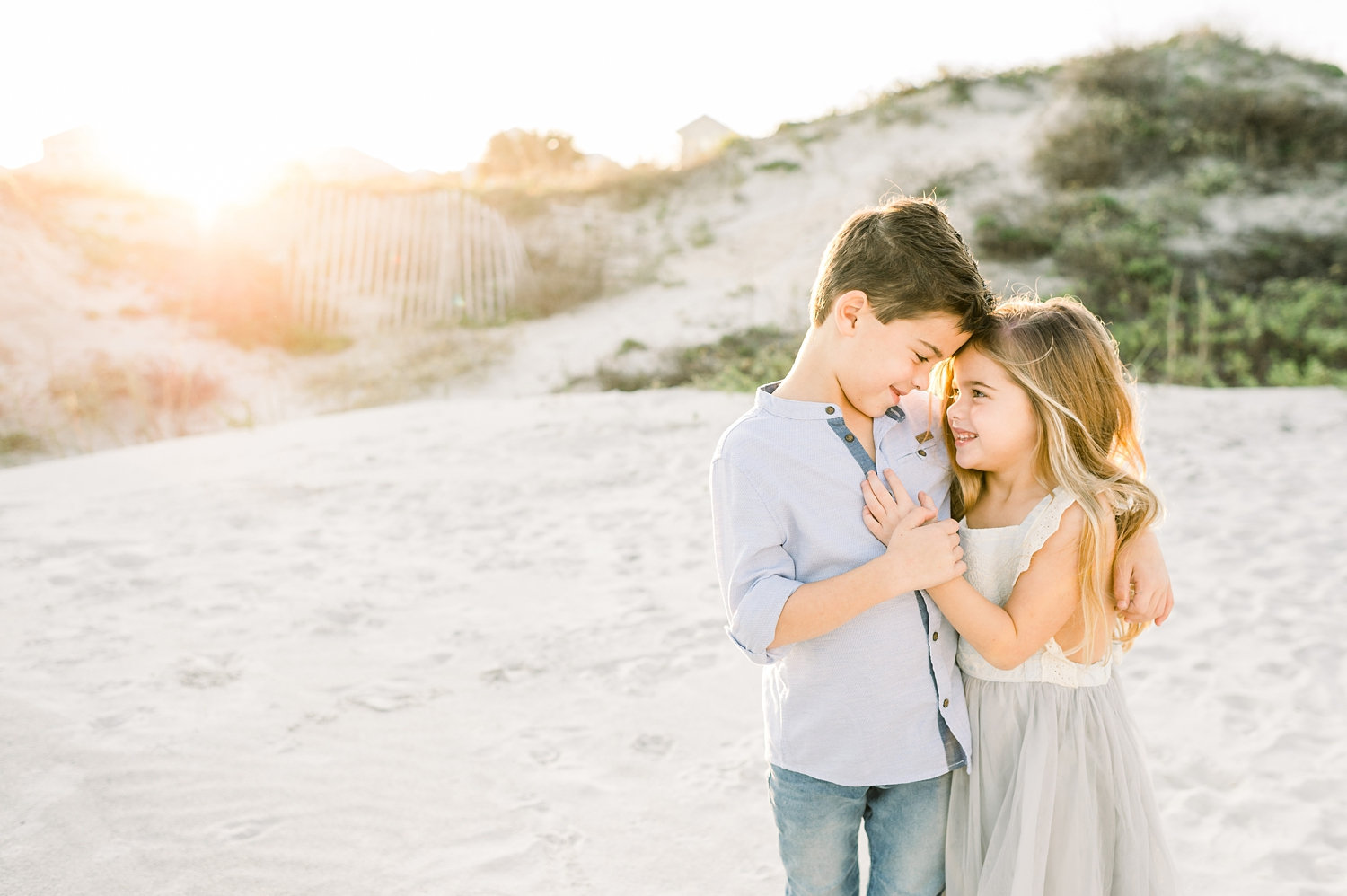 For this family coastal session, we felt light, airy, and bohemian. With mom's style chops, of course! And the sunset color touches did our session the prettiest favor; I love it! Saint Augustine almost always shows off at sunset ... isn't it grand? Those incredible pastel hues!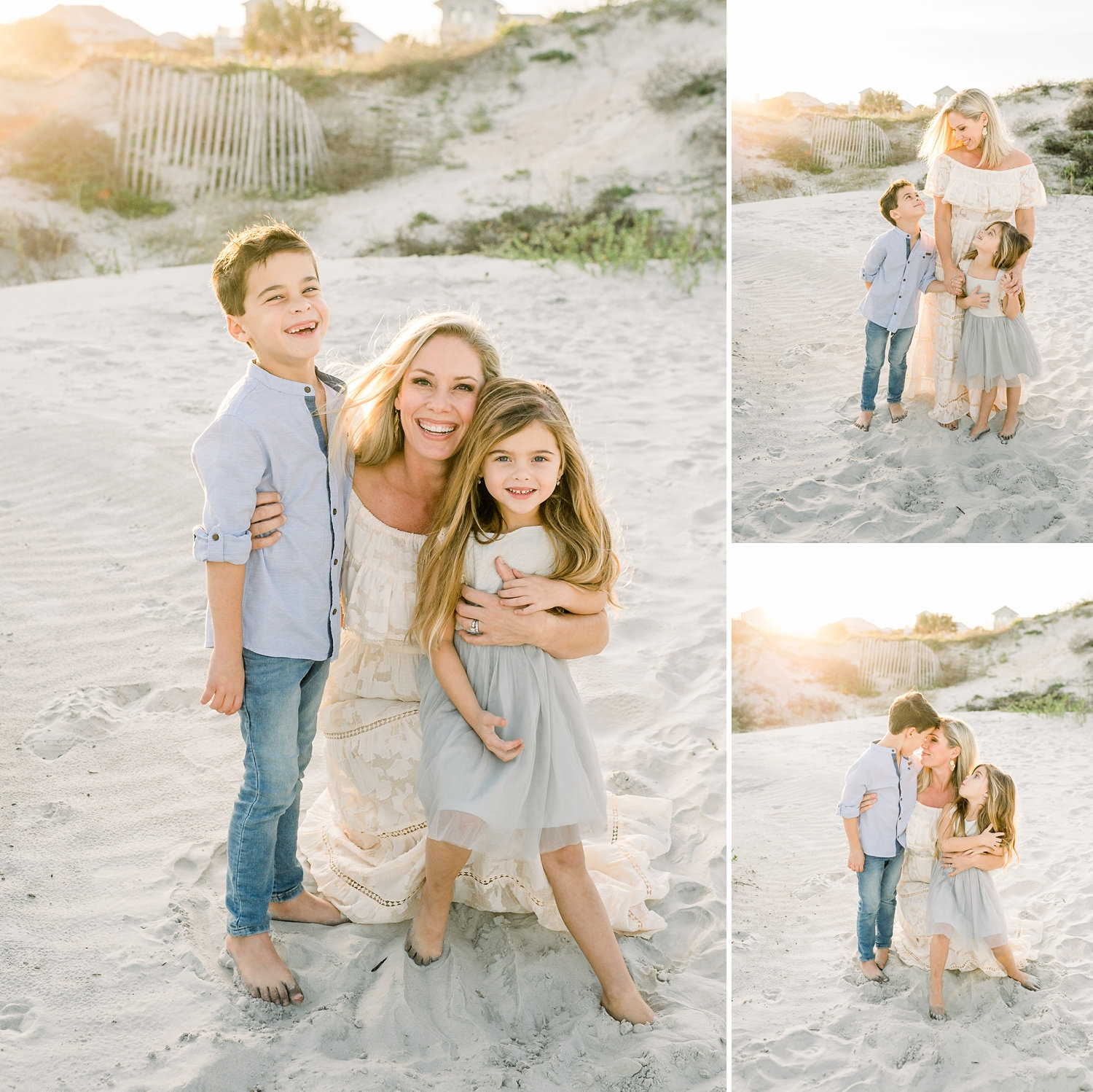 Mom's taste extends to her kids' names: Claire, and Cooper. Everything about this family is sensational!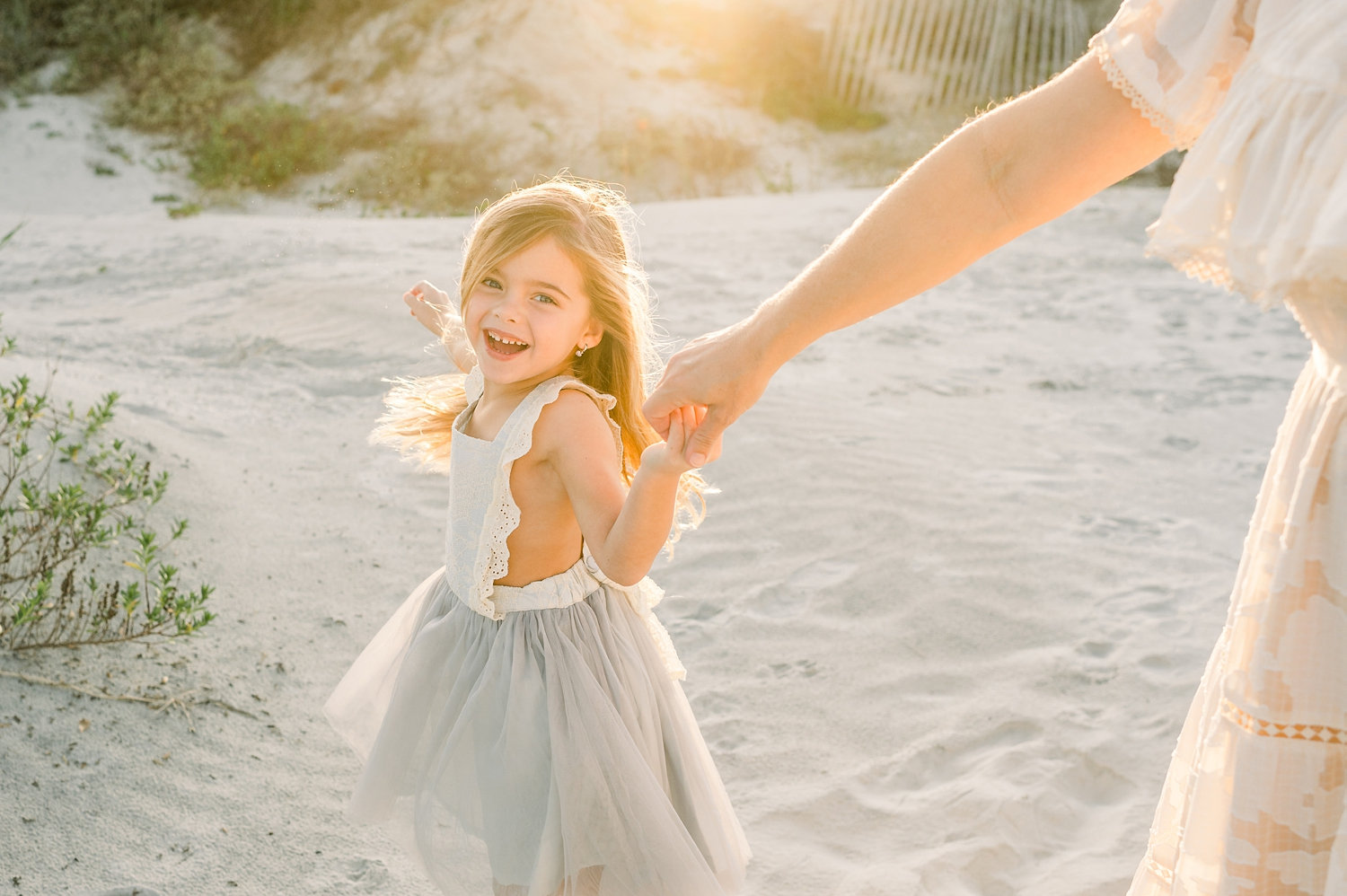 So many wonderful elements in this session! I hope that next year, we can gather together with our nearest and dearest. Tell me, how are you celebrating moms this week?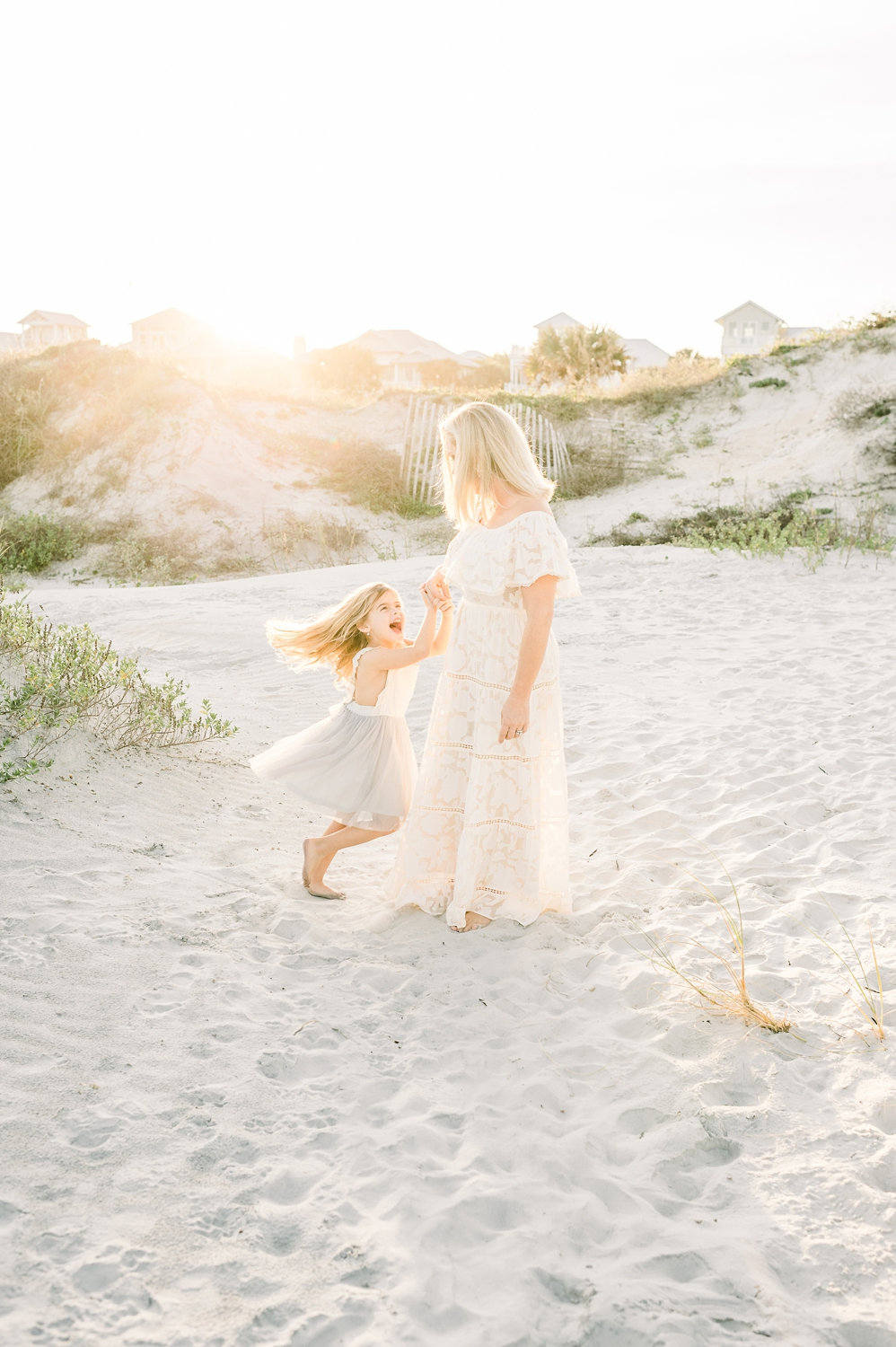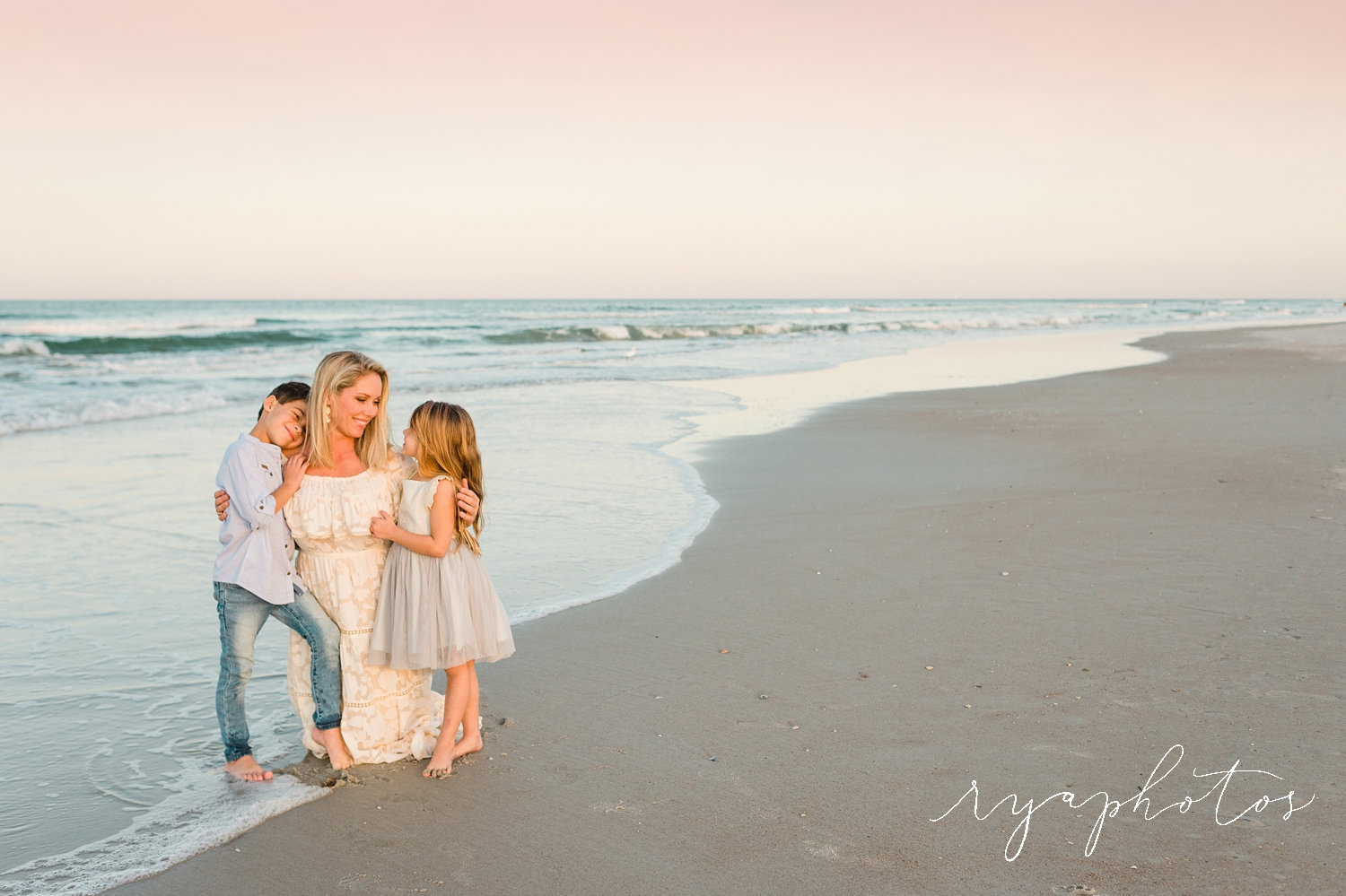 "Alone, we can do so little; together, we can do so much." - Helen Keller