Welcoming a newborn into your family and home is a beautiful and emotional time. As a professional newborn and family photographer, I love when I have the opportunity to document these early days as new parents get to know their baby. It has been such a pleasure to welcome this family into the Ryaphotos Baby Plan membership, and to welcome baby Madelyn with an in-home newborn session in St. Johns, Florida.
Welcoming a new baby can sometimes be daunting for dogs, but not for this pup! This family dog was SO excited and happy every time Madelyn did something silly or cute ... or anything, really! Photographing an in-home newborn session means that we can include all members of the family.
One reason I love in-home newborn sessions is that they are typically so relaxed and comfortable. Plus, I get to see beautiful nurseries like this one! It's perfect for their new baby girl, and I just love her name. I love including nursery photos when I'm capturing sessions in-home; it gives such a personal touch to the images.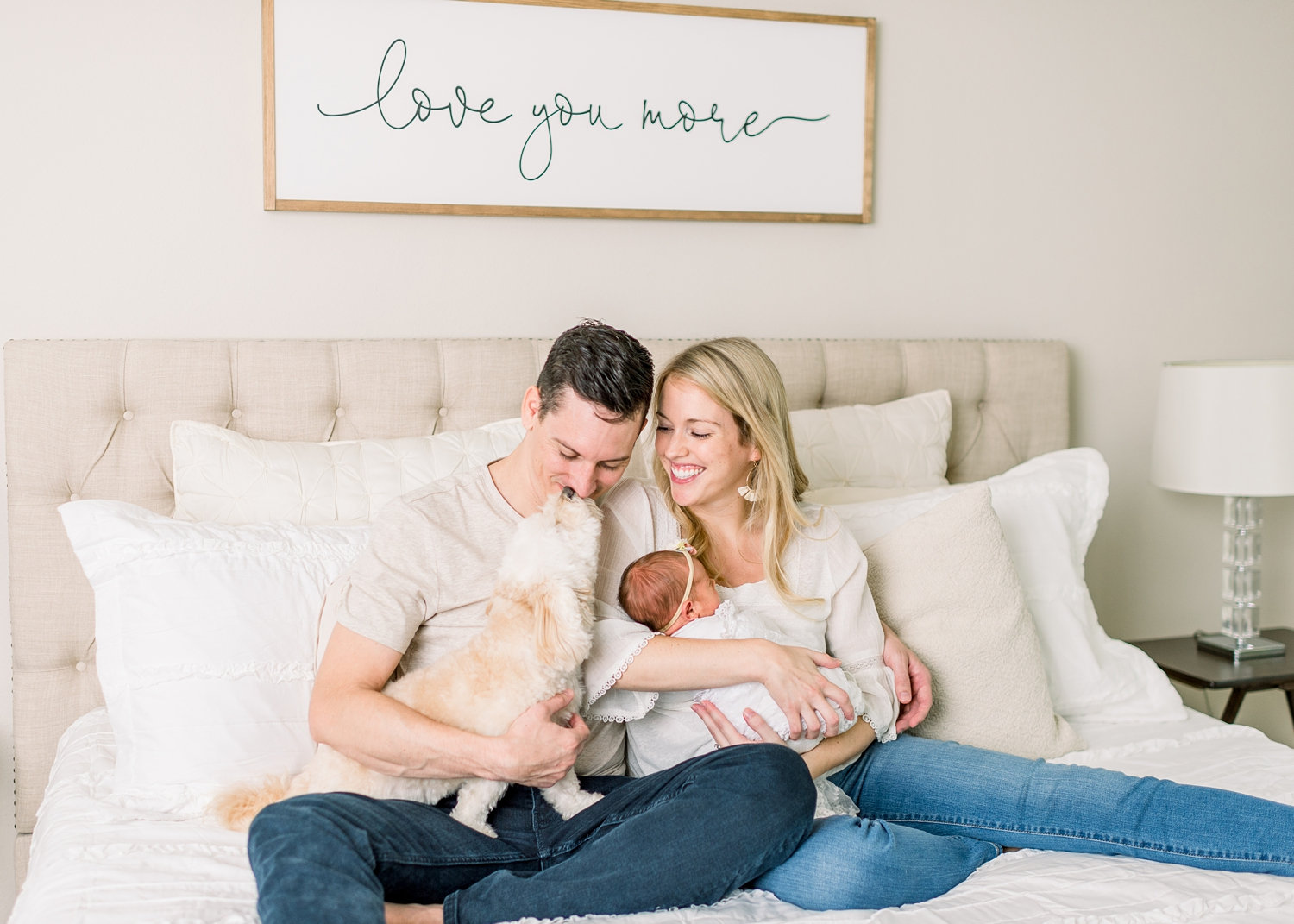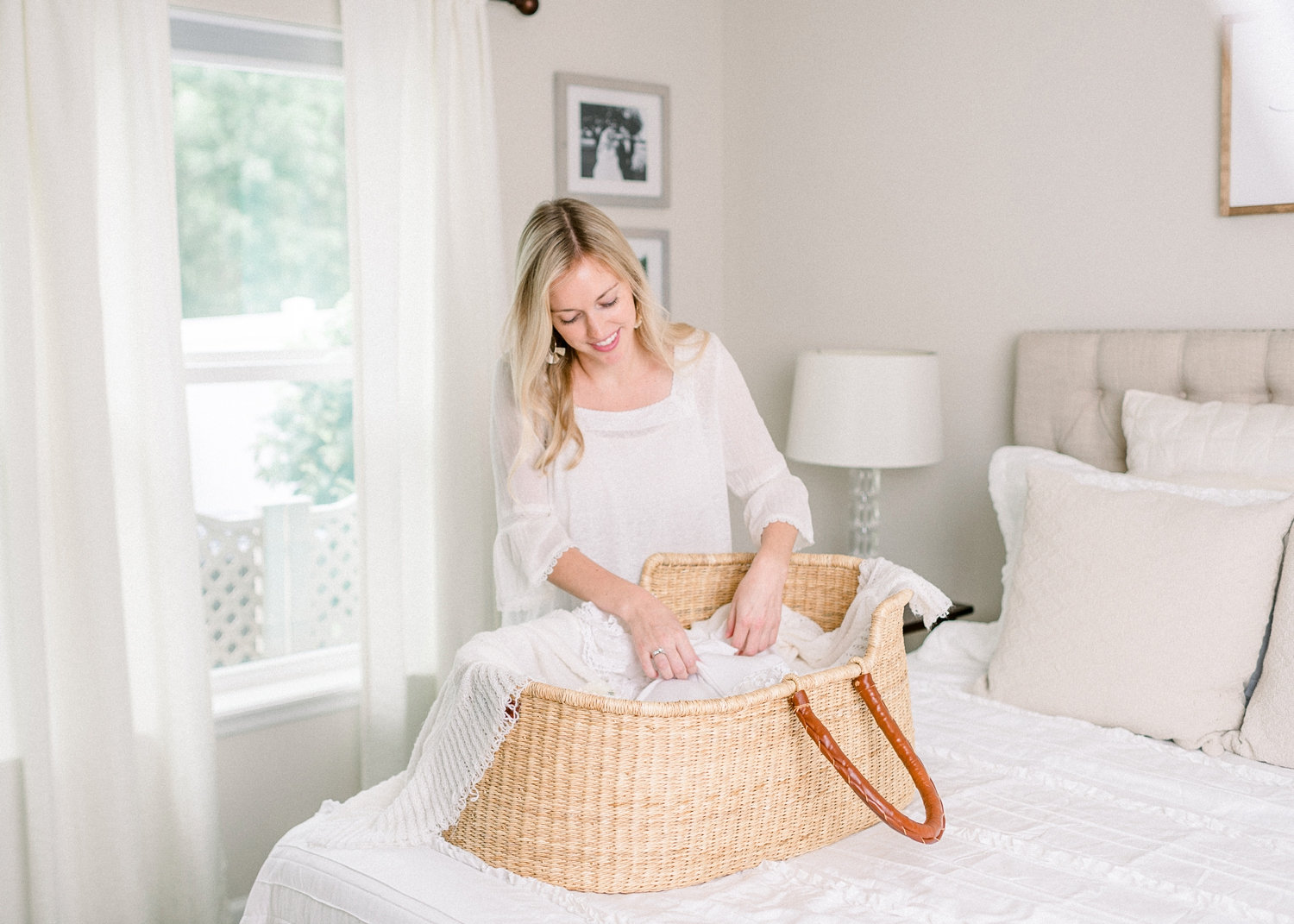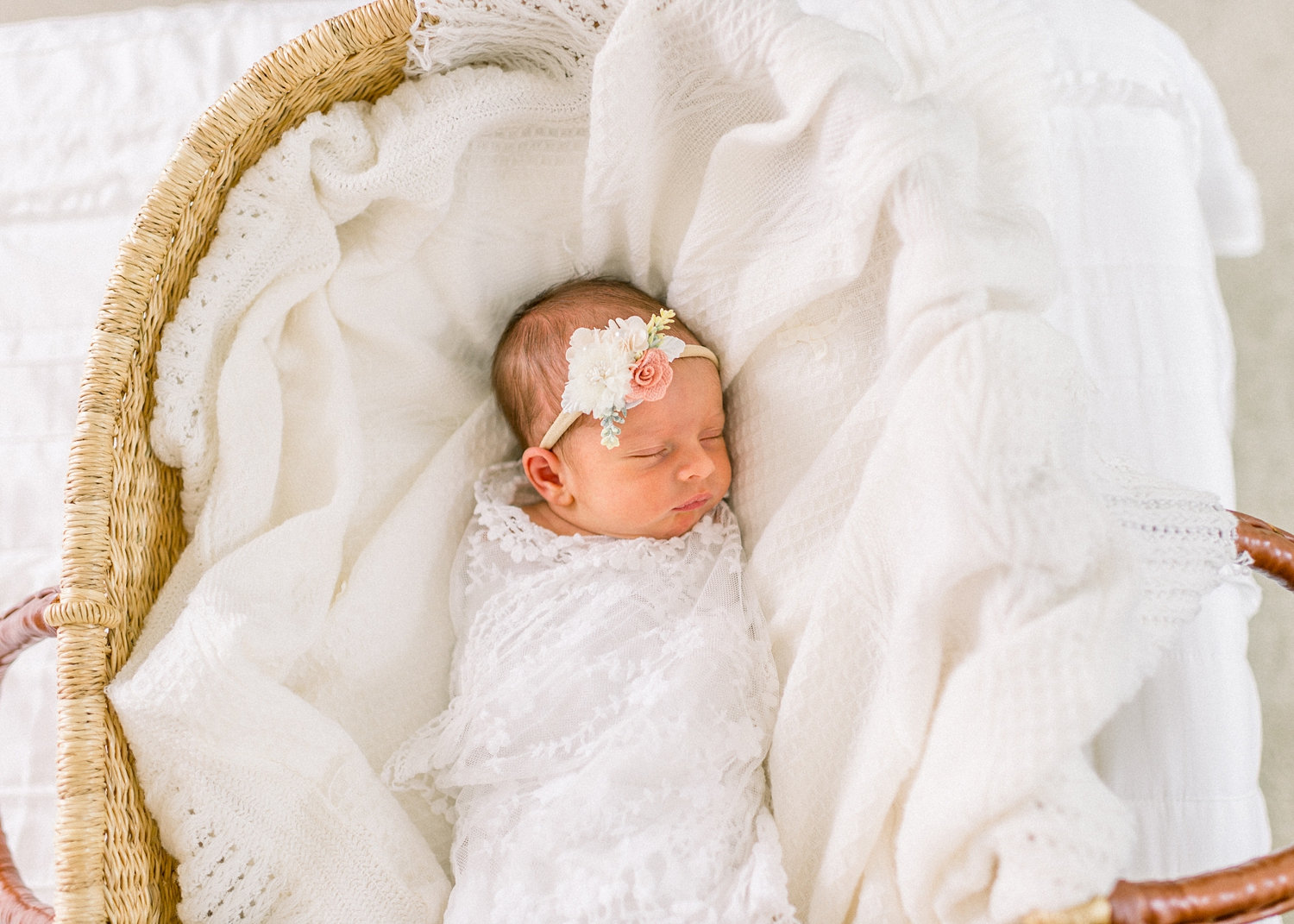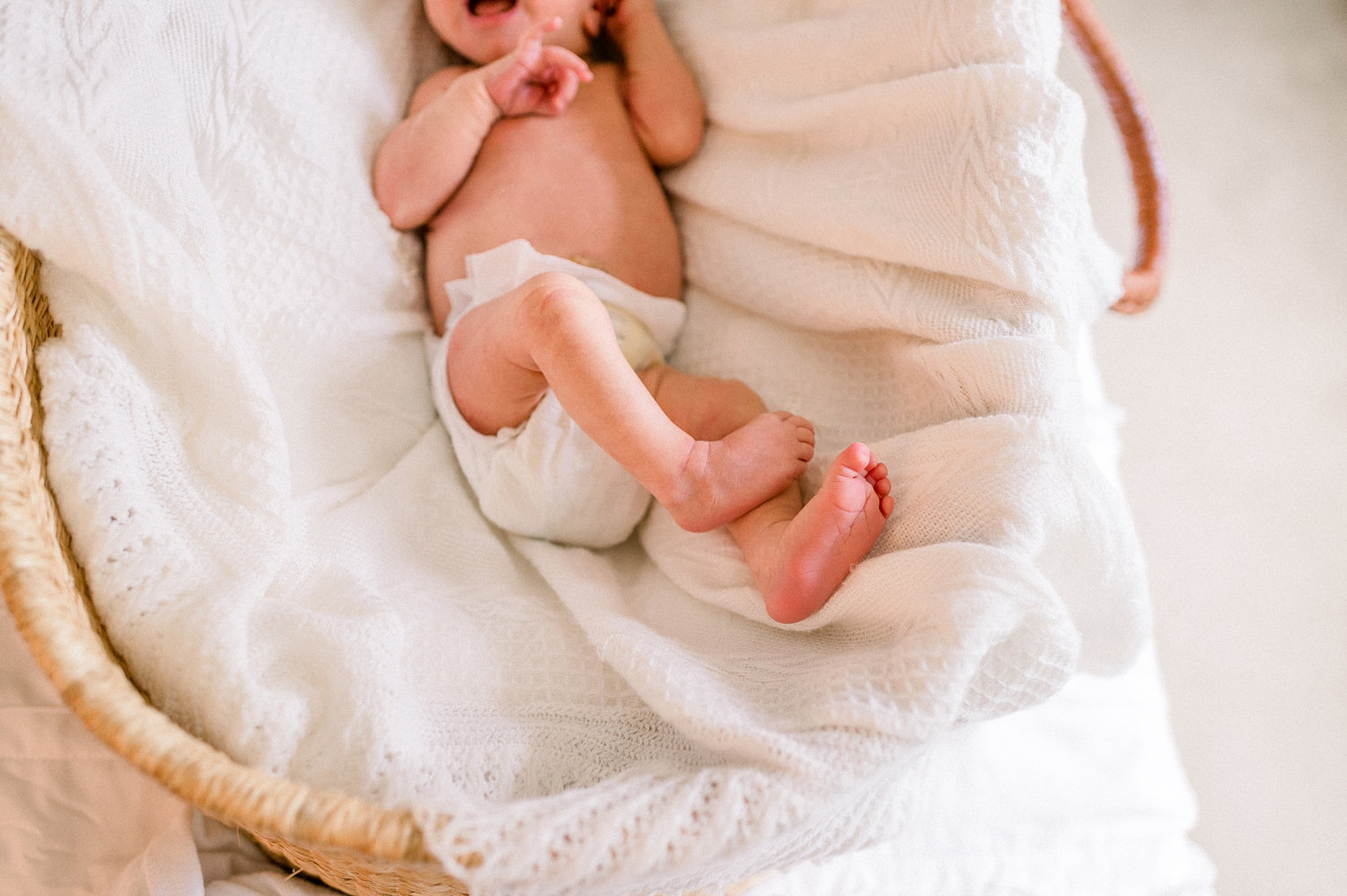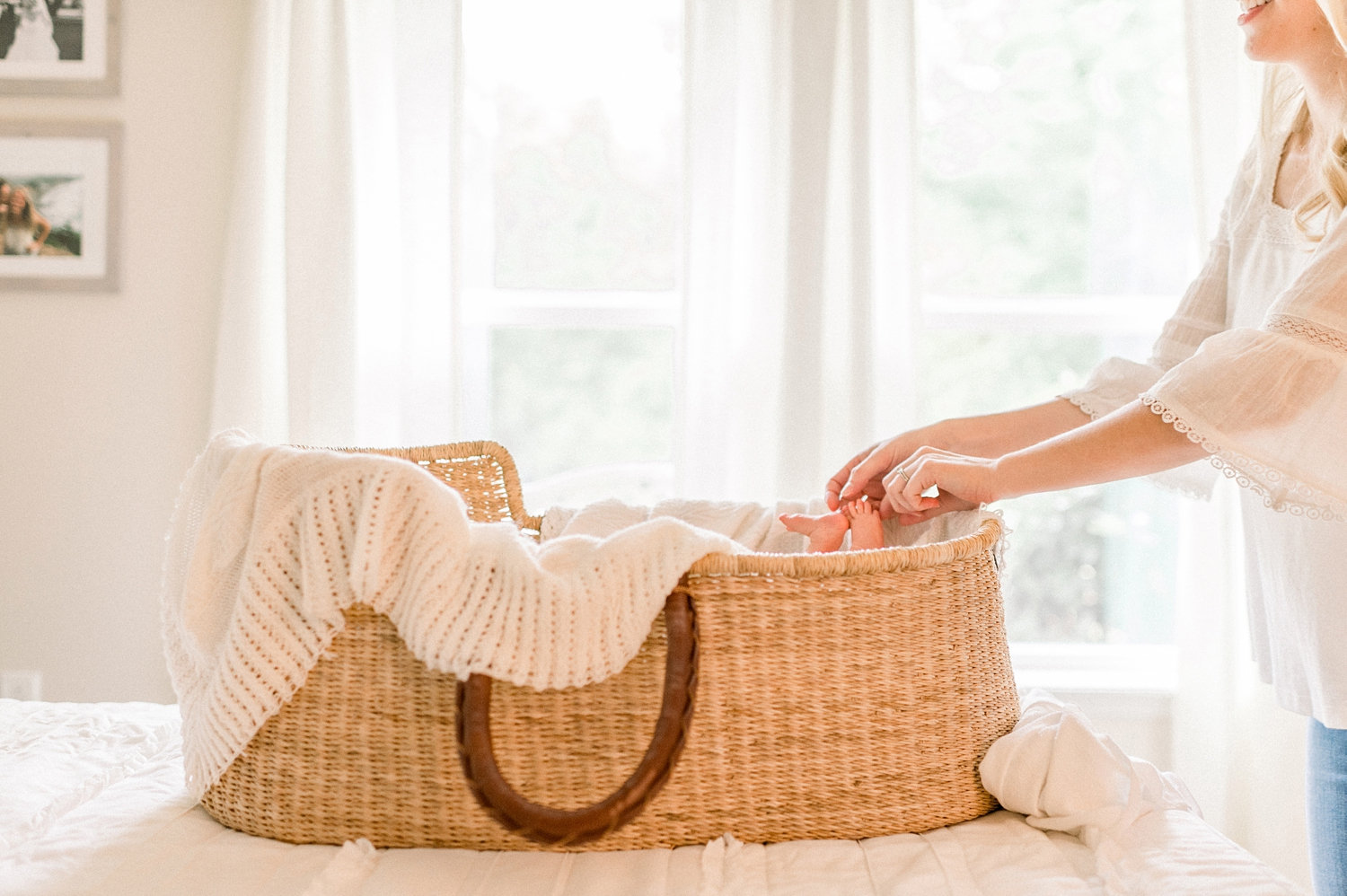 Mom used the Design Dua Bilia Bassinet and we photographed it for a little add-on to their session. Baby girl was absolutely perfect and I love the studio look of these images. I was able to recreate the natural, studio lighting with an off-camera flash, since it was raining that day and very dark in their home. This provided us with the perfect opportunity to capture this style of newborn phase, combining the more candid lifestyle-type portraits with gently posed photographs. Even though Madelyn is so tiny, she is already rocking her photoshoots!
This family will be able to enjoy these photos for years to come. Their neutral clothing gives the photos a classic, timeless look. I can already picture them all sitting together someday, looking through an album! 
This is one of my favorite in-home newborn sessions that I've photographed, and I am so happy I got to meet Madelyn!