Spending time at home is something I have truly enjoyed during the ongoing pandemic. One of the things I am now enjoying is photographing clients in their own lovely homes. And I LOVE this client's house! It is absolutely beautiful, and right on the river, too. The nursery, the master bedroom - it's all delightful. 
As a Baby Plan member and a longtime client, I've been working with this family for years now. Mom is such a sweet client, and I often joke that I wish I could clone her!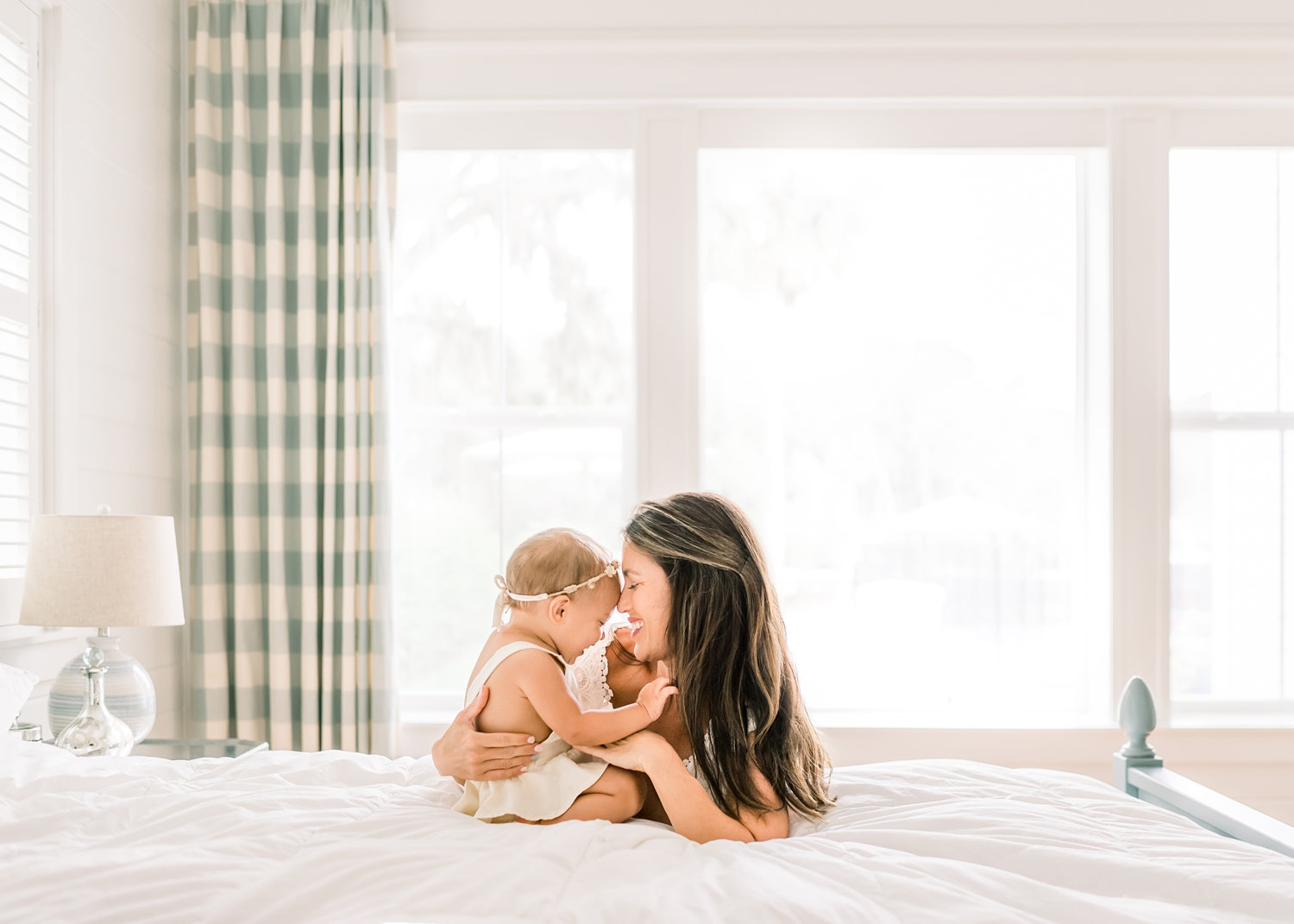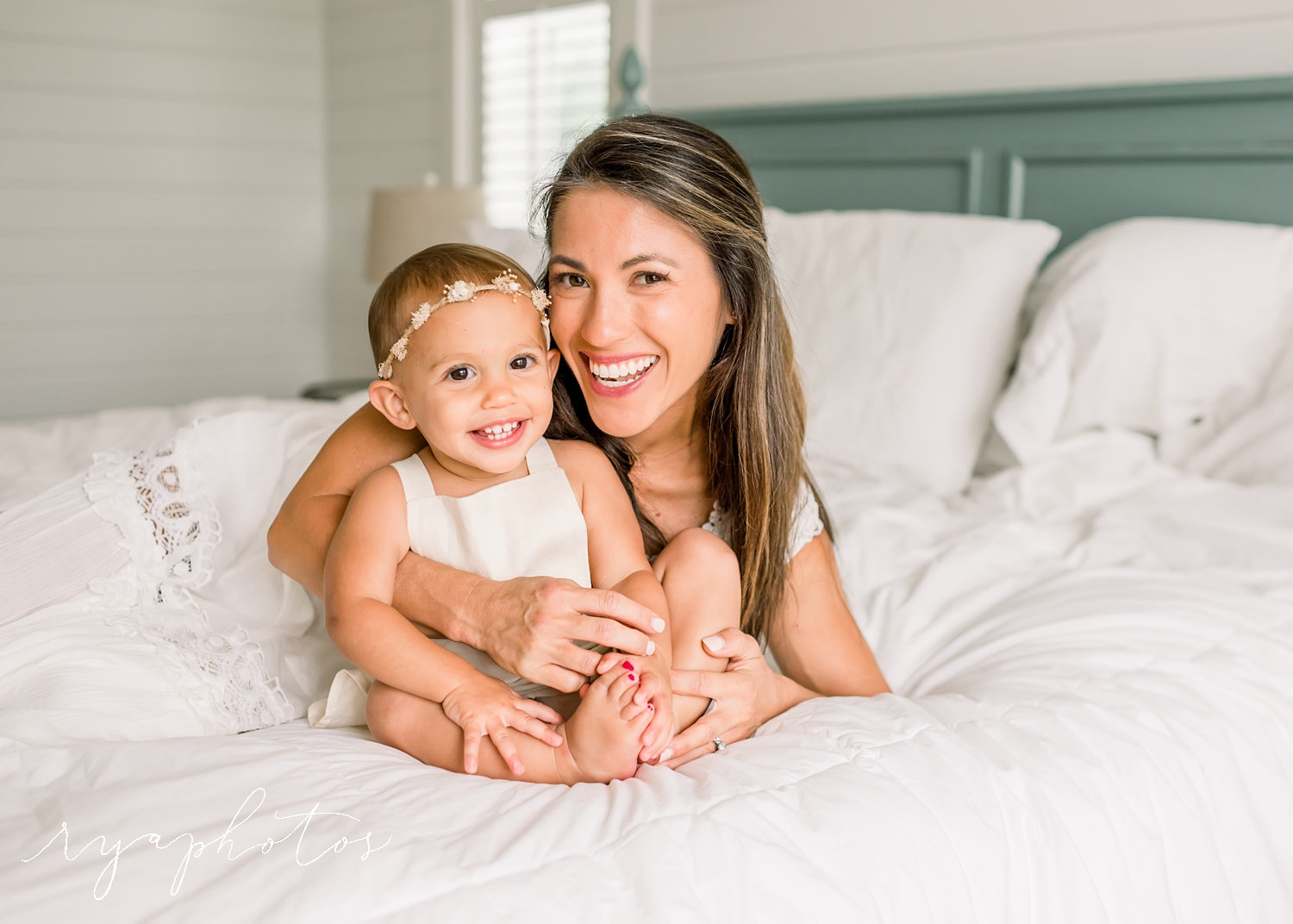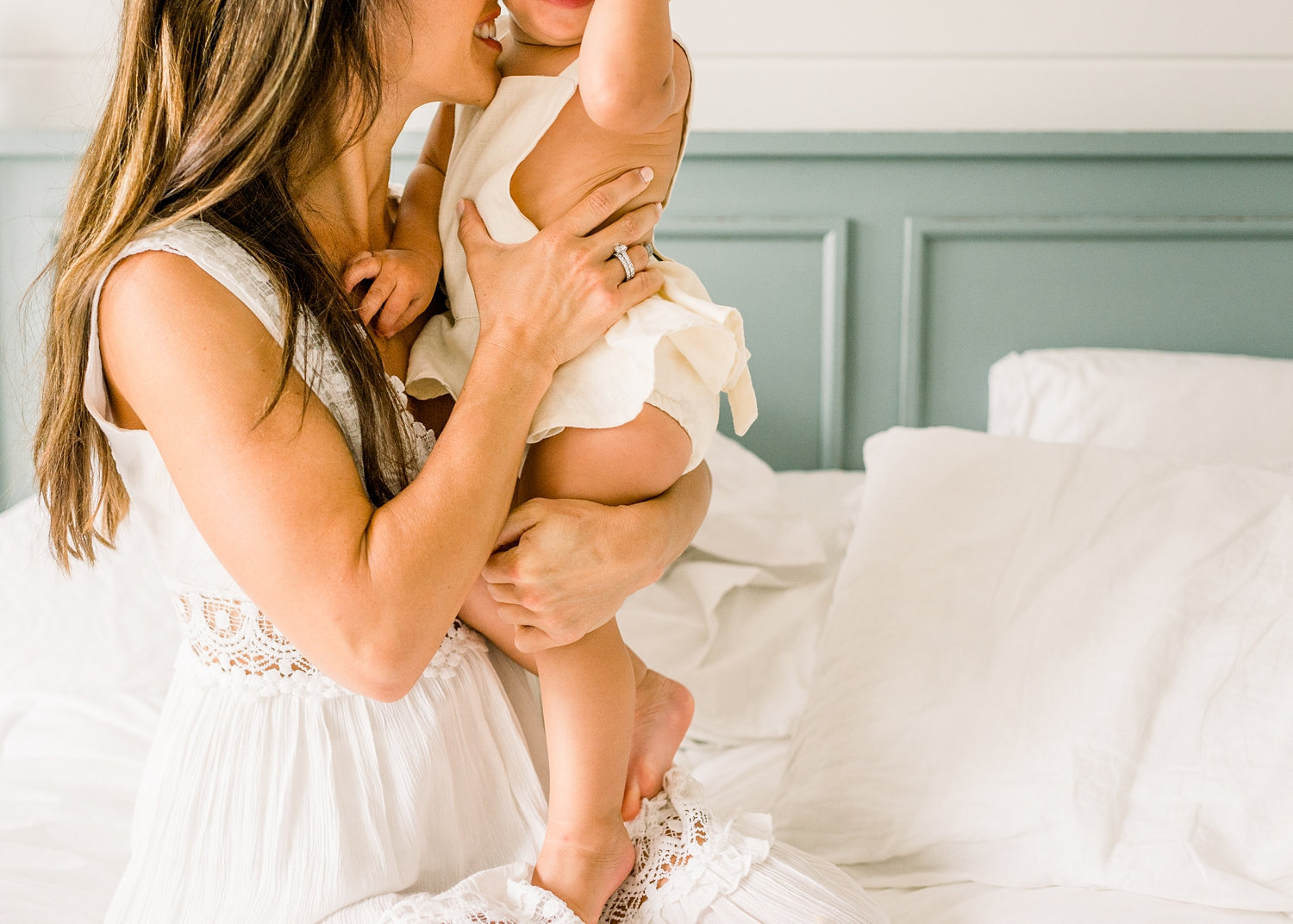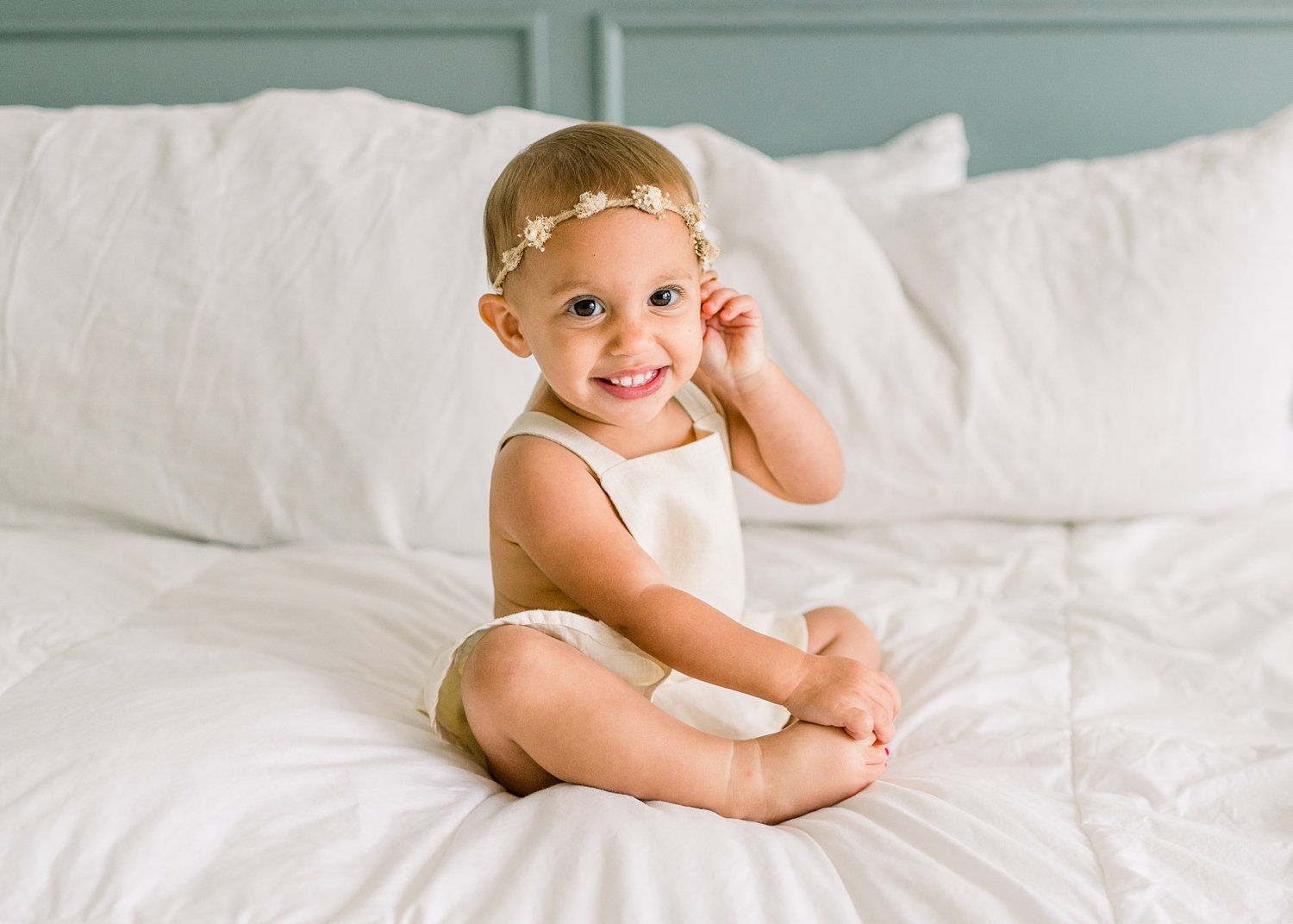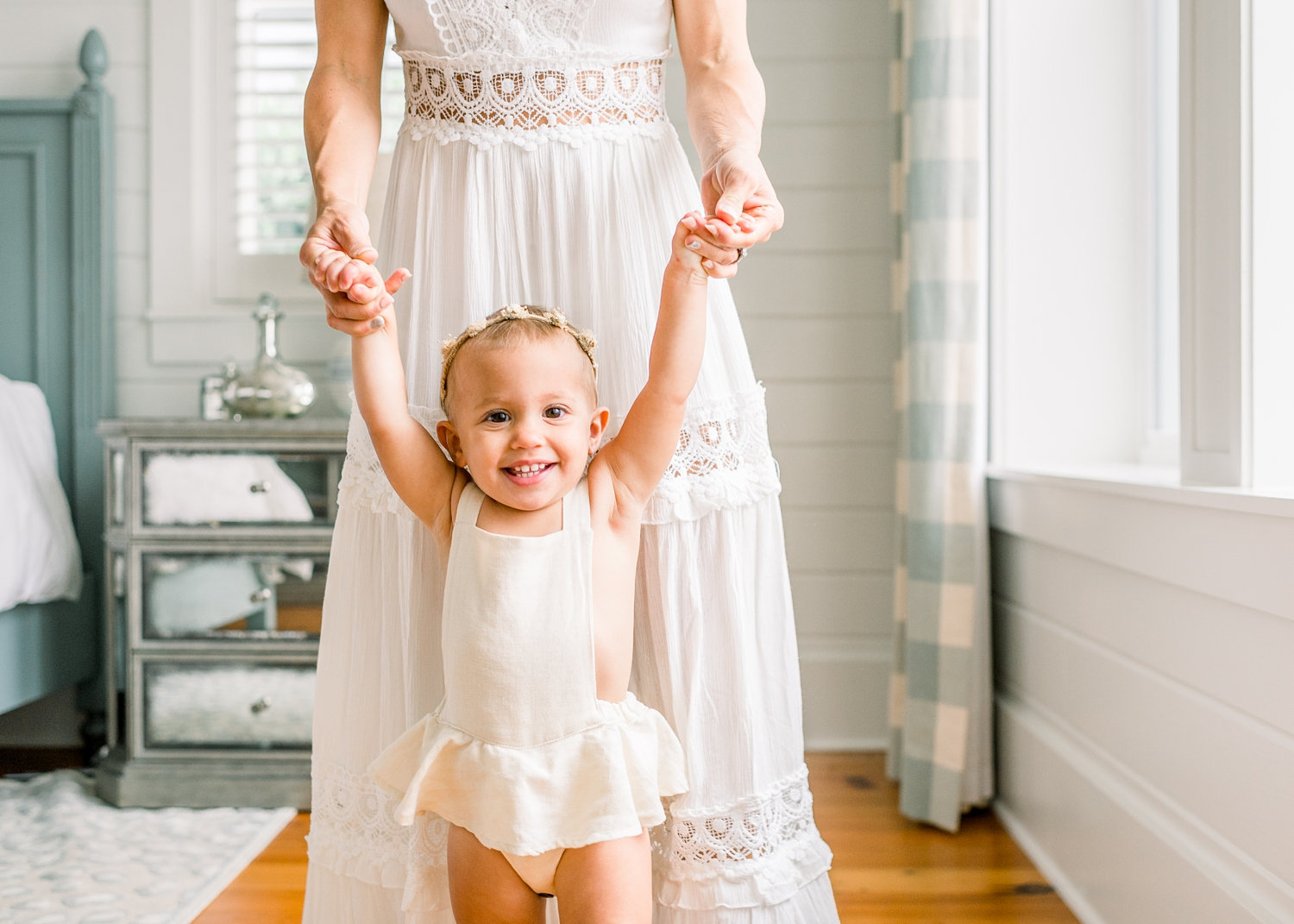 Motherhood sessions are my favorite sessions. We had to postpone this session because of the novel coronavirus so baby was 15 months (rather than 12) but it didn't matter at all ... she is such a darling baby! 
Baby Caroline is wearing a handmade, linen romper from Shop James, James Vincent Design Co., one of my favorite local shops to shop for high quality, heirloom baby clothing. Everything is hand cut and sewn in the U.S.A. with a lifetime guarantee. Their pieces are so classic, and incredibly made. 
I adore the simplicity of this session (and my client's master bedroom!). It is just perfect! And that simple white bedding. So lovely.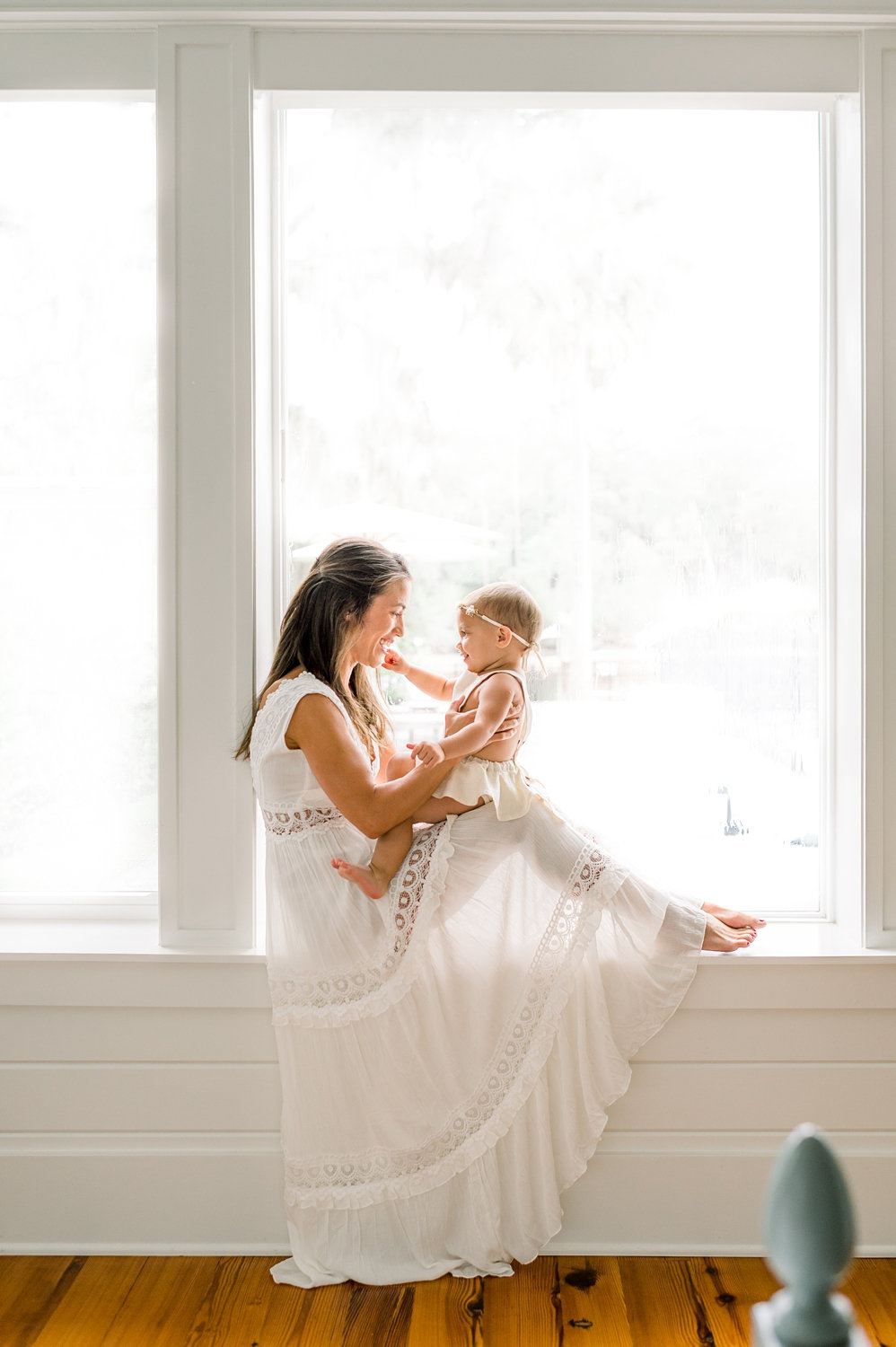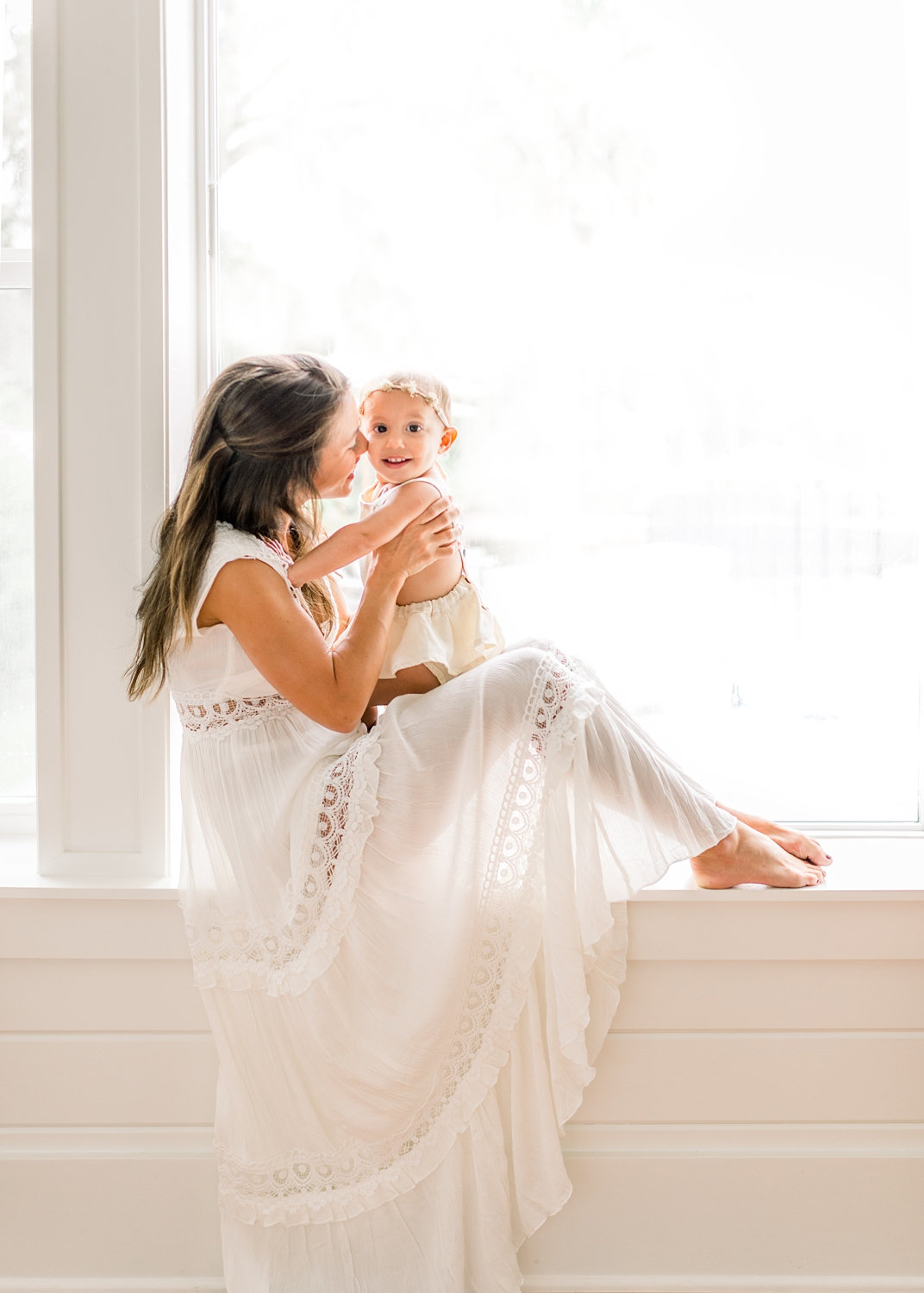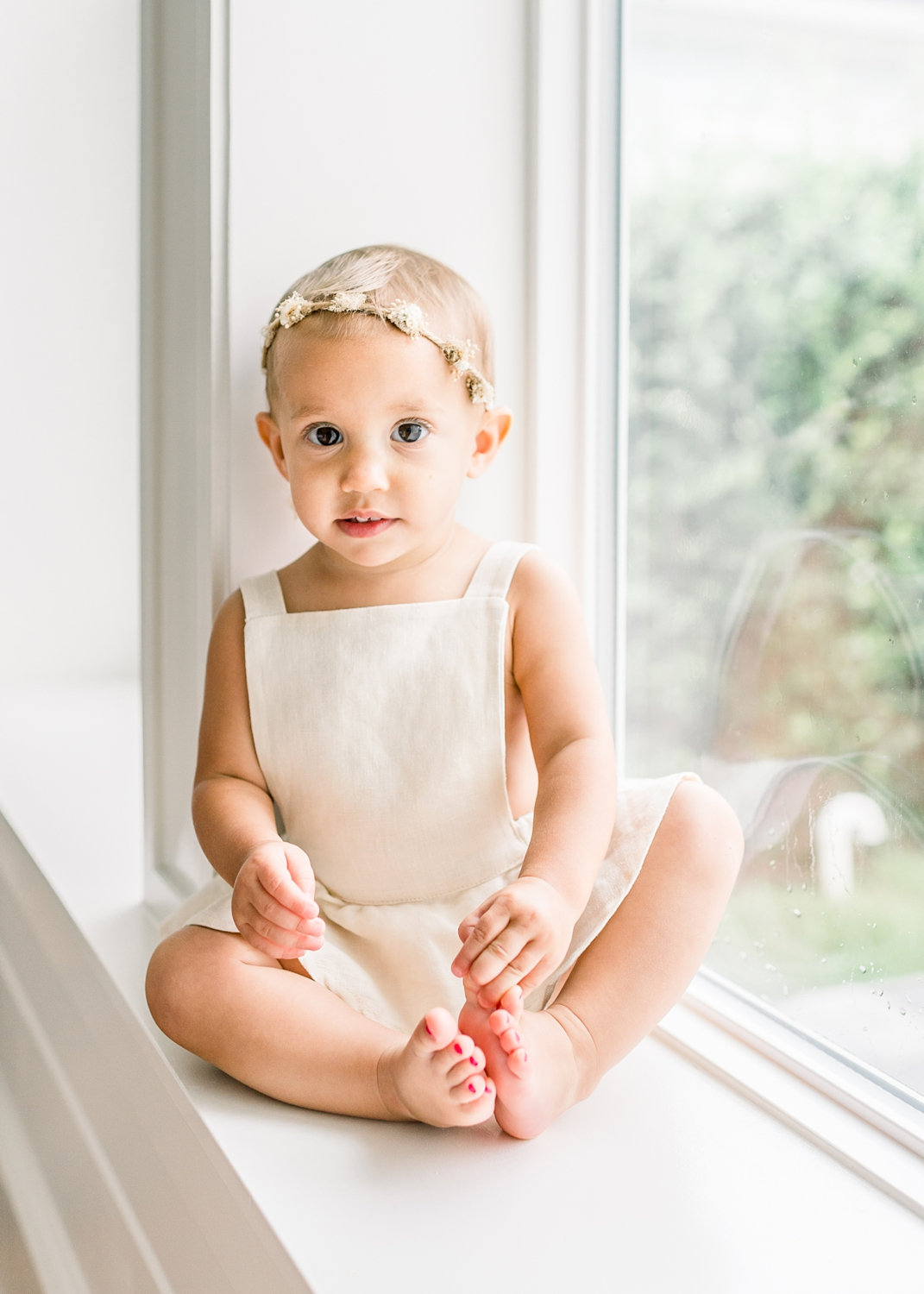 Hundreds of stars in the pretty sky,
Hundreds of shells on the shore together,
Hundreds of birds that go singing by,
Hundreds of lambs in the sunny weather.
Hundreds of dewdrops to greet the dawn,
Hundreds of bees in the purple clover,
Hundreds of butterflies on the lawn,
But only one mother the wide world over.
Only One Mother, attributed to George Cooper