The re-opening of Disney World is just under a week away! Can you believe it's already here?! Obviously things are going to look a little different this summer, but I have some pre-social distancing inspiration for you! Magic Kingdom at its best ... a family loving life, and lucky me got to photograph them there! 
Keep scrolling to see how we made this Magic Session special, and all the pretty photos. You can also book your own future Magic Session at the very end of the post!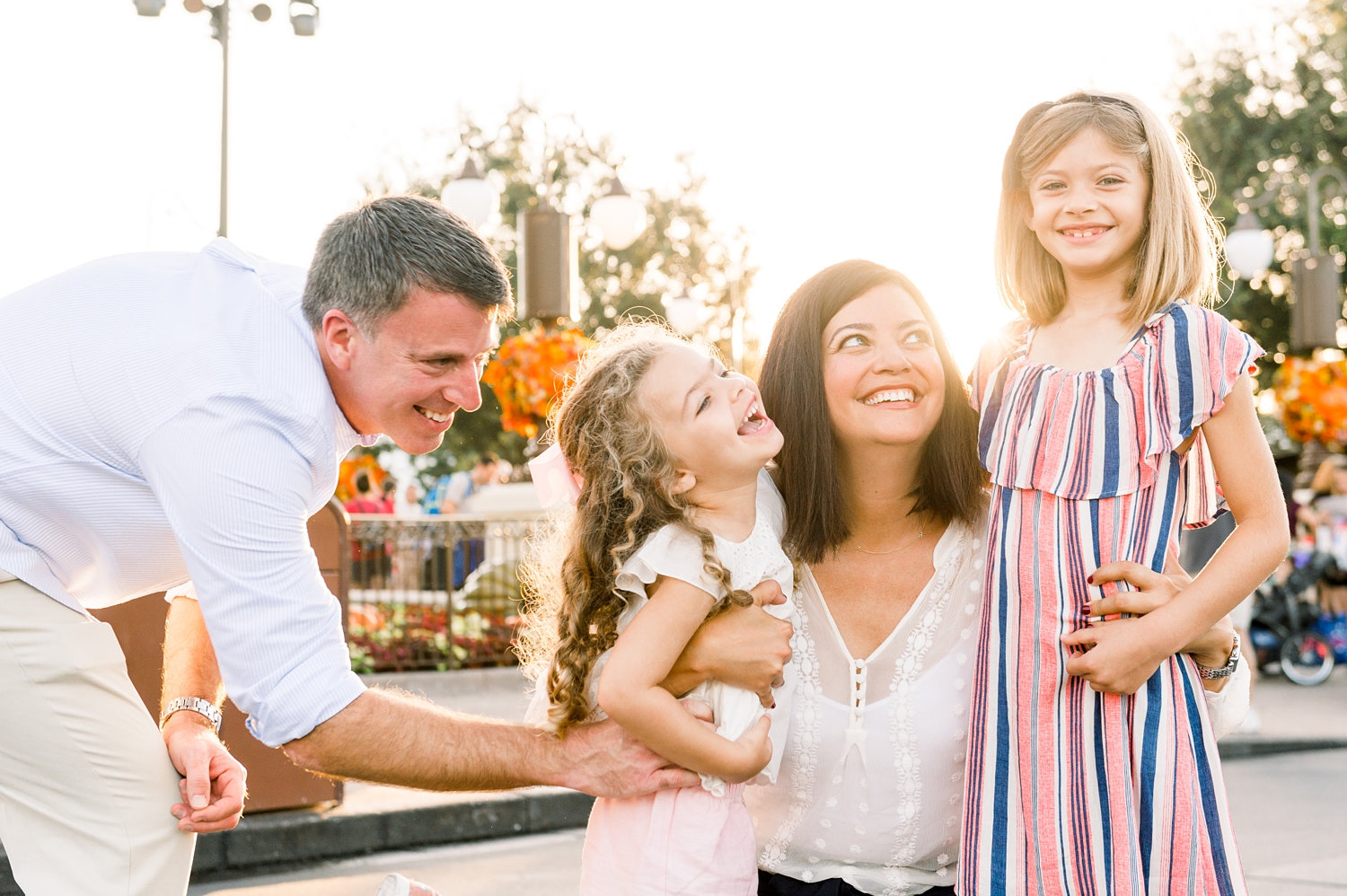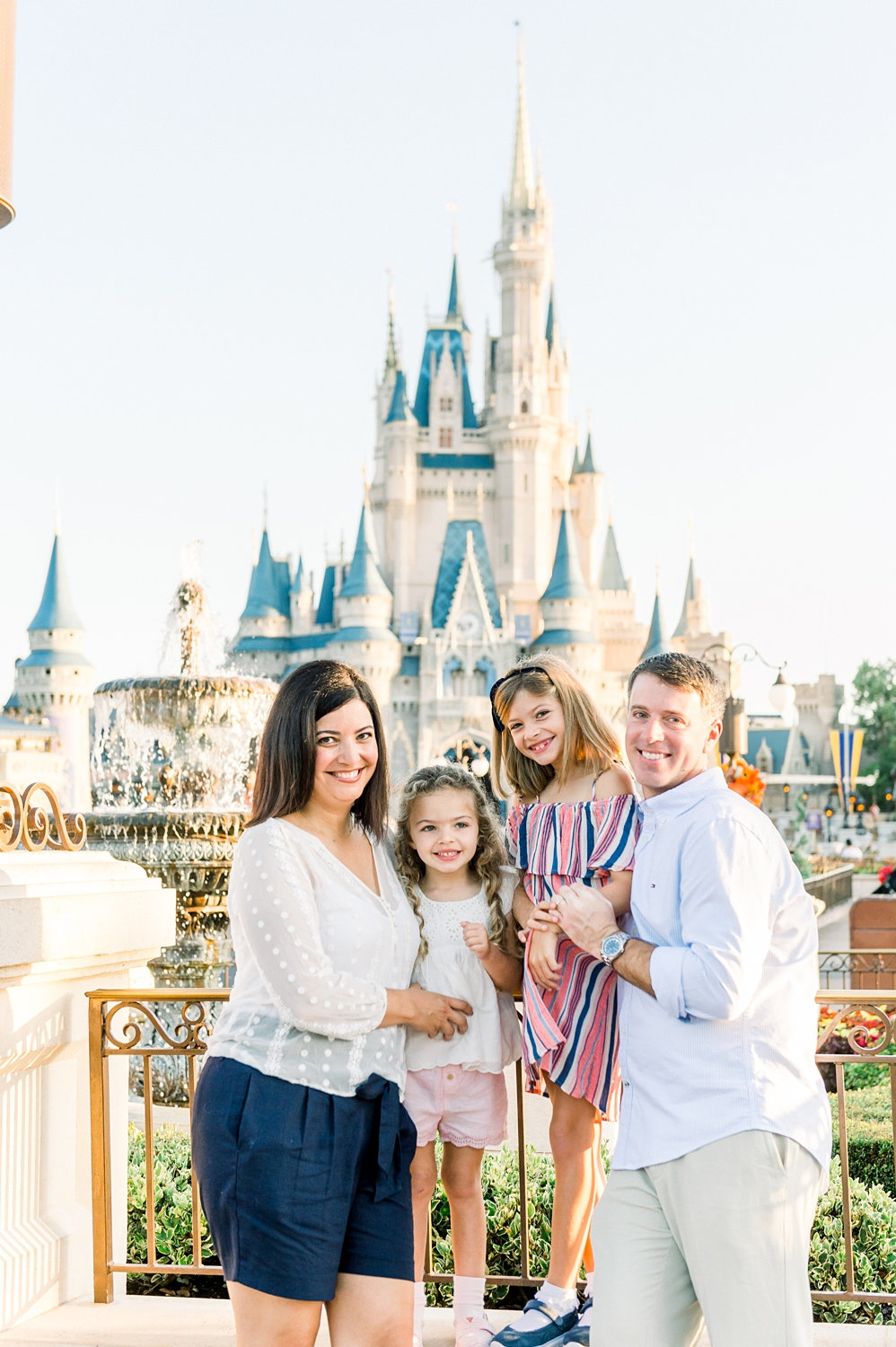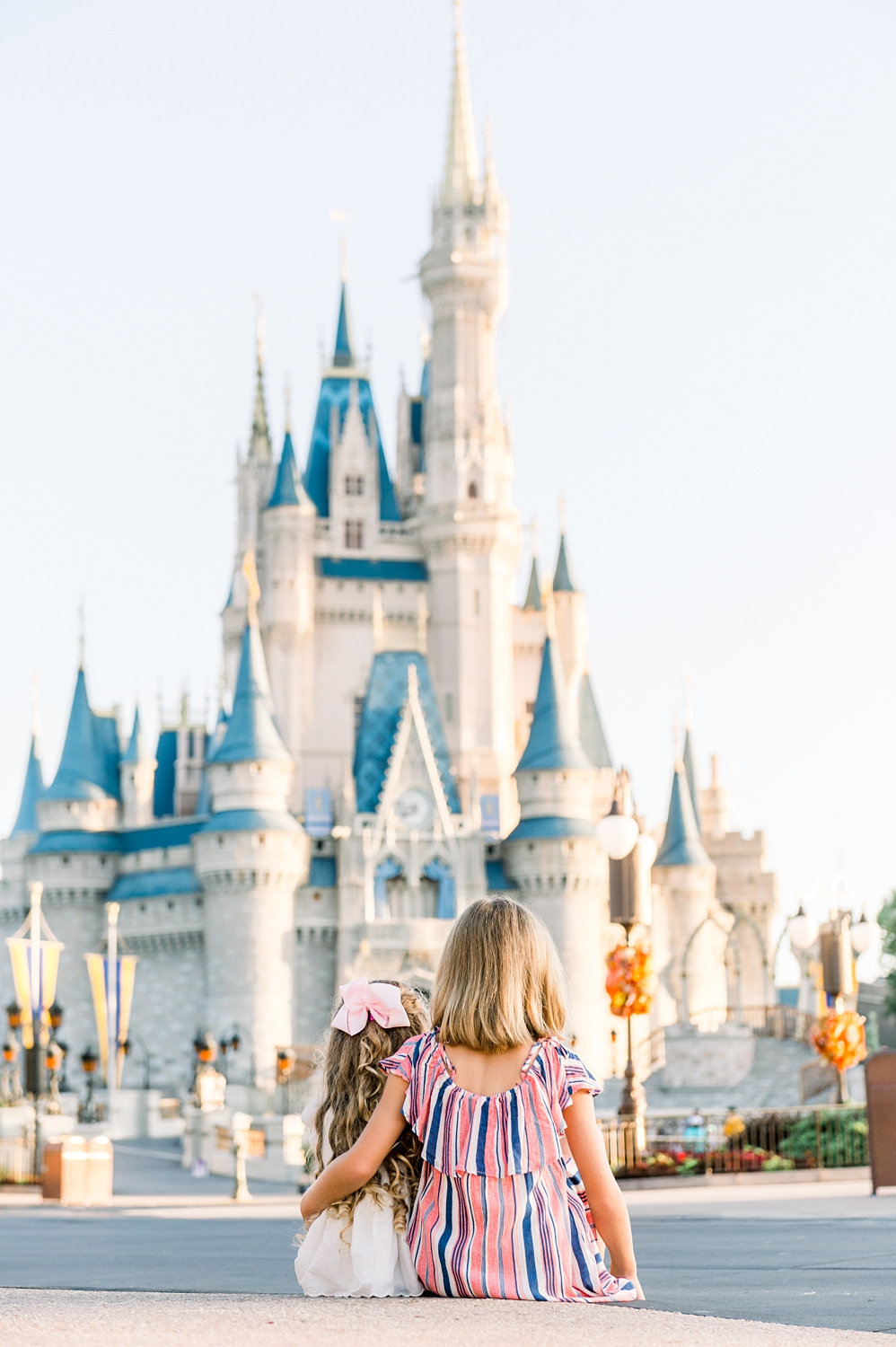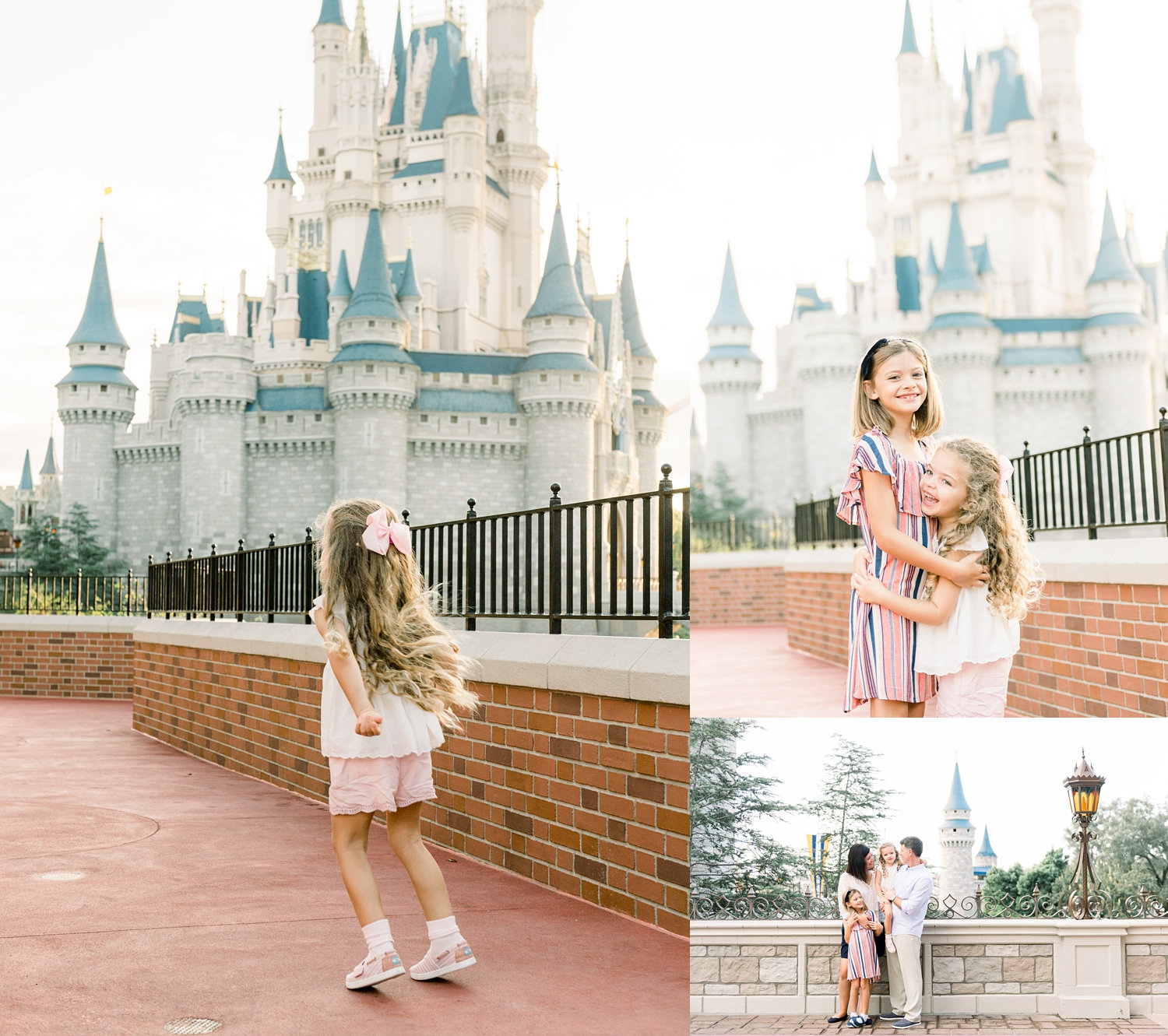 It all starts with a longtime client! Or, in this case, a client I've known since college! I actually went to school with dad's sister. They are very loyal, sweet clients, and they are so dear to me!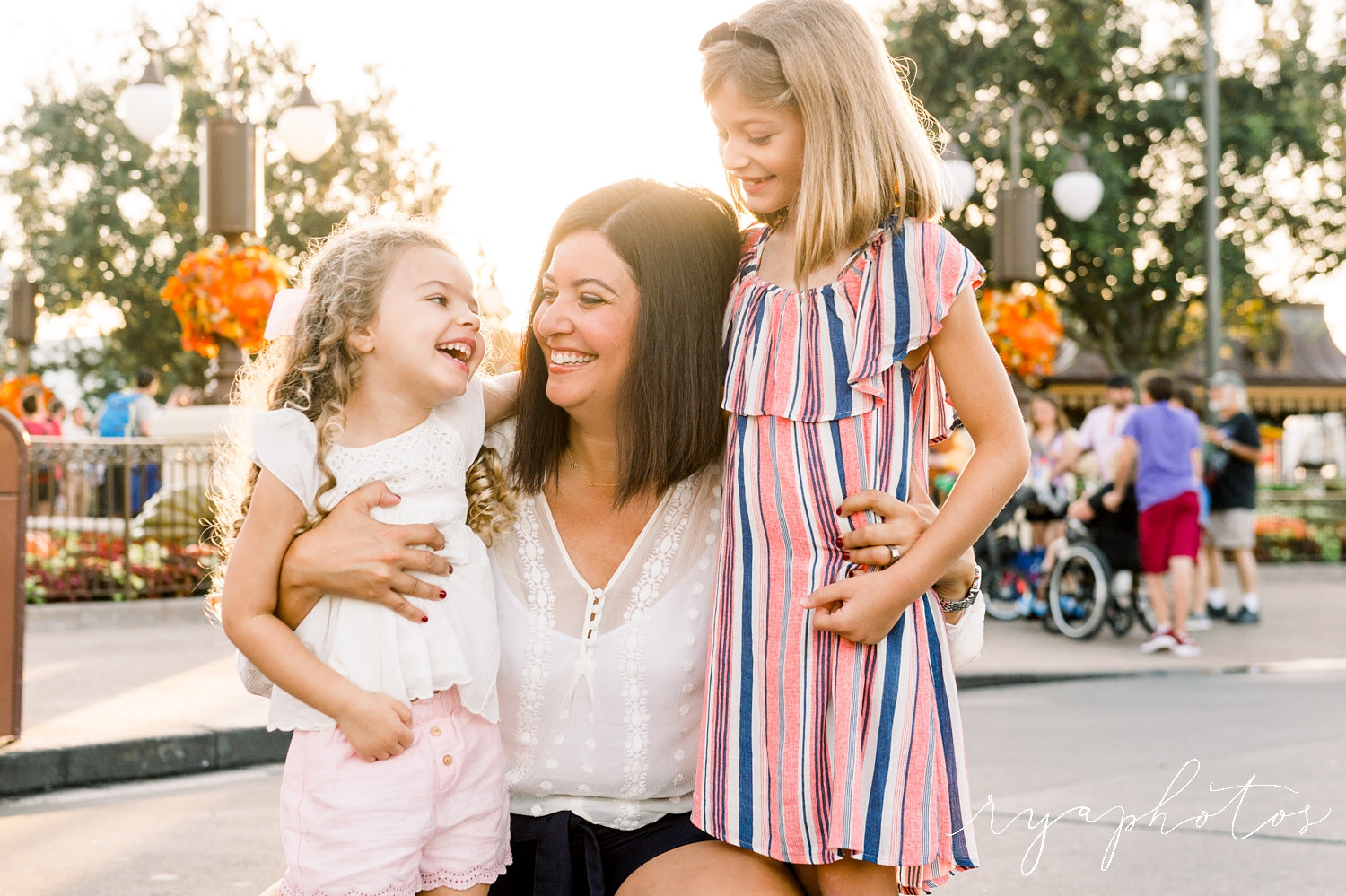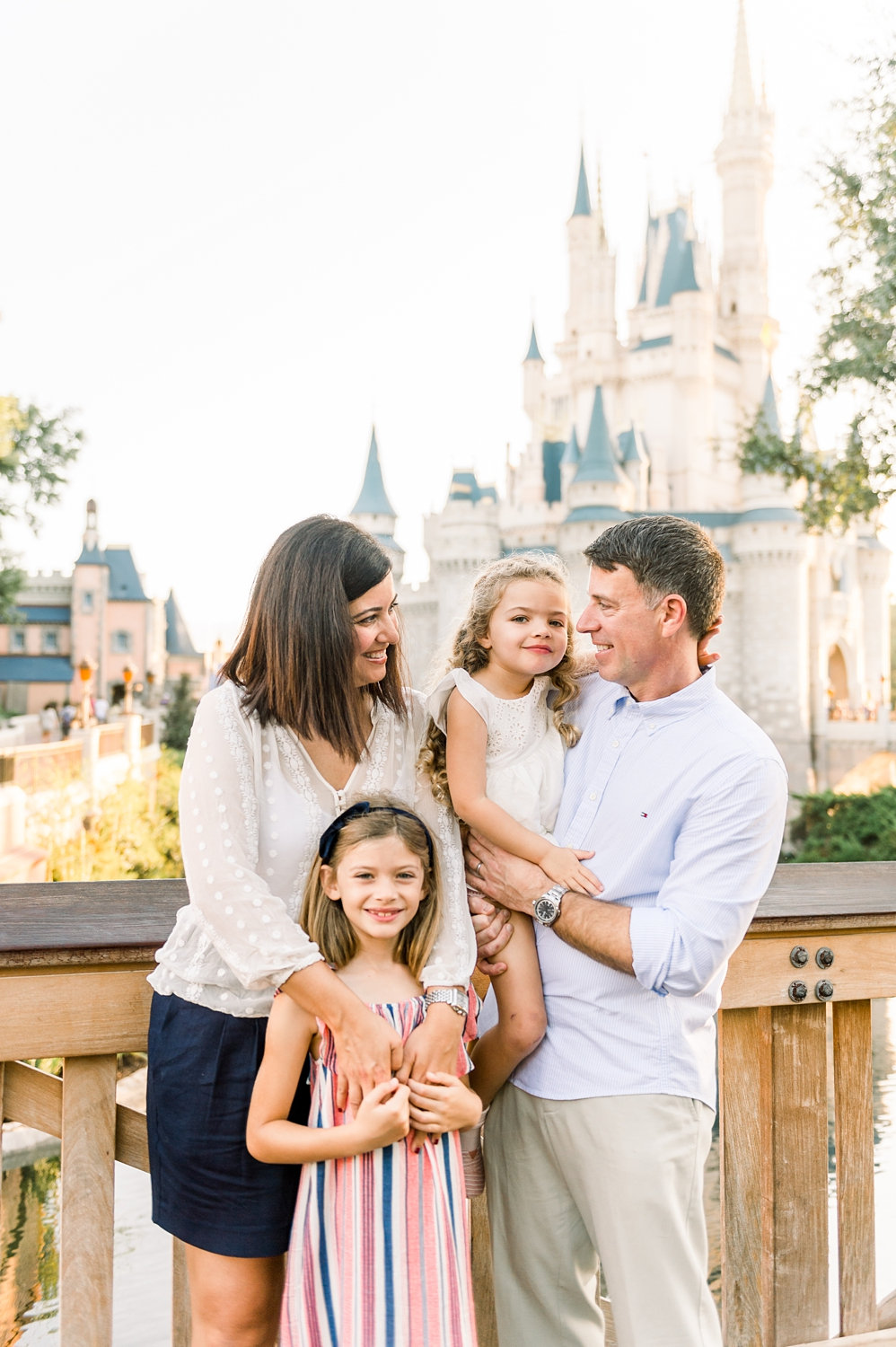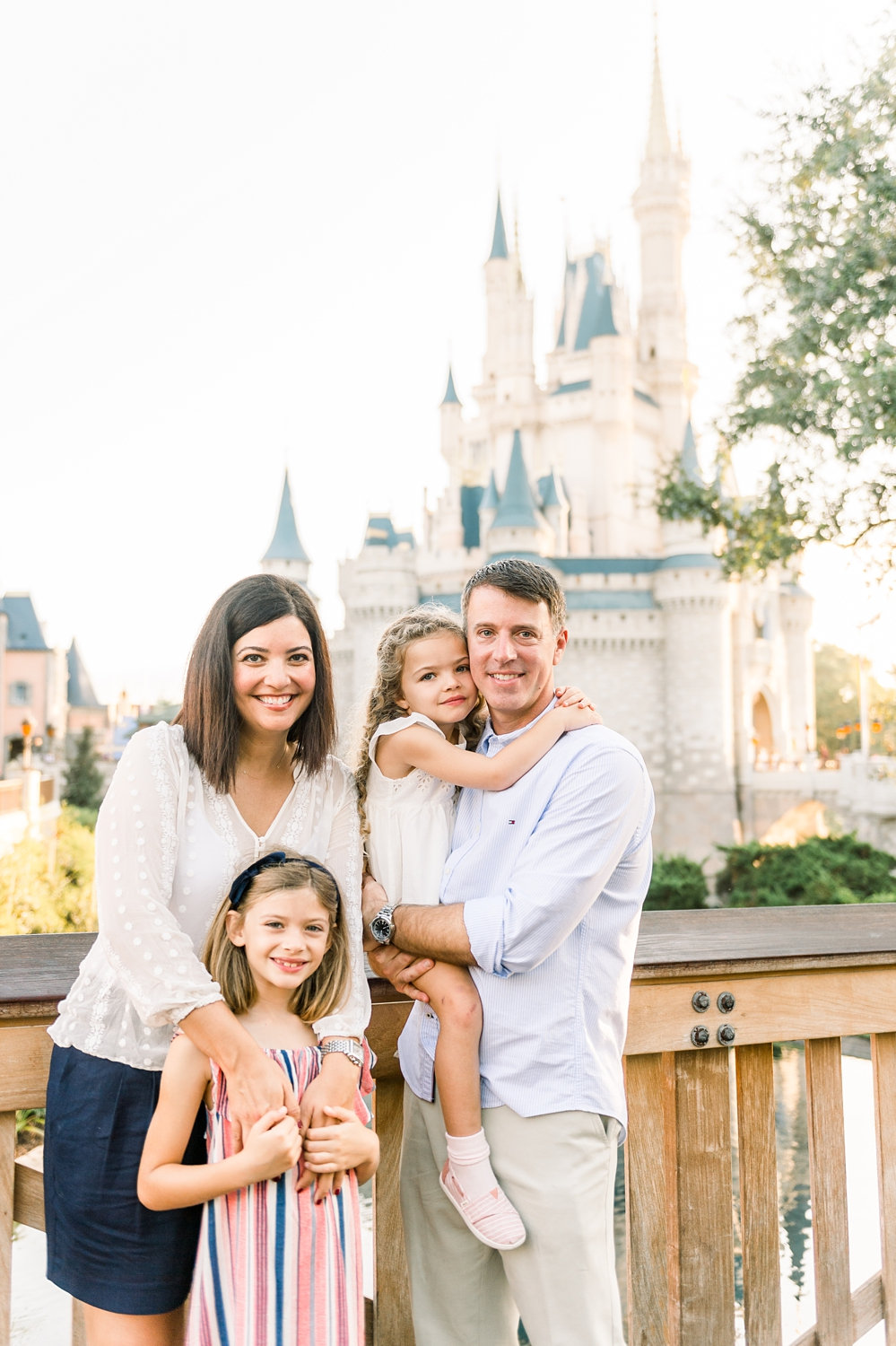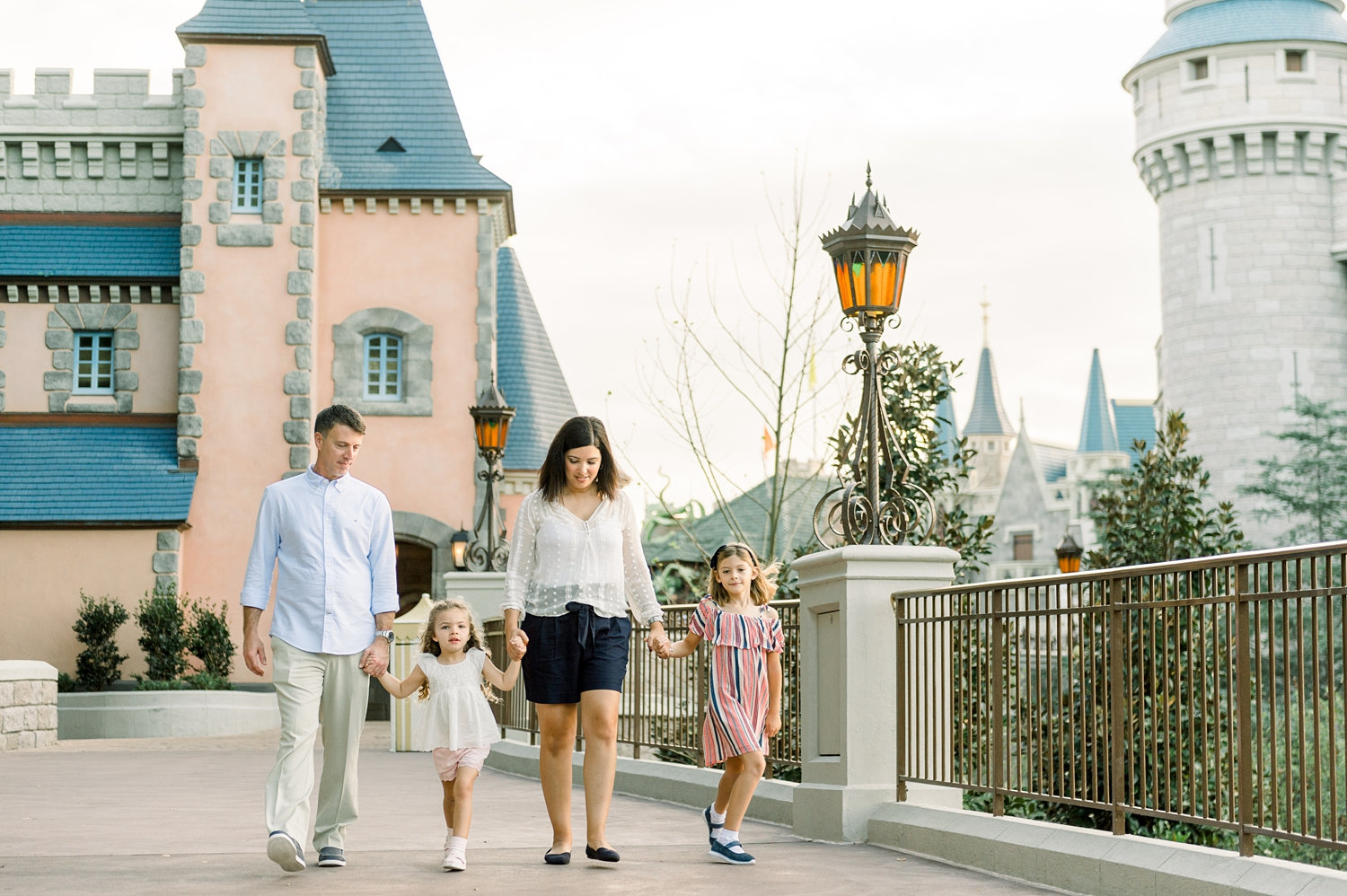 These clients have been with me since a newborn session way back when. They moved, but also booked me for a Magic Session last fall. Everything is better at Magic Kingdom, in my opinion - especially when you have clients like these clients who go all out!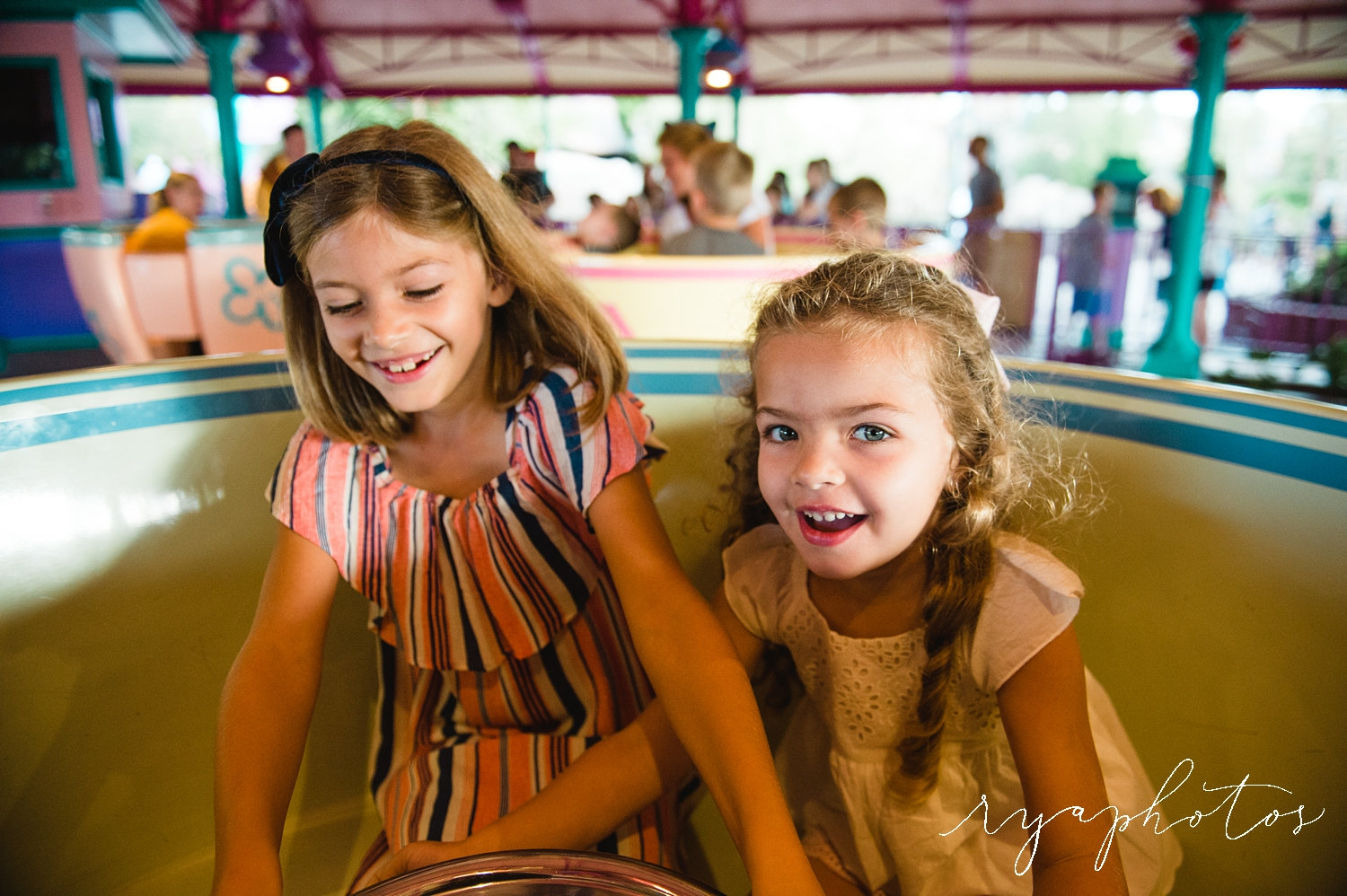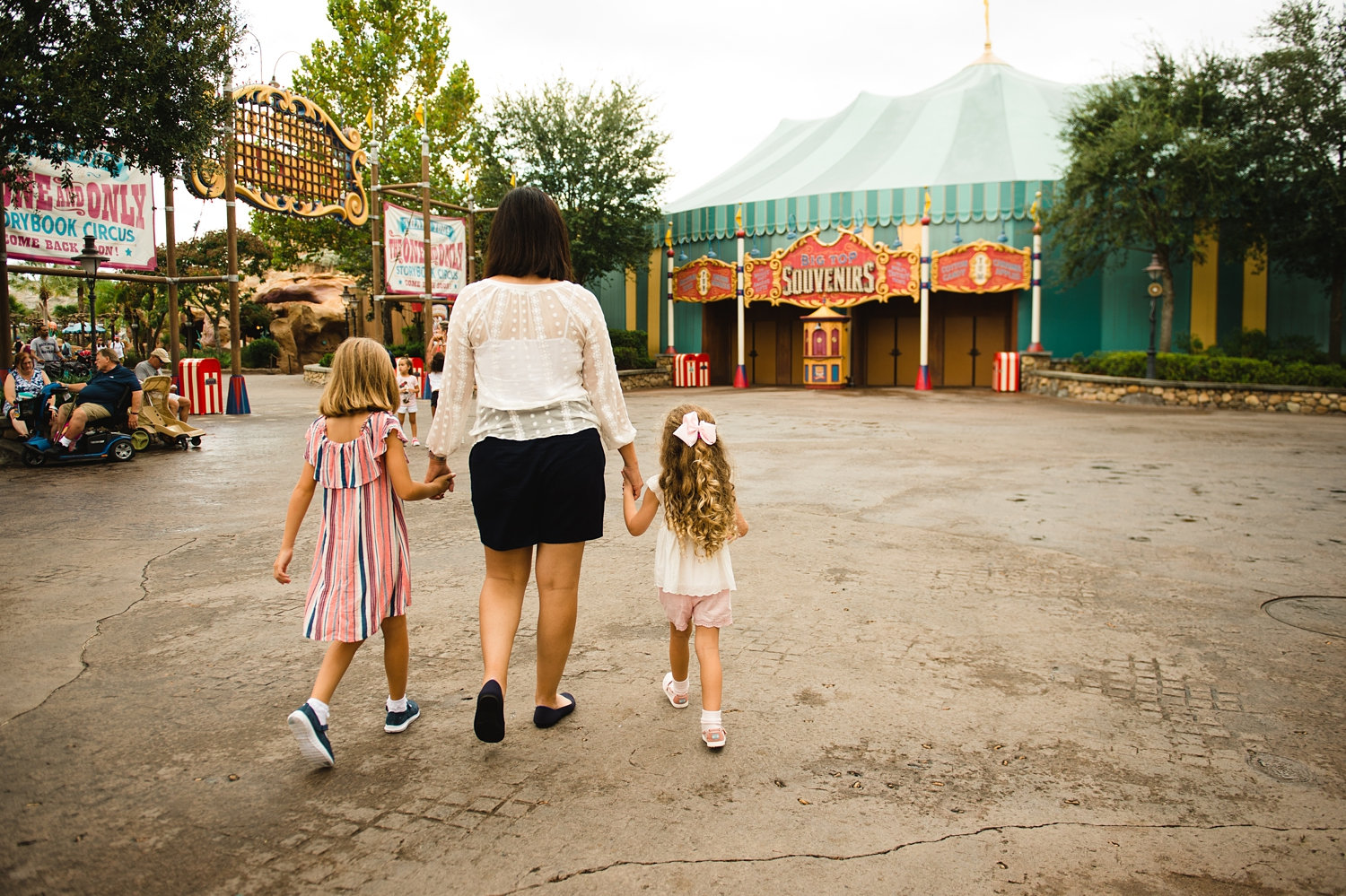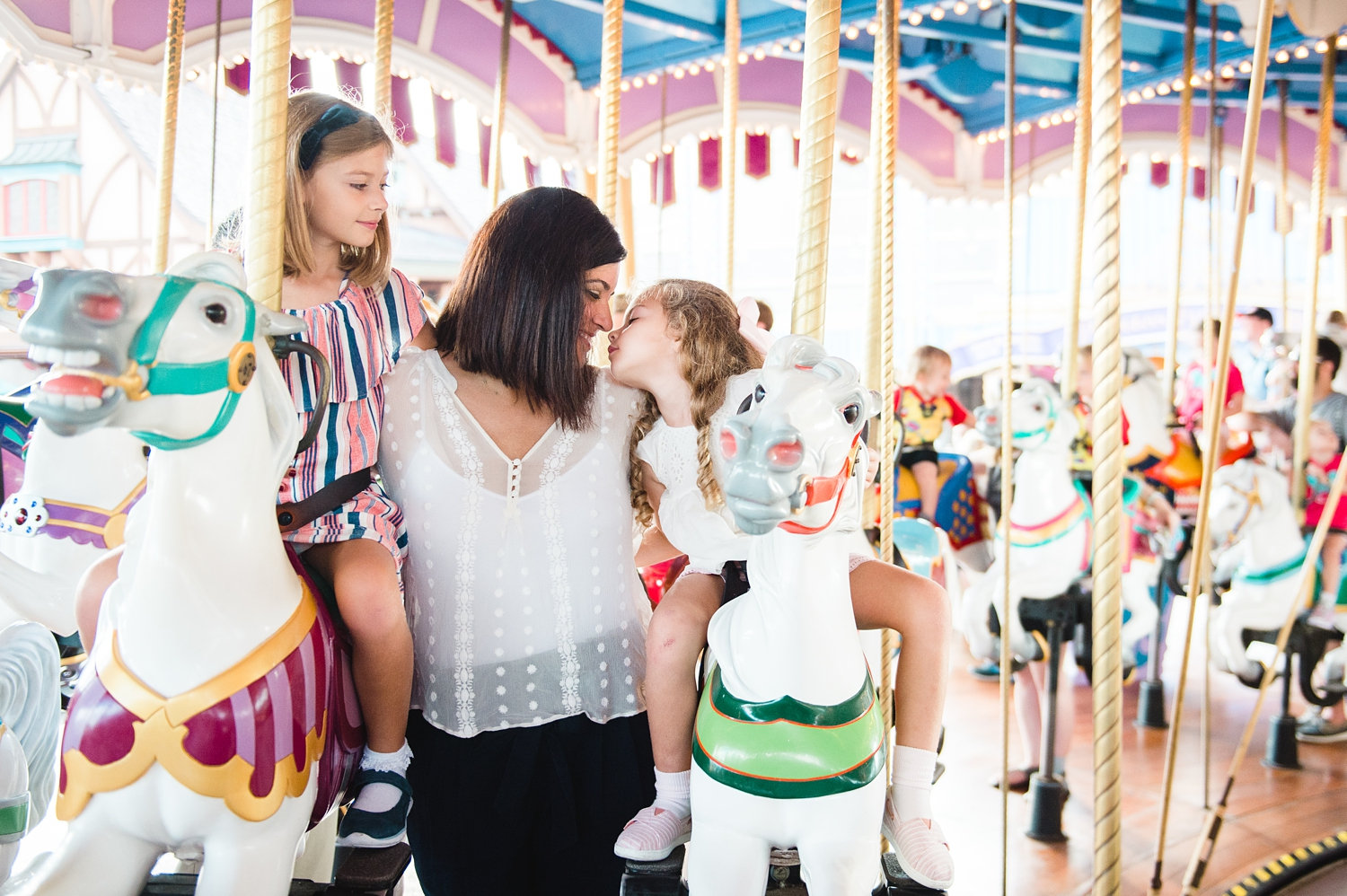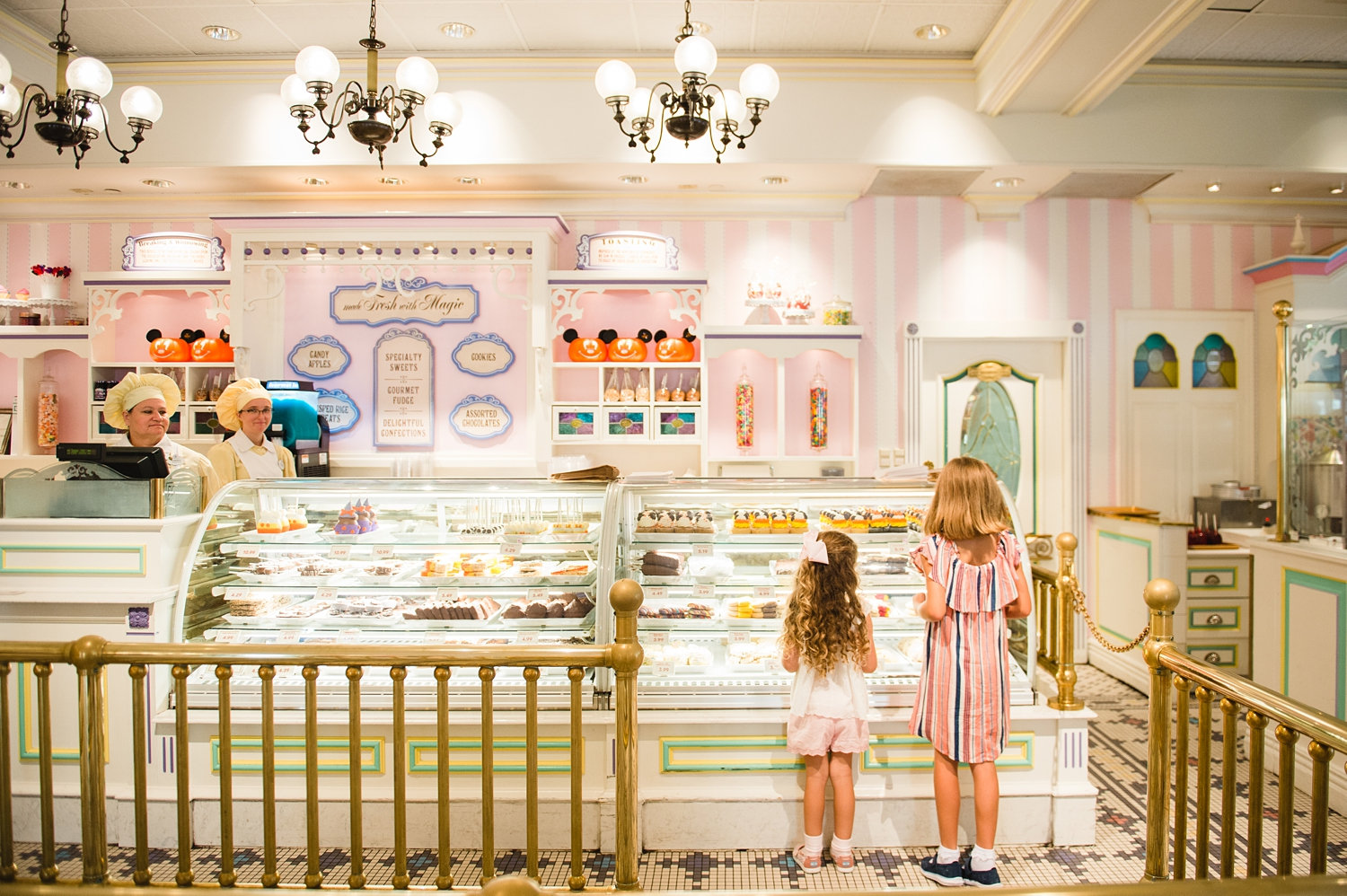 I loved mom's clothing selections - they perfectly complemented the Magic Kingdom setting and vis versa! Everyone looked so amazing in front of Cinderella Castle and in Main Street Confectionery. My favorite part of this session? Our stop in the iconic sweet shop, which is my favorite place for Magic Kingdom photos. We also rode a couple of classic, sparkling, Magic Kingdom rides during our morning together!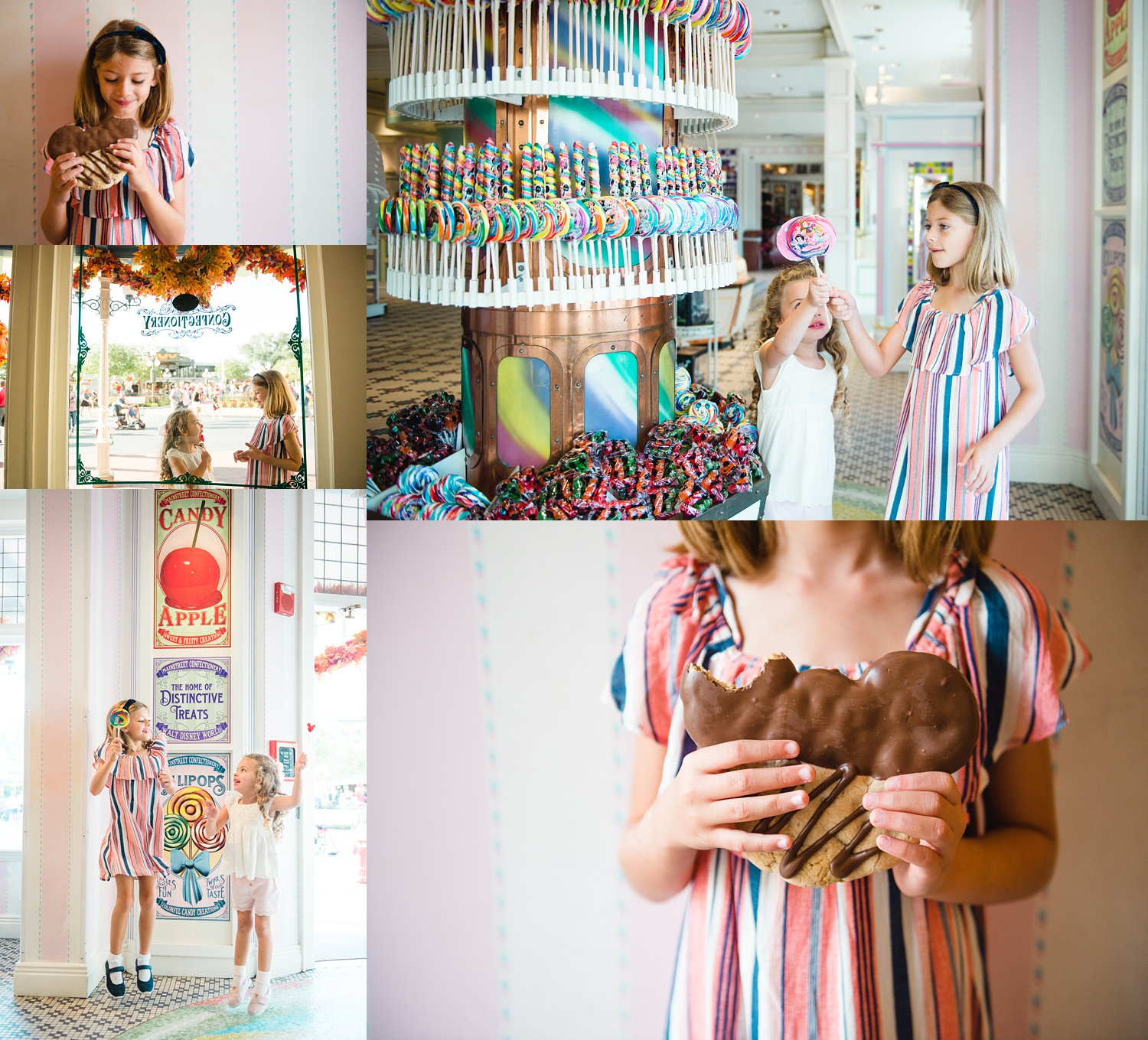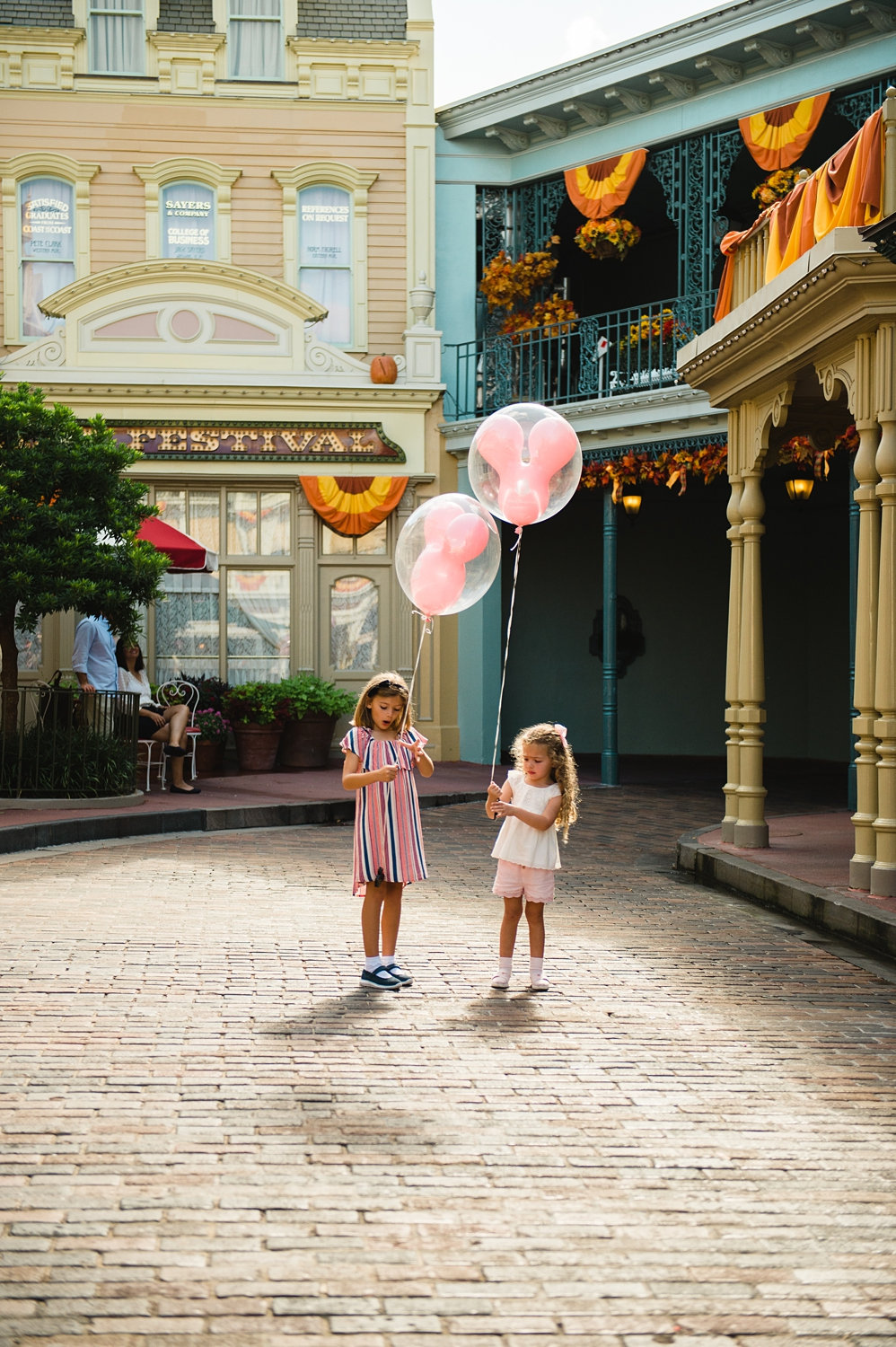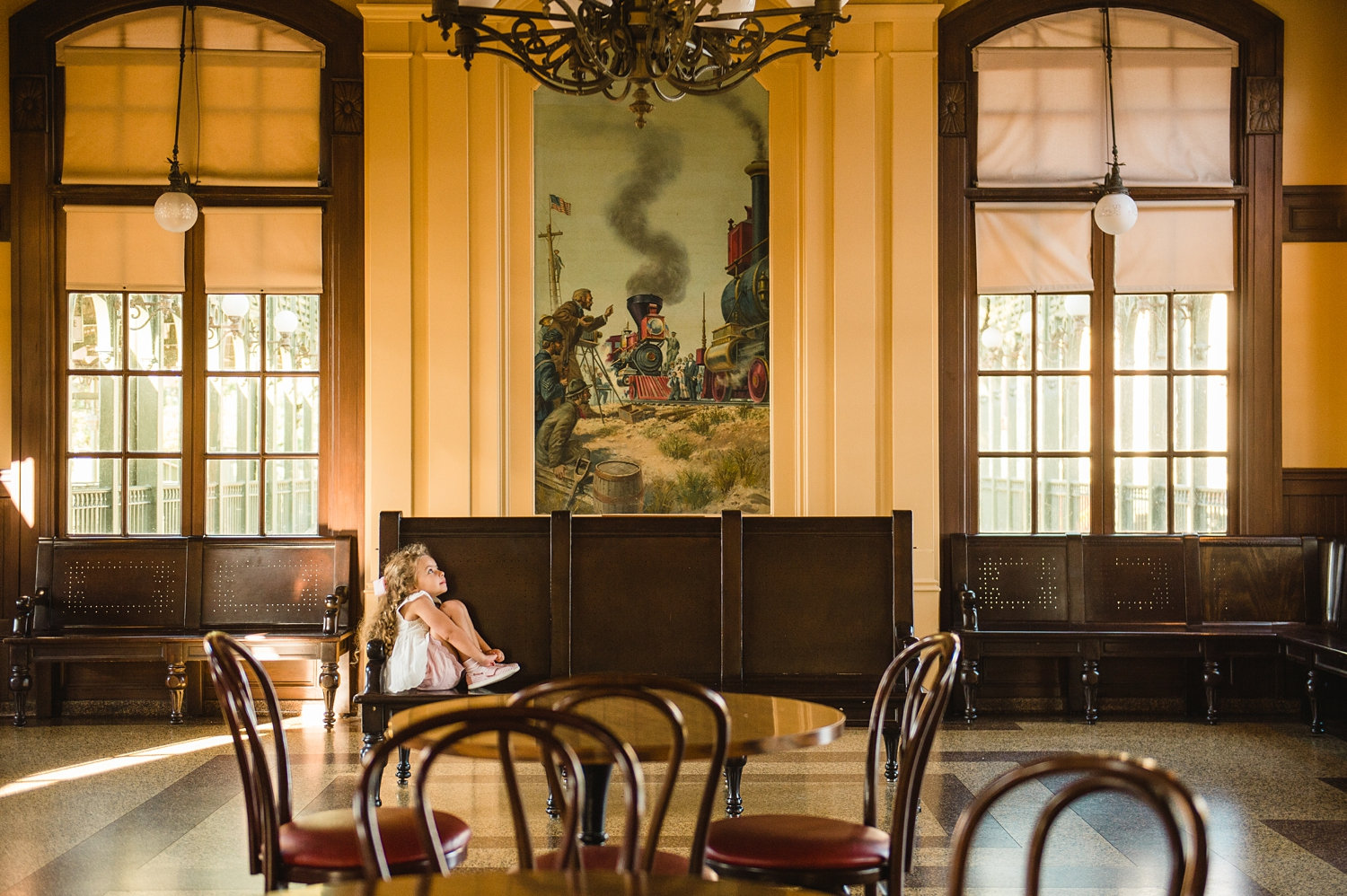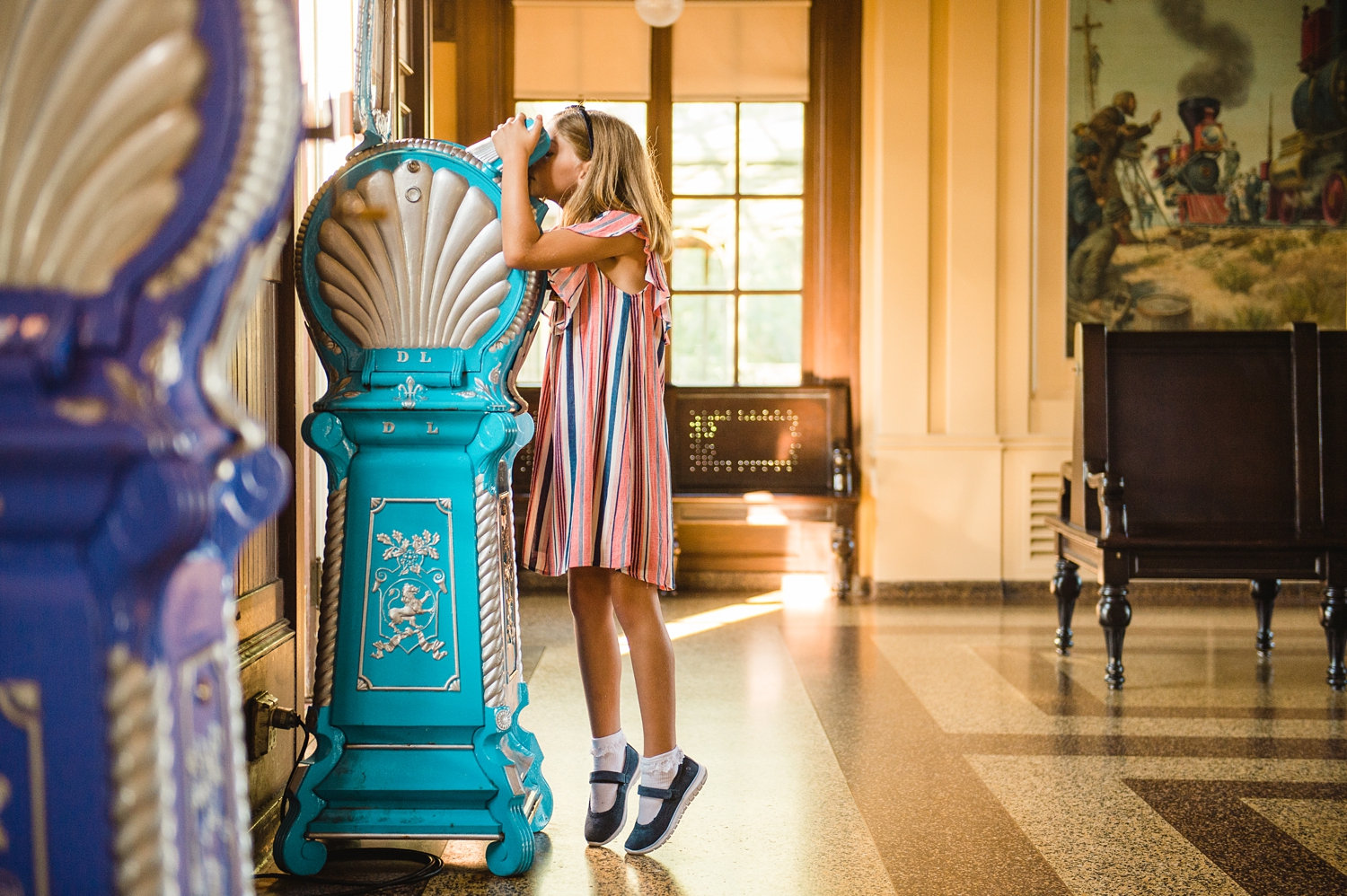 I'm sort of obsessing over their family film - it's so magical and fun! Their girls are so cute.