With this weekend being the anniversary of Walt Disney's Alice in Wonderland, I had to share this EPCOT Magic Session! EPCOT is always a party! Who doesn't love it?! It has always been one of my favorite Walt Disney World parks, even as a child. And one of my favorite pavilions is the France pavilion. What about you?
These first-time clients traveled to Disney World all the way from Ohio, but they might as well be locals. They're avid Disney-goers and some of the biggest Disney fans I've ever met. 
When planning this cute shoot, Mom wanted an EPCOT shoot because the family would be traveling to France and wanted to surprise the kids with an announcement while in the EPCOT France pavilion. Keep scrolling to read more and see all the photos, and their short family film.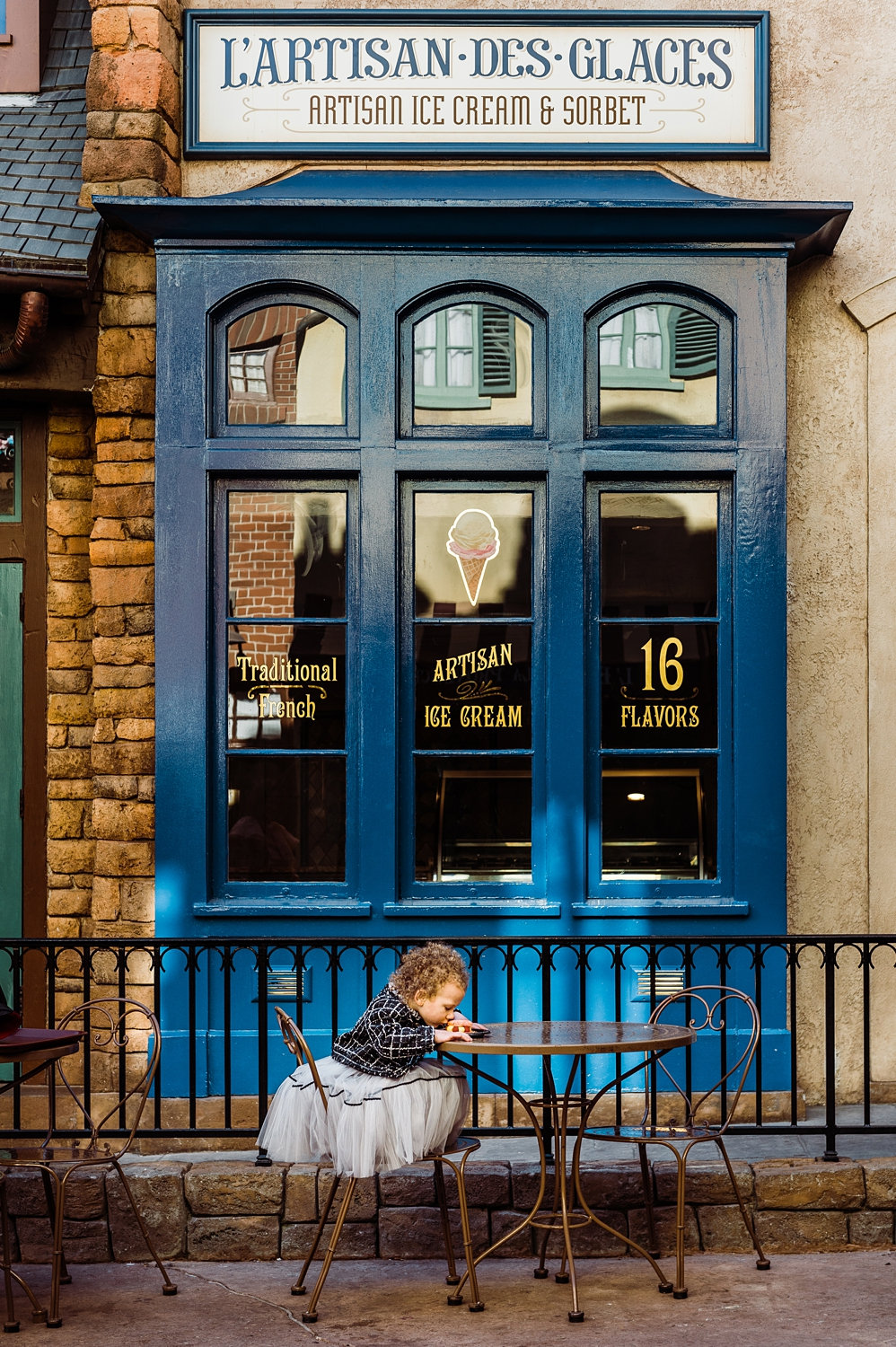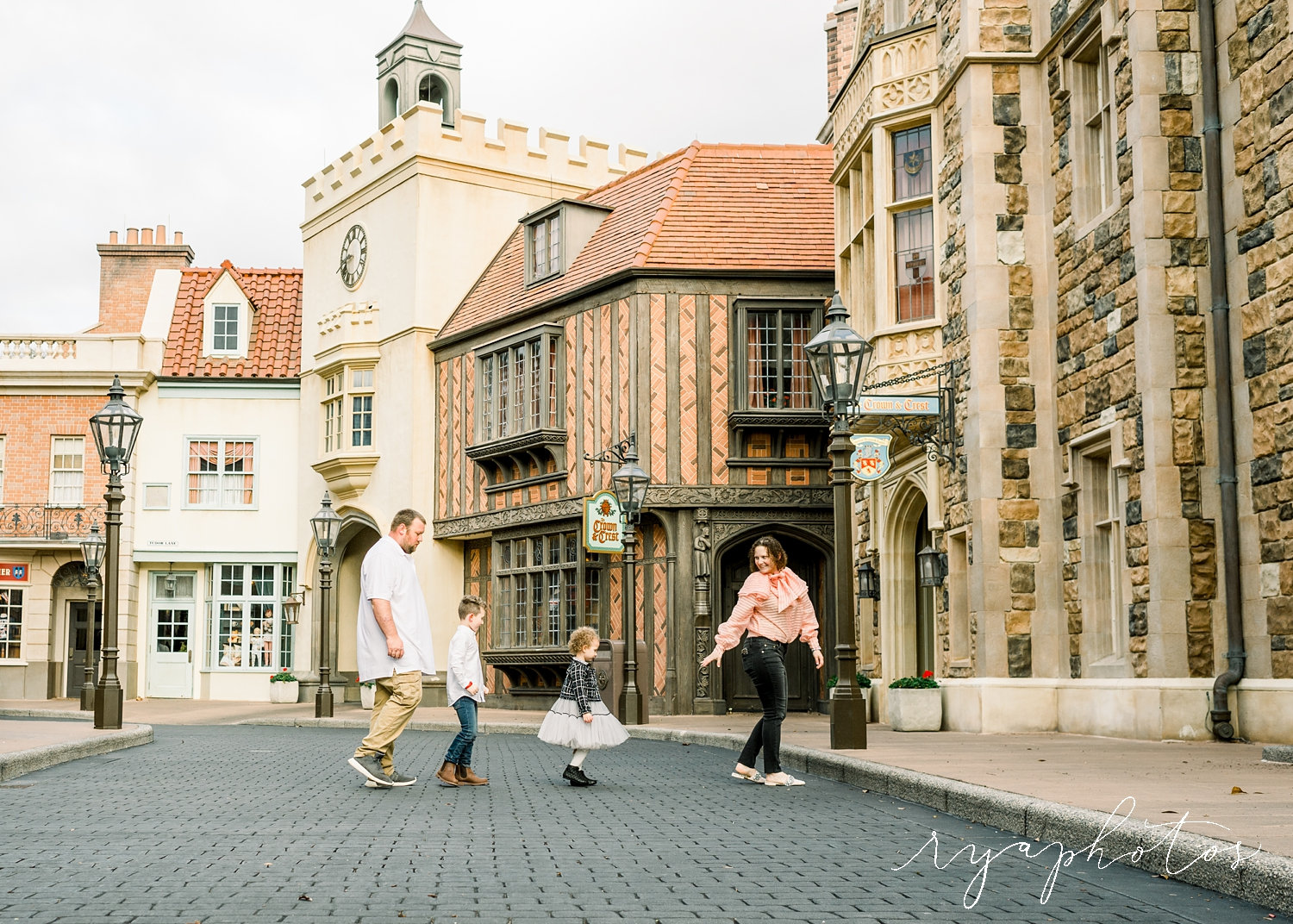 The ice cream shop is the prettiest place I ever did see! I just love the beautiful cobalt blue color of the facade and their daughter looked so cute in her little French outfit. And her enjoying a treat was crazy-adorable.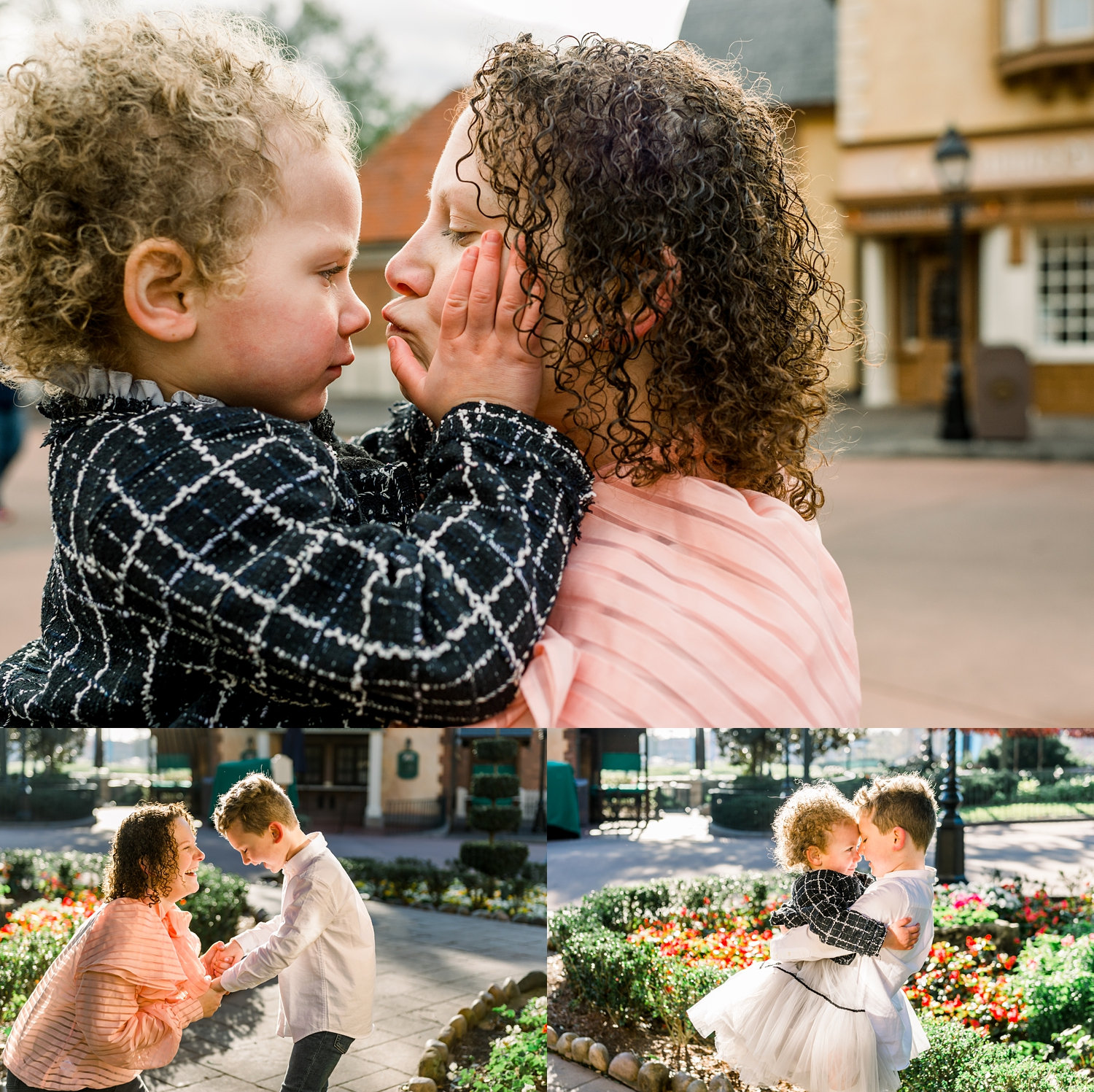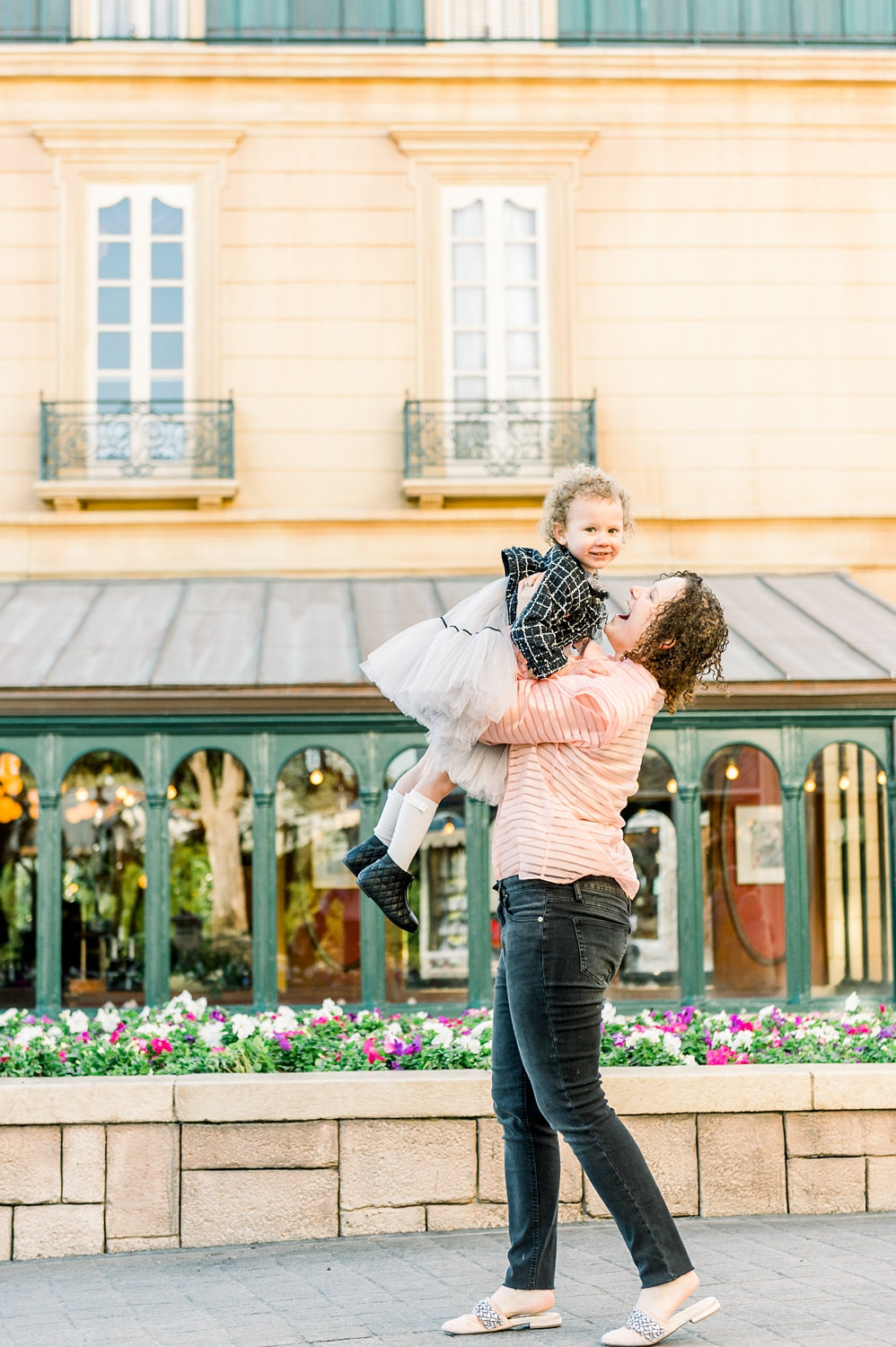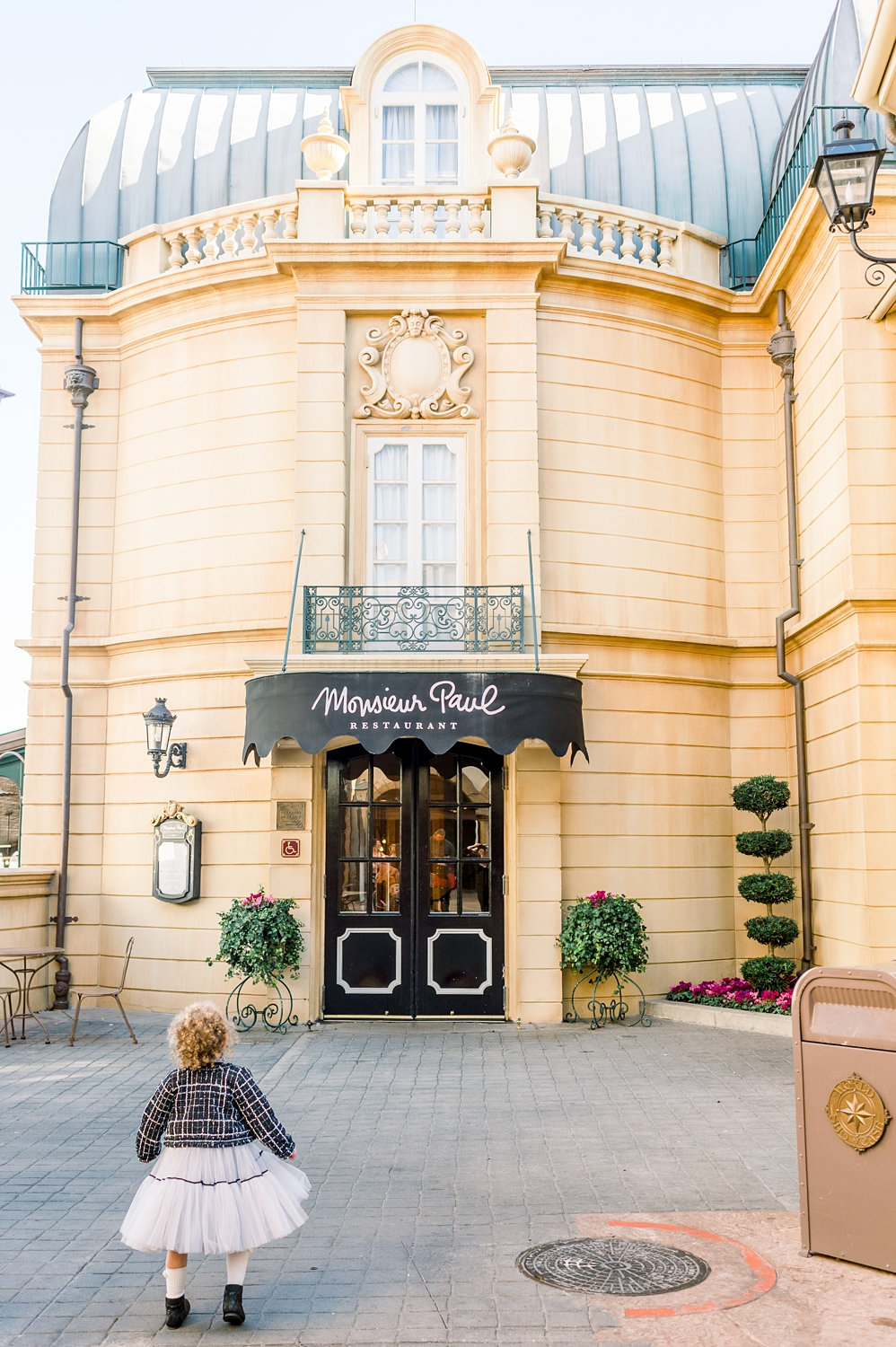 This session is one of my favorites for a very personal reason because, at the time, I was undergoing IVF treatment and a very time sensitive transfer was scheduled to take place on the day that the family would have also had a Magic Kingdom Magic Session! They graciously and kindly agreed to capture their Magic Kingdom session at a later date, and my son was conceived. If it wasn't for this family's incredible understanding of my situation, it's possible that we would've waited too long for the transfer to be viable. My family owes this family a great deal! In fact, we're honoring them by giving our son her husband's middle name of Ryan. It was meant to be and I am so grateful.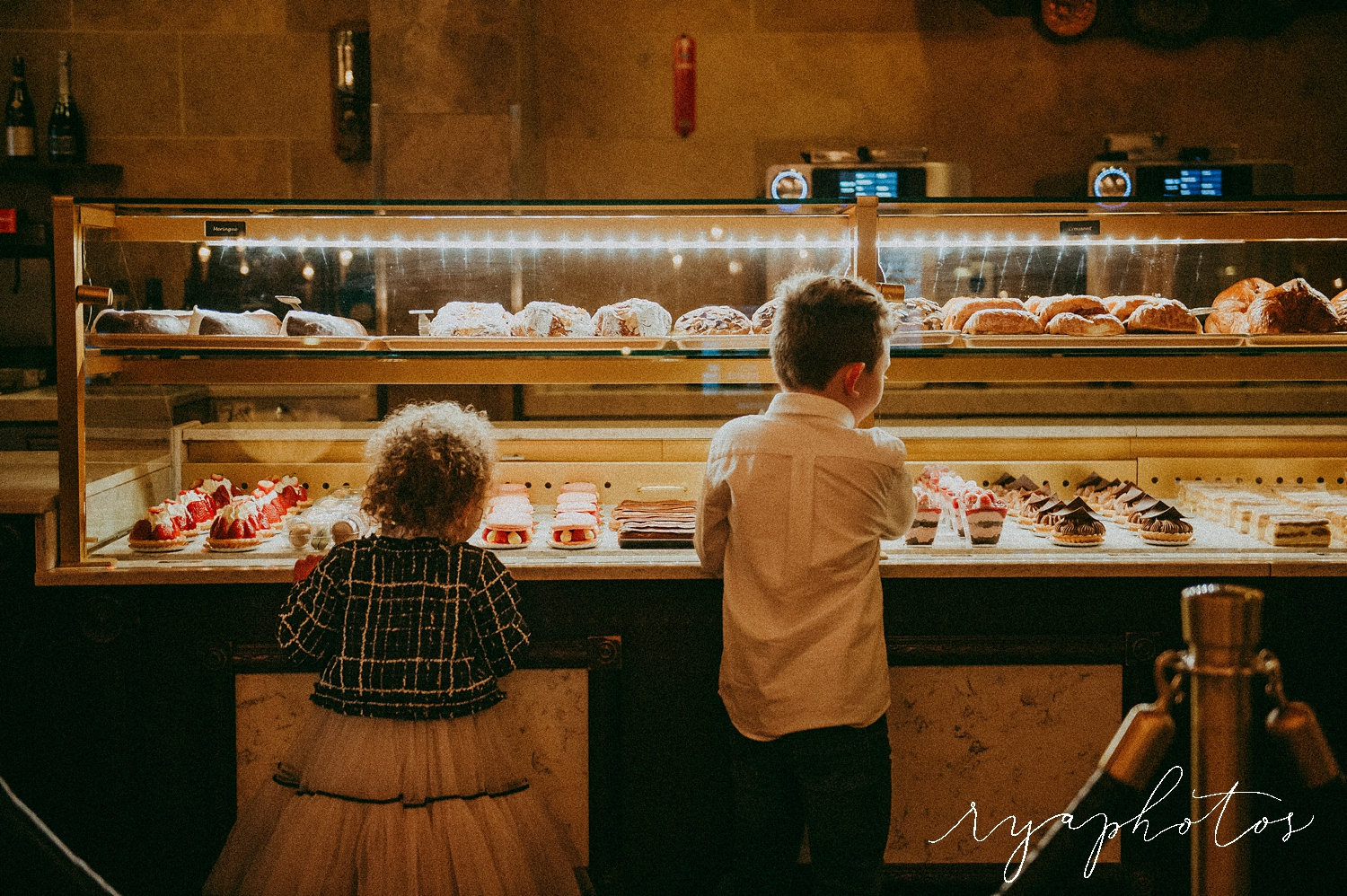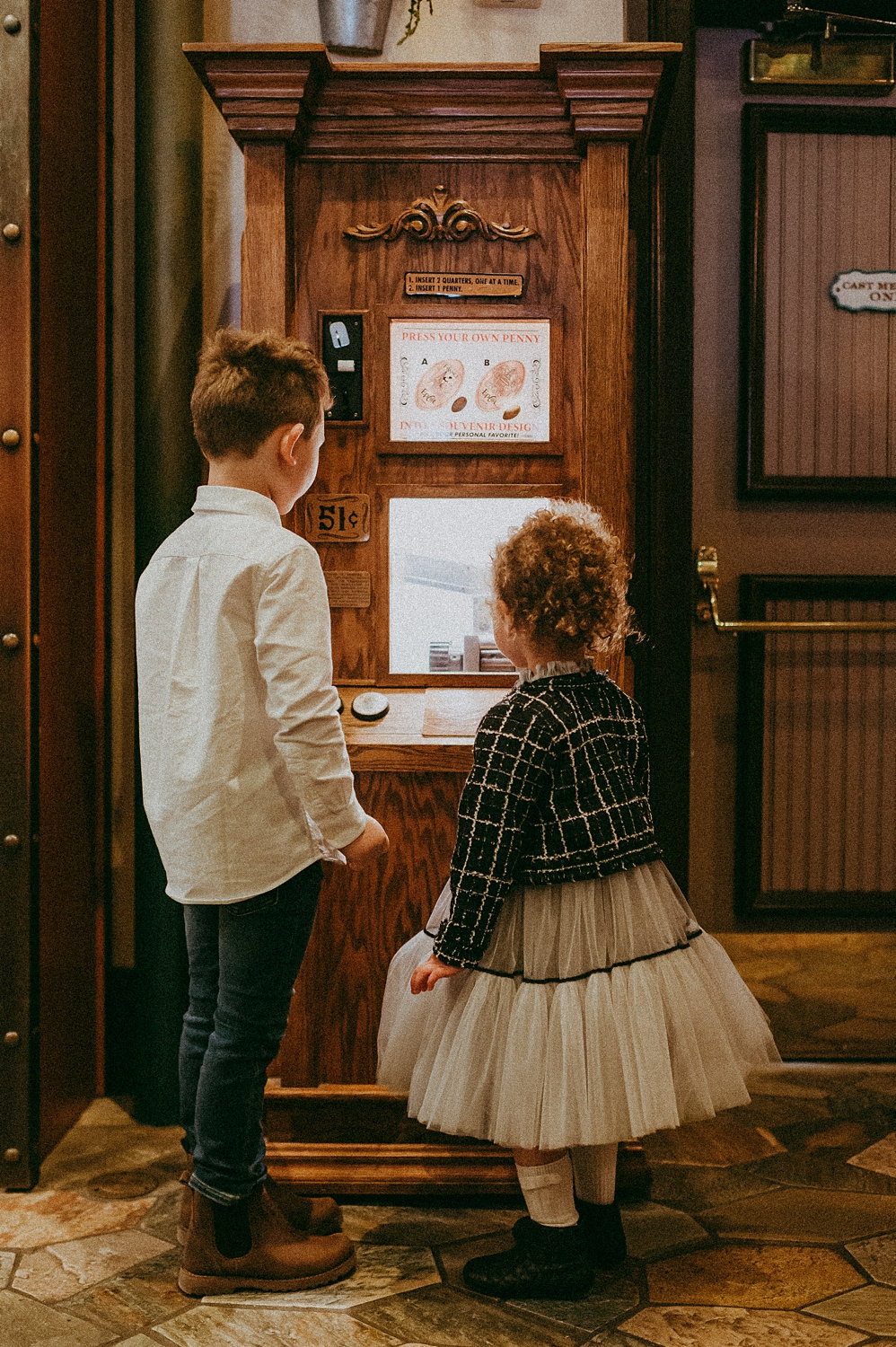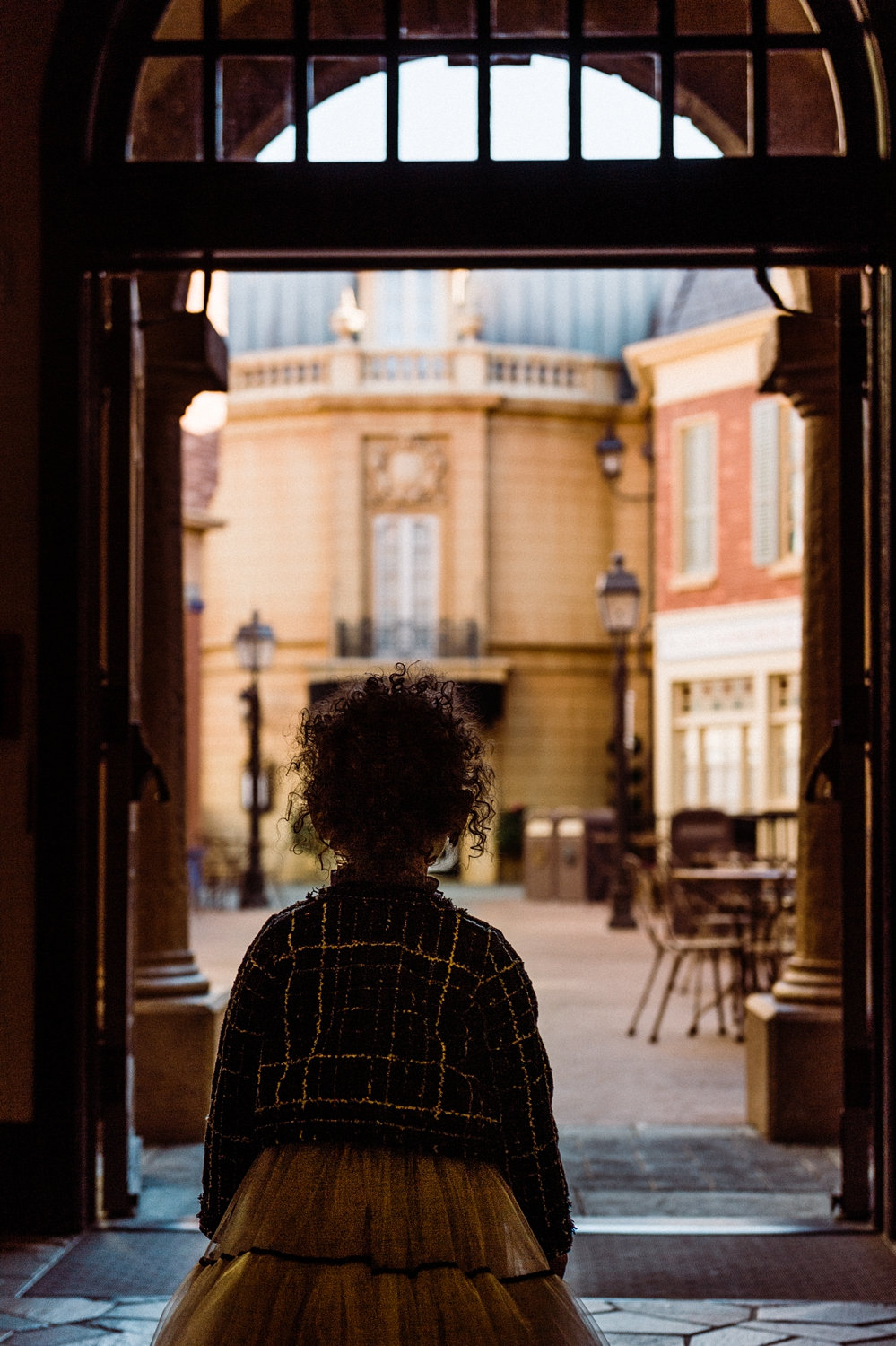 I am loving their short family film, and I can't wait to share Part II: Magic Kingdom!